On the advice of a friend's friend, who raved about a meal at Timna in the East Village, off we went to that part of town for what was a surprisingly good meal.
There's little choice at Timna. One-price gets you all the mezze, served family-style tapas, and a choice of entree ($53) or two half-sizes entrees plus dessert ($73).  Add wine pairings for $30. We decided each ordering one entree and ordering our own wine.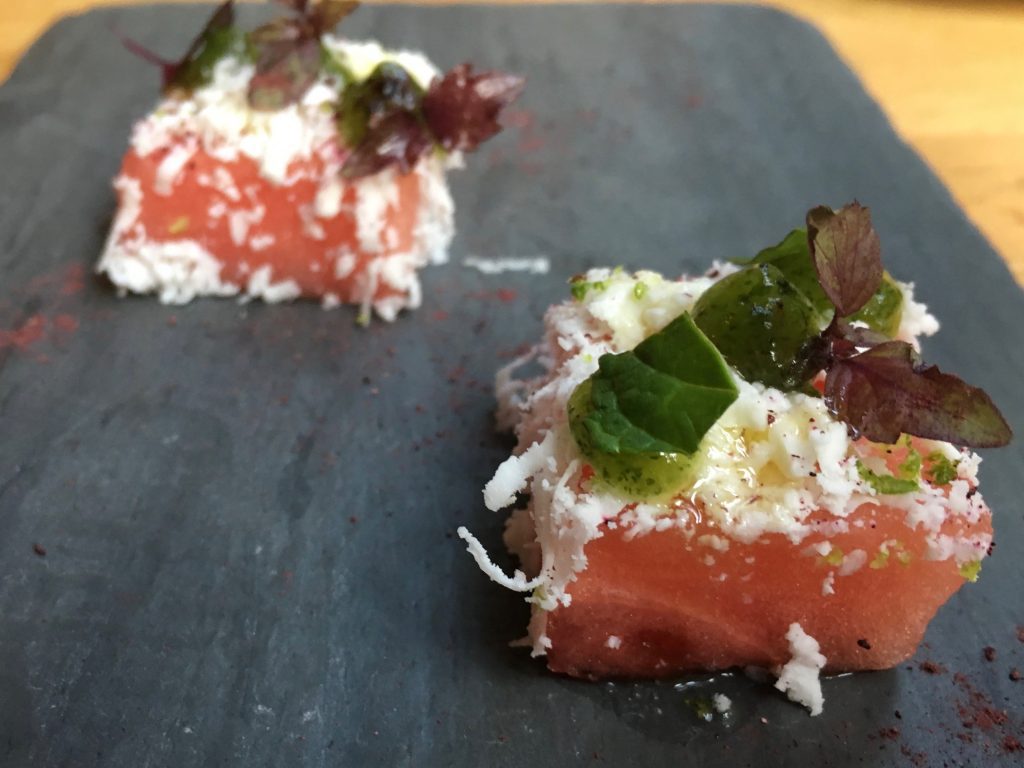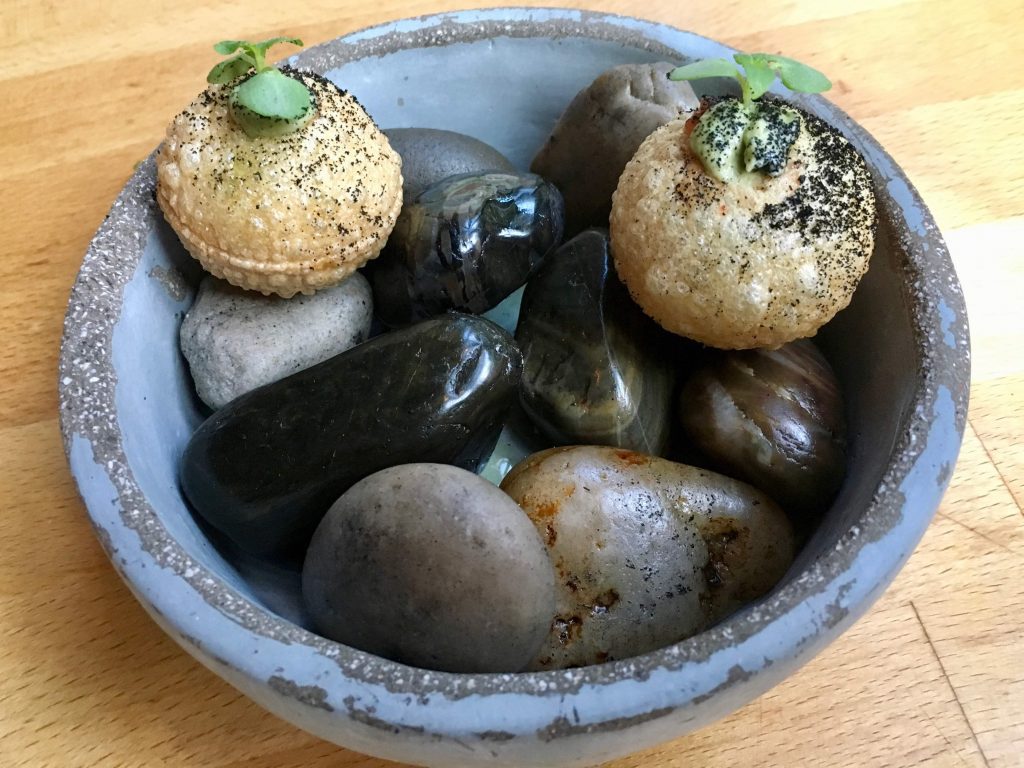 The amuse started our surprisingly amazing meal: a watermelon, mint jelly and feta one topped with a hibiscus flower that certainly ticked our palate for the feast from the Middle East that was to come.
The Middle Eastern semolina panipuri arrived on a bed of rocks. That crunchy ball came stuffed with smoky baba ghanoush and feta cheese, topped with fresh basil.
We had to smile at the presentation of the flower-pot baked traditional Yemenite kubaneh brioche-croissant like bread, accompanied by crushed tomato jalapeño salsa and salted creme fraîche with coriander seeds.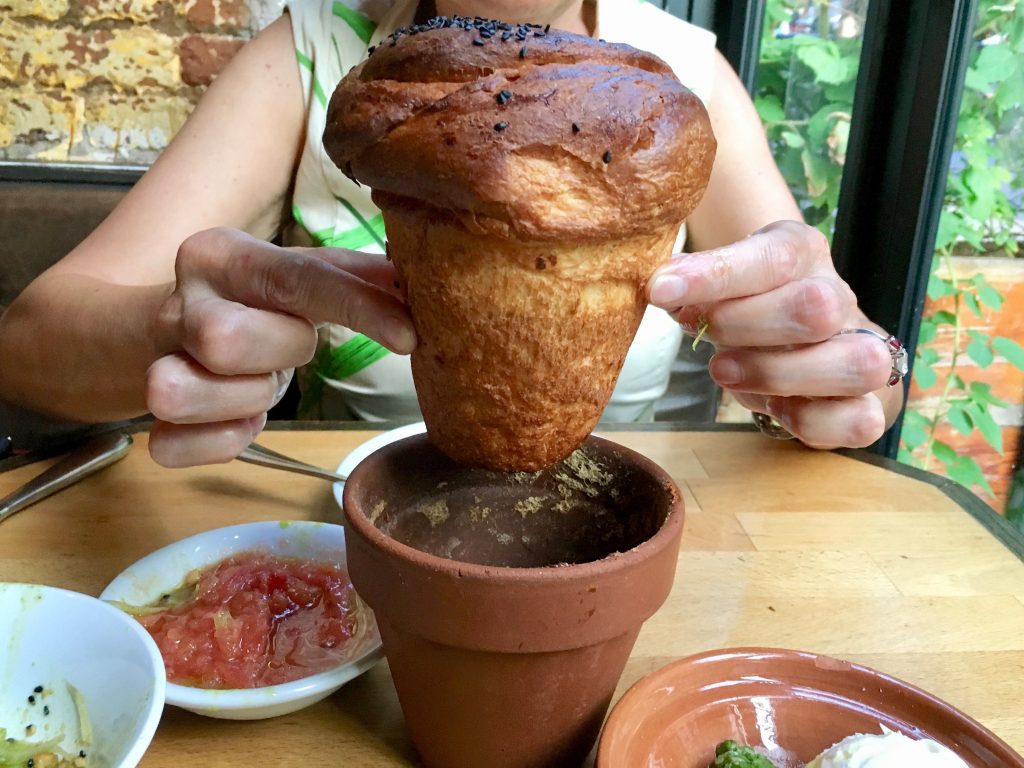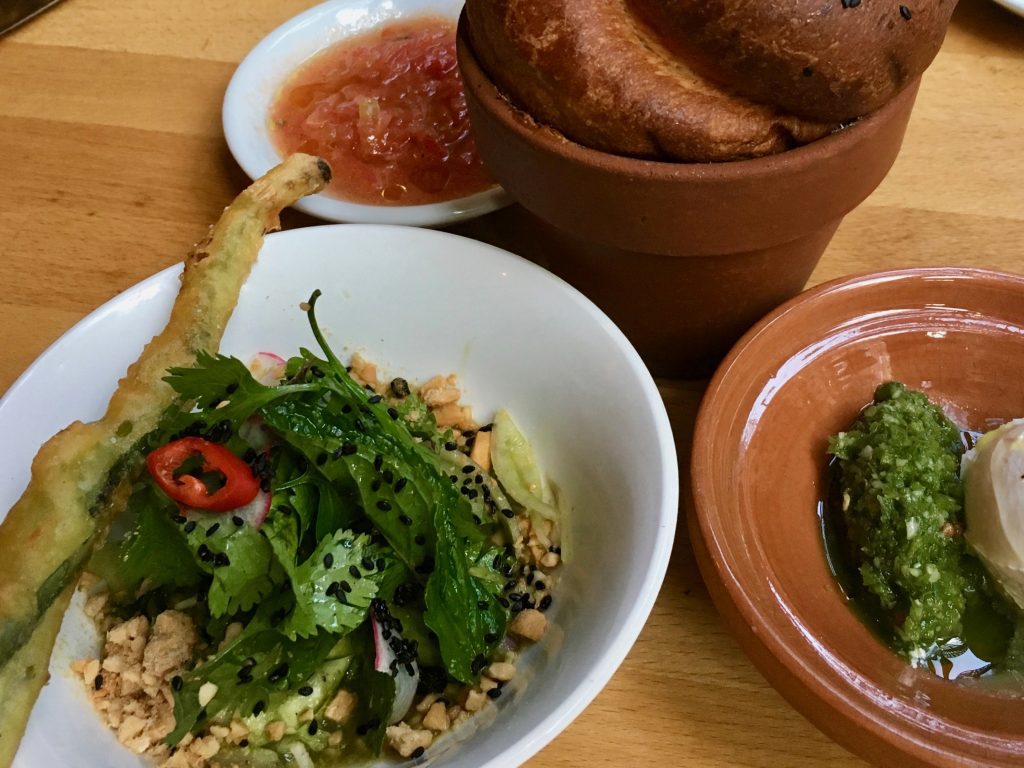 Since I don't eat raw fish, my dining partner got all the tuna in the Mediterranean sashimi (think Japanese-Israeli fusion) with quinoa tabouli salad, rolled cucumber strips over a tzatziki sauce with housemade ponzu (citrus) sauce all dotted with beet leather.
The Chinatown salad contained raw zucchini ribbons topped with an Asian savory-sour non-basil pesto and cashews garnished with a tempura fried scallion.
We sat there smiling at our find while waiting for our entrees, which we asked to be served one at a time. Those smiles continued as we ate the tender Bedouin smoky octopus (braised in beer before being grilled) over raw tahini, chickpea puree, pickled cabbage, eggplant mousse, smoked tomato salsa. Amazing.
We had a little hiccup with our lamb chops that came with za'atar yogurt, charred tomato salad, grilled onion, garlic confit, roasted artichoke and grilled zucchini. One chop was cooked to perfection, the other overcooked. Our fabulous waitress whisked it away and within minutes, brought another perfectly cooked one.
I highly recommend a special trip to the lower east side to dine at Timna. Yes, that good.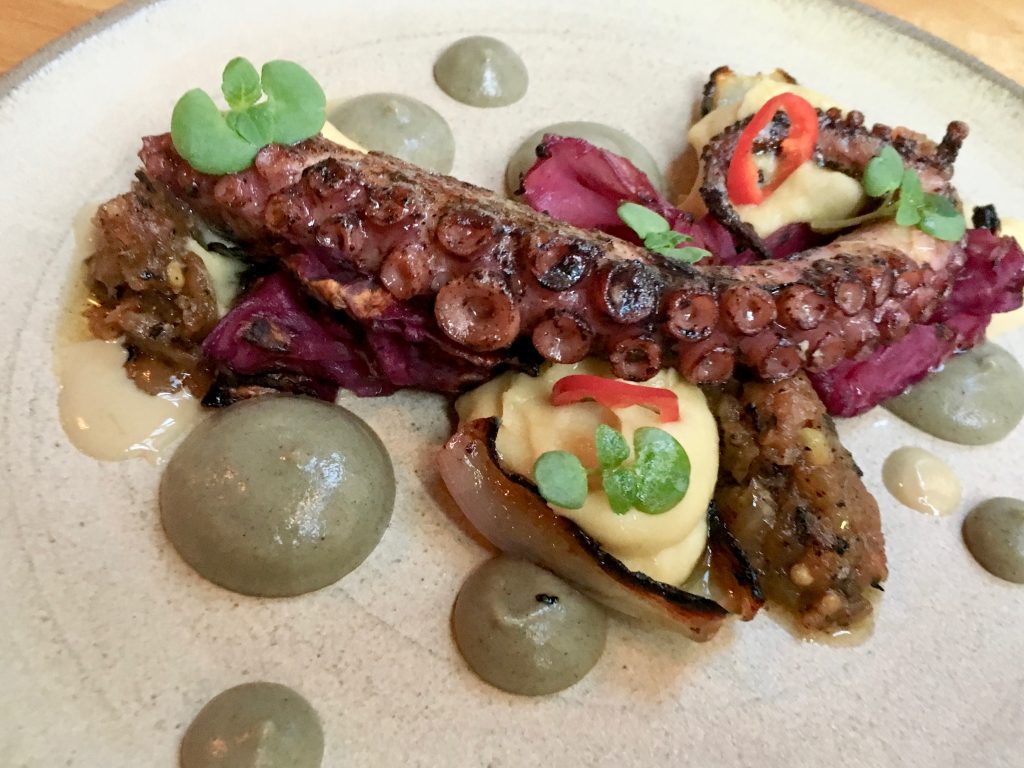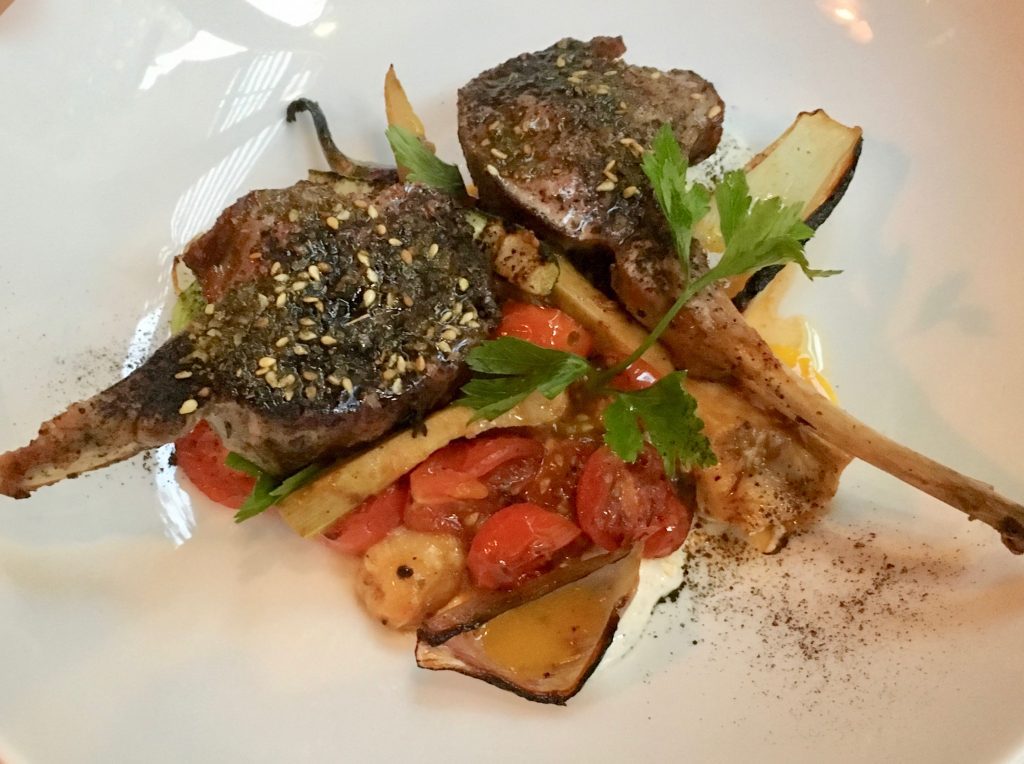 Timna
East Village
109 St Marks Place,
New York, NY, NY 10009
(646) 964-5181