A group of friends schlepped to Industry City (34 – 34 Street, Building 6) to see the exhibit of one of the world's greatest graphic artists, Maurits Cornelis Escher. The exhibit closes February 3, 2019.
If you go, be sure to allow yourself enough time. I had visited Escher in The Palace (Lange Voorhout 74, 2514 EH The Hague) with Eric and a group of his schoolmates when they were attending The Hotel School in The Haag. The boys and I spent hours there, mesmerized by Escher's amazing woodcuts, lithographs and more, including many interactive works where you become the subject. We did the same thing in Brooklyn, spending over three hours. We would have spent more time had we not needed something to eat.
Industry City is a culinary wasteland. I know as I had researched places to eat before we headed out there on the N train.  LuckilyMaglia Rosa, the cafe (and bike shop) on the corner served more than coffee and fresh pastries. We stopped in to grab something to eat before heading home in a snowstorm that had started.
I was pleasantly surprised by the flavor of the spiced carrot ginger soup ($8/bowl). The breaded organic chicken cutlet on focaccia came with an arugula and tomato salad ($15). It was a tad dry. I'd recommend their homemade soup if you go or suggest you try a different sandwich.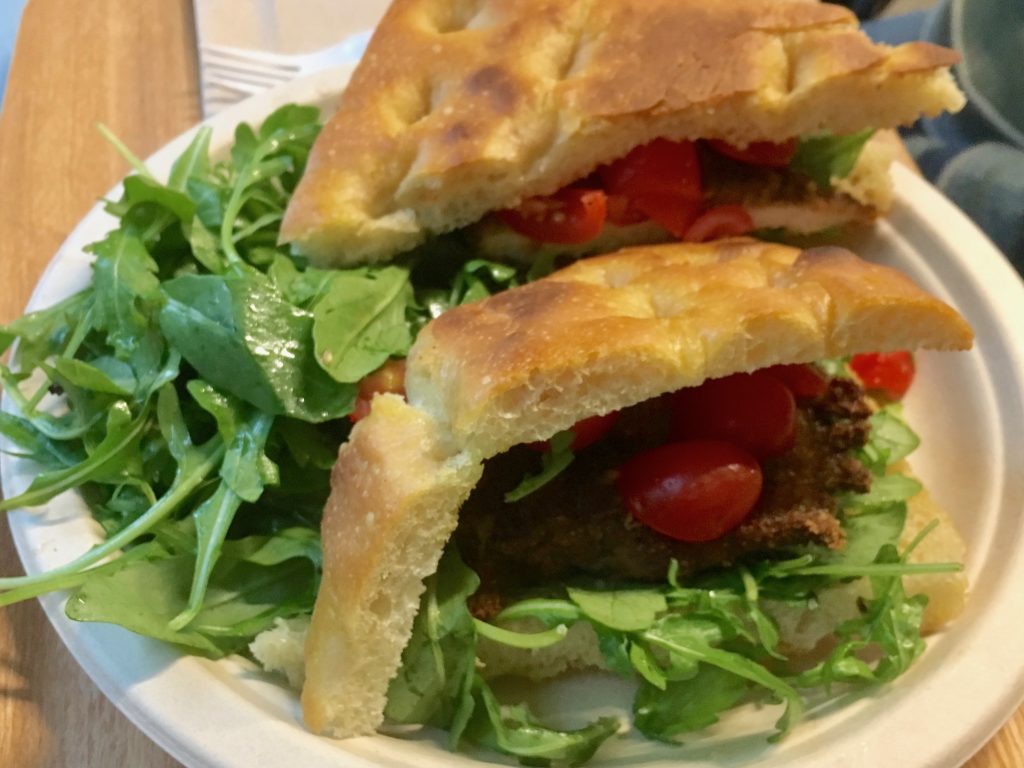 Maglia Rosa NYC
Industry City
920 Third Avenue 11231
Brooklyn, NY
718.200.3539
www.magliarosanyc.com