In the heart of Little Tokyo in the East Village is a restaurant with a red rickshaw in the front window serving the regional homestyle Vietnamese dishes of owners Yen Vo and Jimmy Ly.  I had only heard good things about it.
We sat towards the front at one of the ~50 tables at this long and narrow place, close to the small bar where you also can dine. To start, we ordered a bottle of Gruner Veltliner, Von Donabaum, Austria ($36) that went well with the fare.  First up one of the rolls. Our waitress recommended the Cha Cio, fried spring rolls filled with shrimp, crab and pork served with fresh mint and large lettuce leaves to wrap  (4 for $12) with a chili-specked sweet dipping sauce to dunk.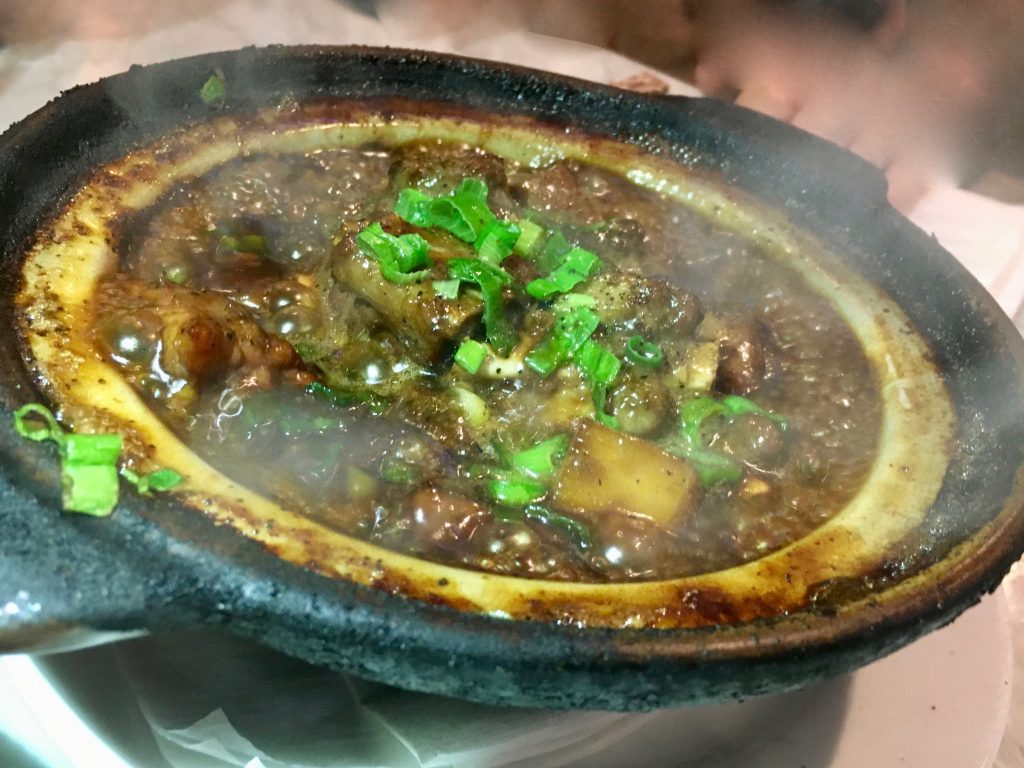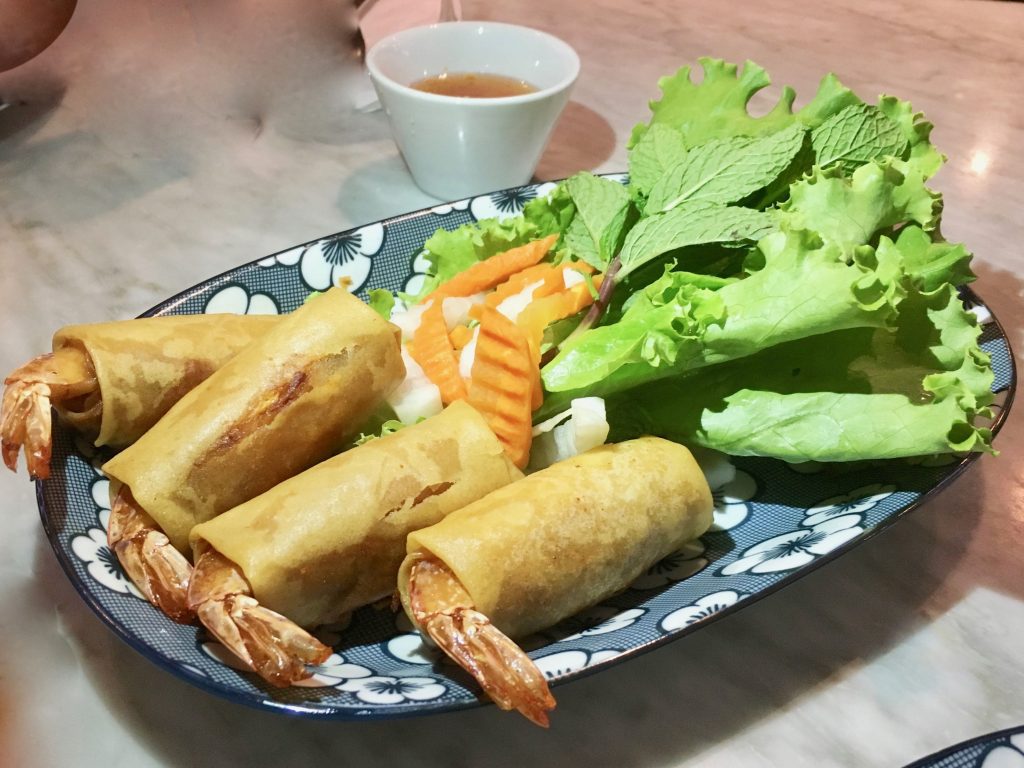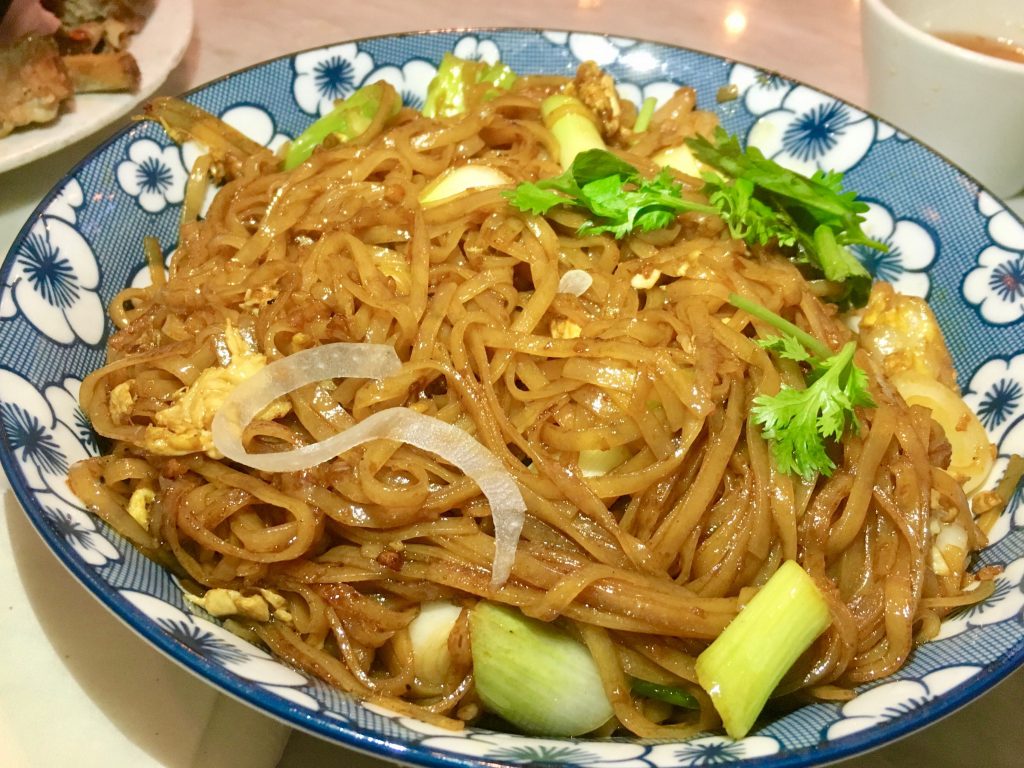 The steaming hot Suon Kho are bite-size chunks of caramelized pork ribs and pineapple braised in coconut juices ($15) that come with basmati rice that we used to soak up the rich sauce. Also good are the garlicky rice noodles stir-fried with tiny shrimp ($15).  That was enough food to happily stuff and satiate three of us.
The buzz was right. Madame Vo is more than worth the visit. Be sure to make reservations.
Madame Vo
East Village
212 East 10th St (between Second and First Avenue)
New York, NY 10003
917-261-2115