Machiavelli offers classic Northern Italian cuisine along with live music for brunch and dinner. We decided to go for dinner — I was greeted by a masked server in costume, as I had arrived in the midst of the Venice Carnival celebration. That particular night the performance was the opera with the New Camerata.
We arrived early enough (at least we thought) to enjoy our meal prior to the performance, starting with cocktails. I tried the Paolo Uccello cocktail named after the Italian artist, whose work adorn the restaurant walls. This refreshing cocktail is made with Hornitos Reposado Tequila, Solerno blood orange liqueur, fresh blood orange and lime juices with fresh rosemary and thyme.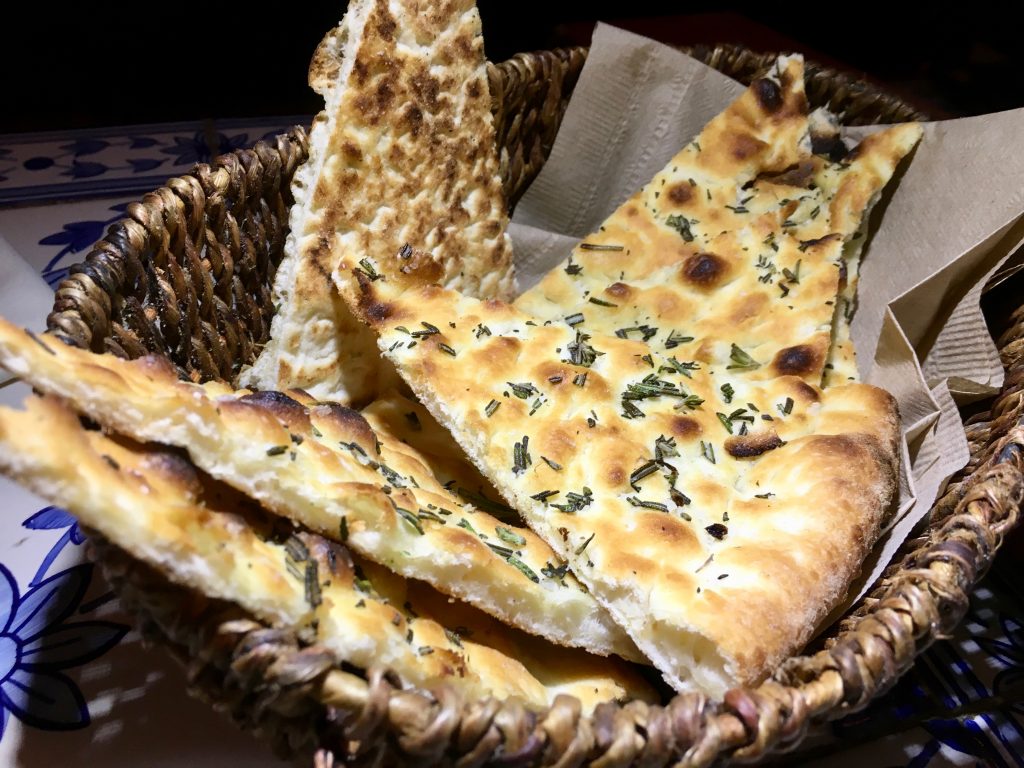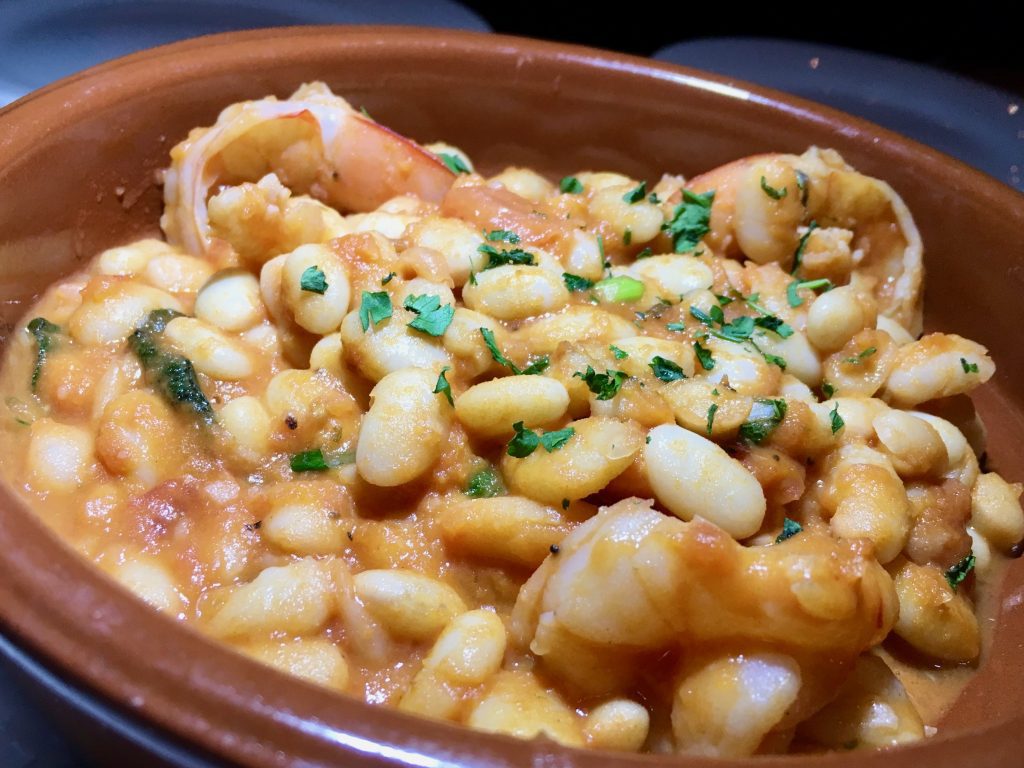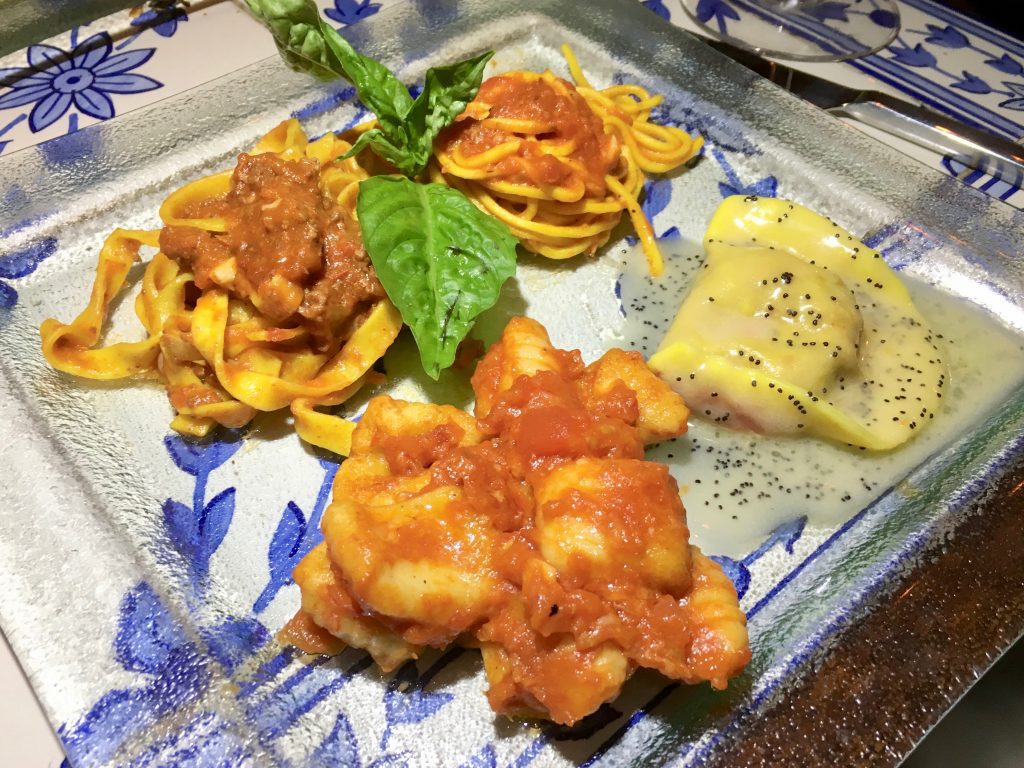 While perusing the menu, our server brought us their made-to-order crispy crescentine, oven-roasted flatbread with fresh rosemary and sea salt ($4.95). We had to be careful not to eat it all before the rest of the food as it was that good.
Next, we sampled the "uccelletto" appetizer of three sautéed shrimp with cannellini beans in a basic tomato and white wine sauce. Simple and flavorful ($17.95).
What I recommend highly are any of their house-made daily pasta. Because I was there for a review,  my dining companion and I each got a tasting plate. Happiness. (The prices reflect for full portions.) Our sampler plate included spaghetti with San Marzano plum tomato sauce and fresh basil ($17.95), potato gnocchi in tomato sauce and parmesan gratinee ($21.95), traditional Emilia Romagna egg pasta ribbons (tagliatelle) served with veal ragu ($22.95) and our favorite, a specialty of the Dolomites region —  ravioli filled with red beet, ricotta cheese topped with a butter & poppy seed sauce ($23.95). The latter two are worth the visit.
The opera began before our server had a chance to bring us our entrees. Sadly, the kitchen had held them in during the performance, and delivered them room temperature.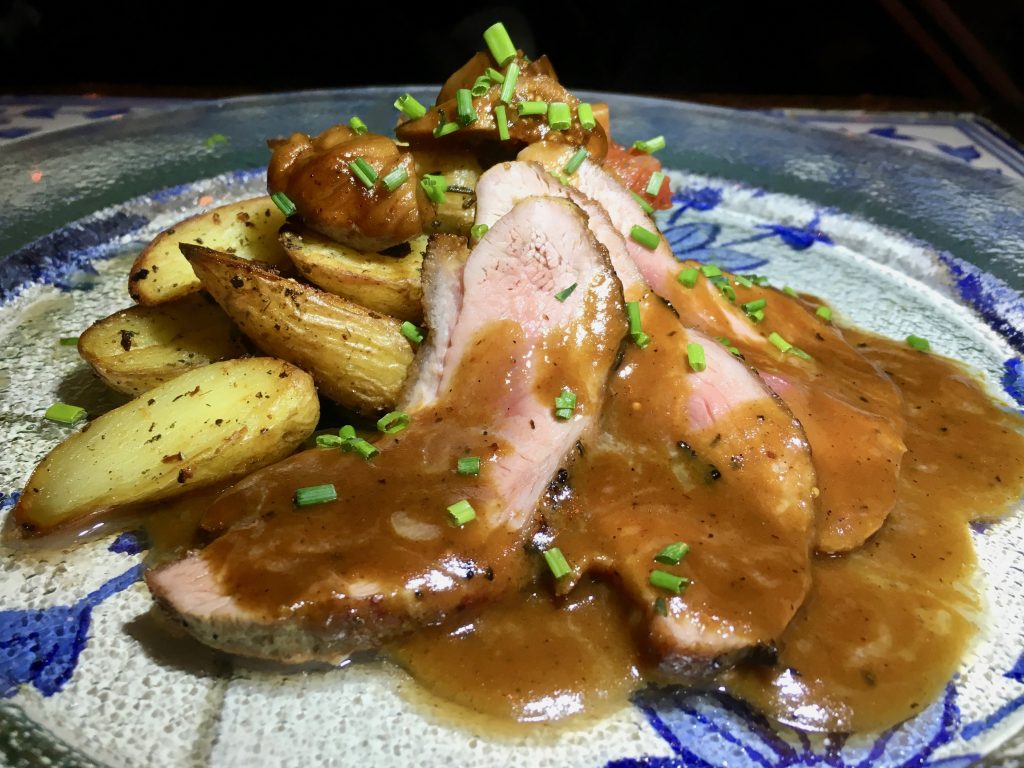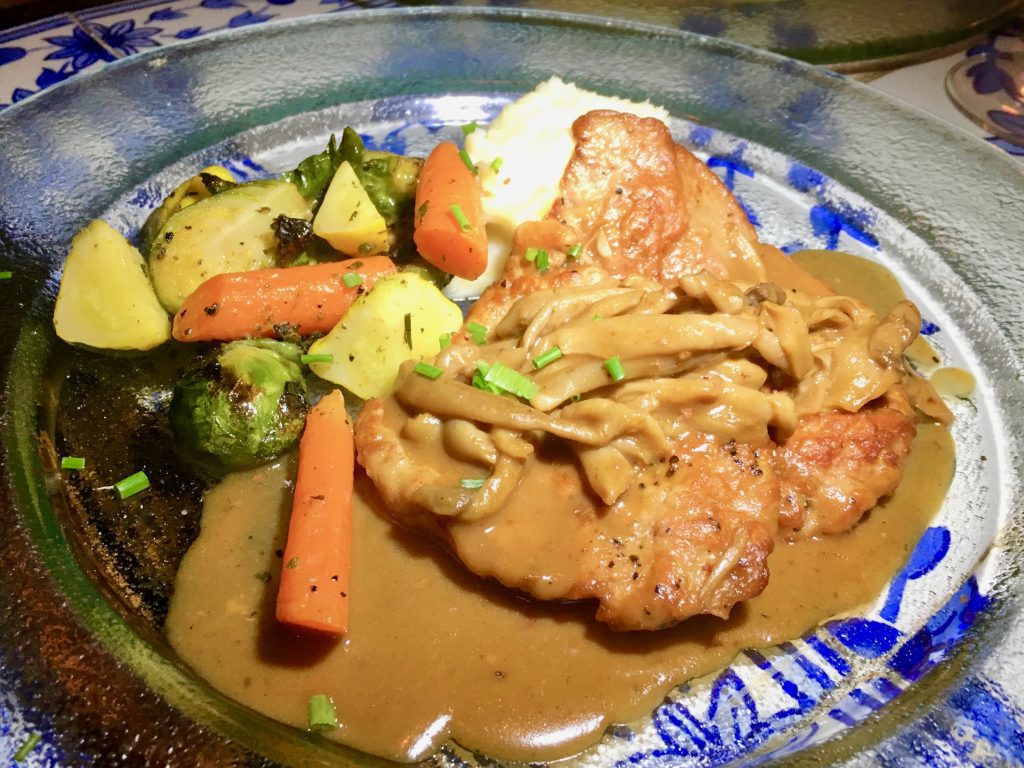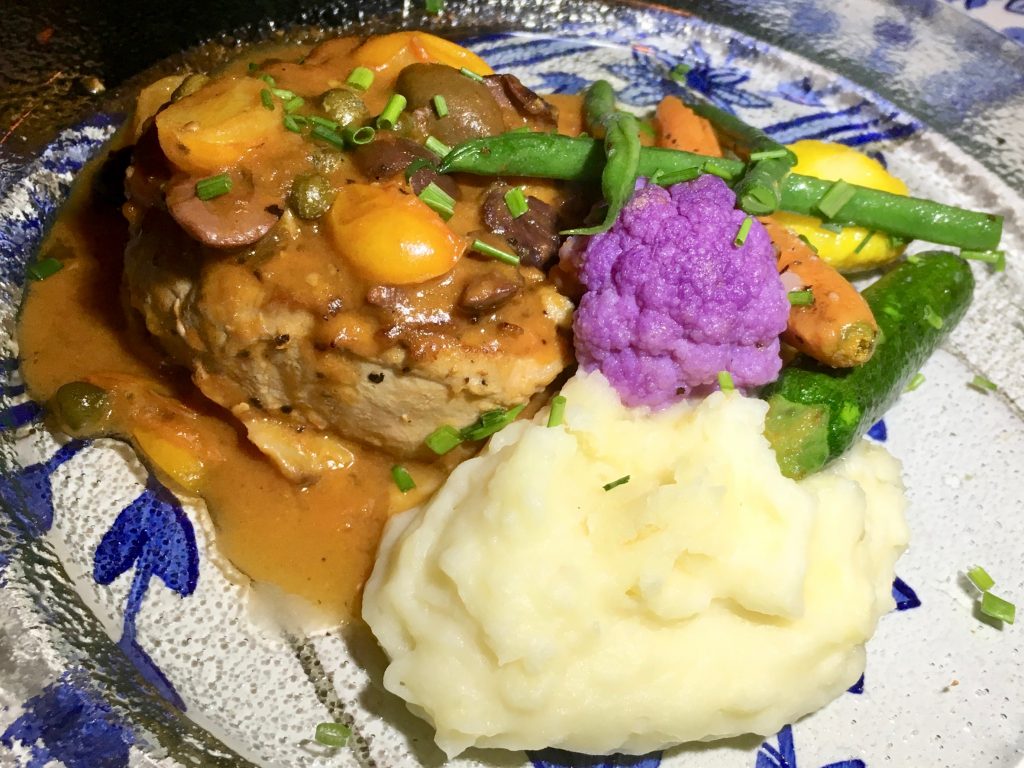 Once reheated, we enjoyed their tender sautéed duck breast still pink as it should be,  with dried figs, a Moscato wine sauce and roasted potatoes ($29.95); veal scaloppine with mushrooms ($36.95); and sautéed tuna steak with fresh tomatoes, capers and olives with whipped potatoes with a medley of veggies ($32.95).
We went chocolate for dessert with that mousse on sponge cake pyramid with chocolate hazelnut sauce ($11.95)  and also the moist tiramisu ($10.95). I recommend either.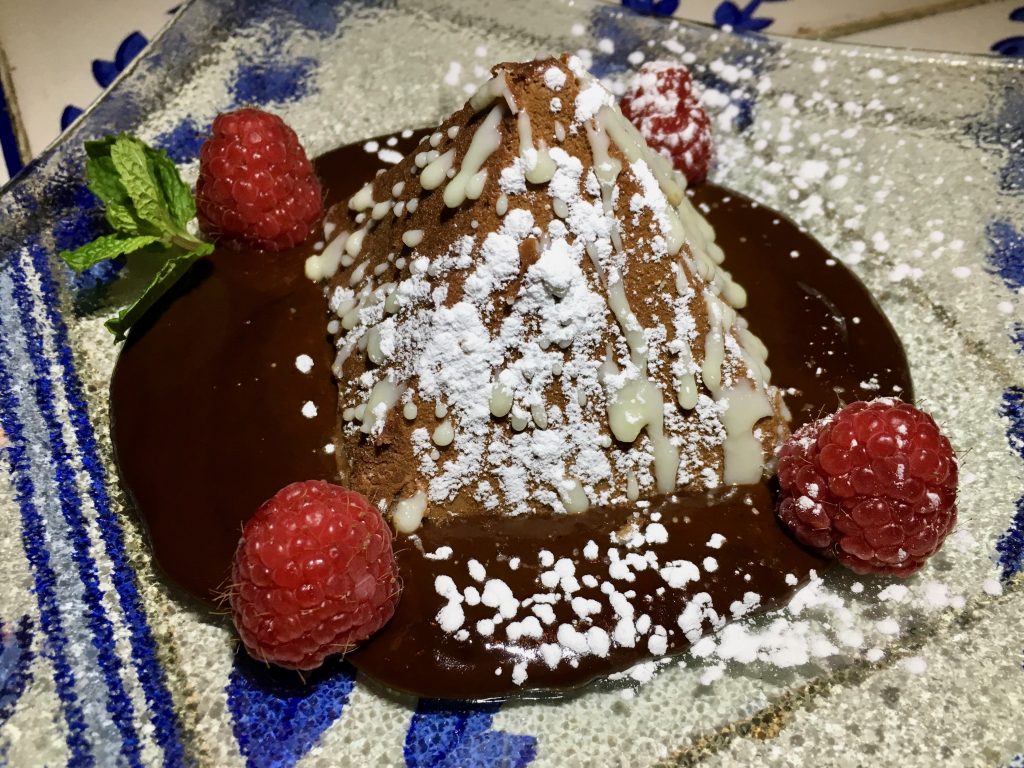 Machiavelli
519 Columbus Avenue
(between 85th and 86th)
New York, NY
212-724-2658
MachiavelliNYC.com