My friend had an appointment at the UN and asked me to find a place to meet for lunch in the area, which is how we ended up at La Pecora Bianca. It'a bright, inviting place to dine with an interesting affordable lunch menu. We each sipped from our glass of Gavi di Gavi, Giordano Lombardo 2016 Piemonte ($11) while waiting for the waiter to take our order.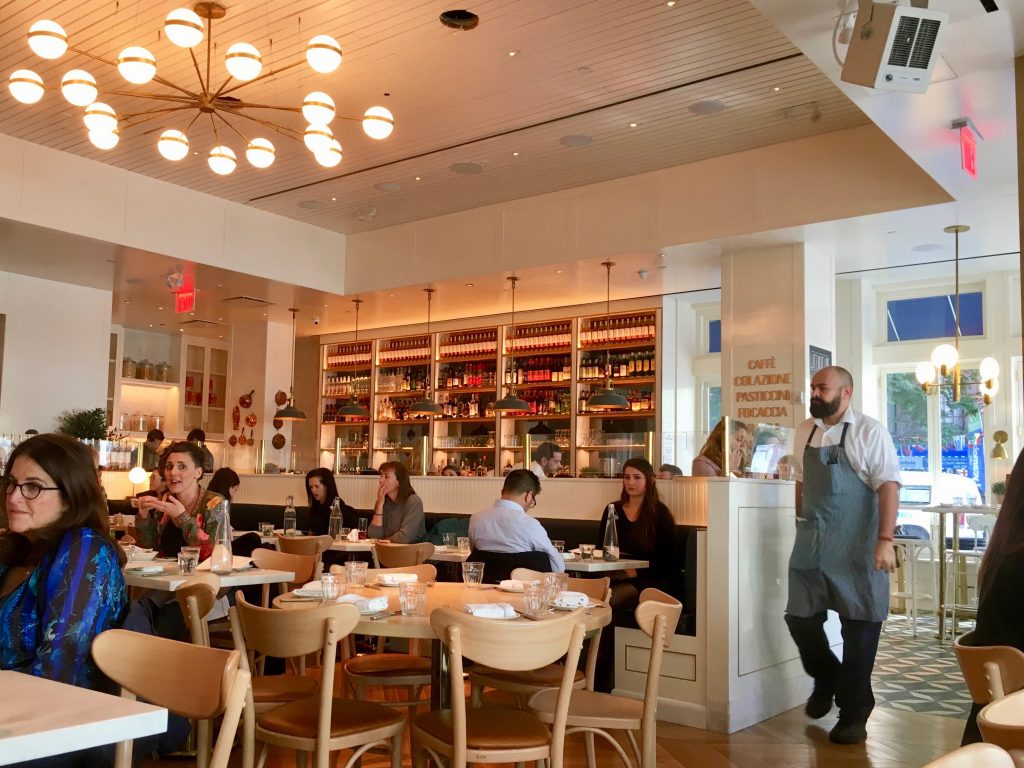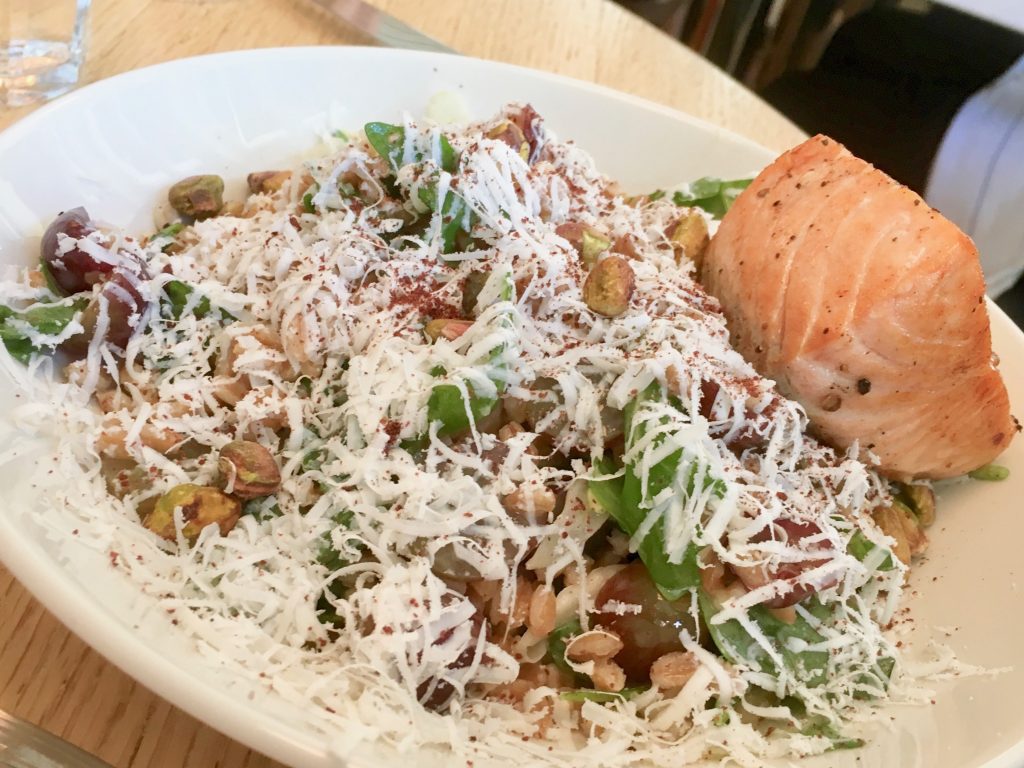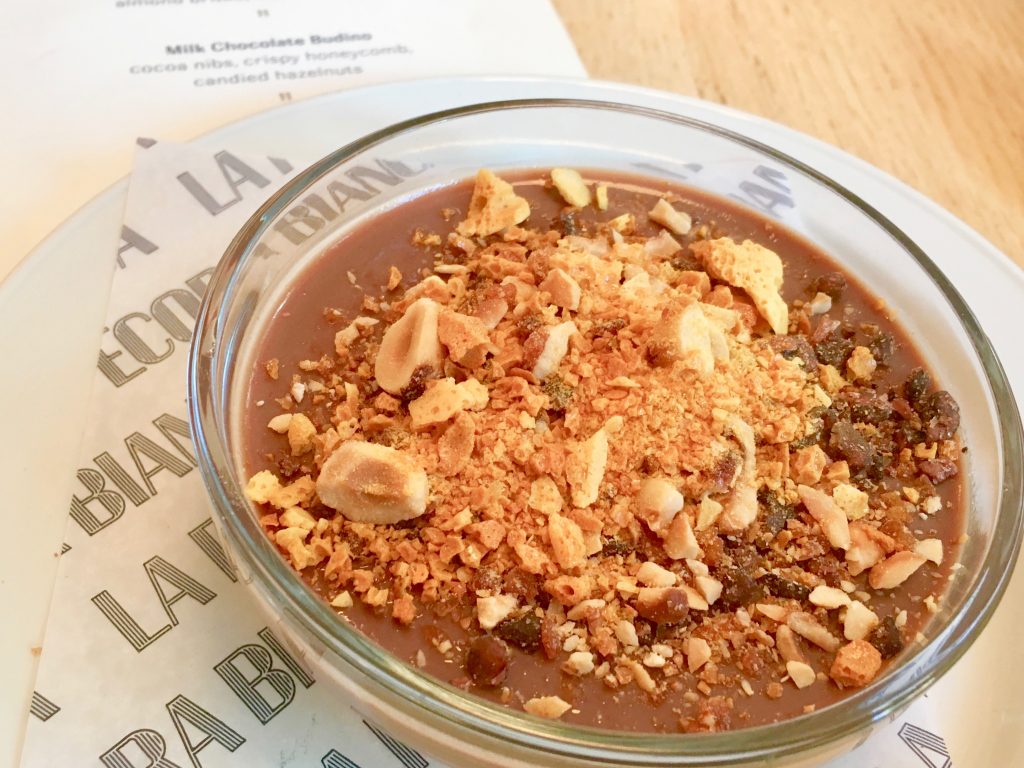 Sadly, service was way off and so was the food we ordered. The chicken (+$6) that topped my shaved Brussels sprouts salad with pickled raisins and sunflower seeds ($14) was dry and overcooked, my friend's salmon (+$7) topping his farro salad with grapes, pickled red onion, pistachio topped with shredded ricotta salata ($14) was cold.
My friend beckoned a waiter and explained our issue, they removed our food and the manager stopped by to say she was on top of it. We received new salads with the chicken and salmon cooked as they should have been warm and moist. She then bought us another glass of wine, and the milk chocolate pudding with cocoa nibs, crispy honeycomb, candied hazelnuts dessert to make up for the situation. It did, and because of how they handled the situation along with the good food, I would recommend a visit.
La Pecora Bianca
Midtown
950 2nd Avenue
New York, NY  10022
(212) 899-9996