I met a relative at TBar Steak & Lounge for lunch, as it's his favorite place to dine in his hood.
I chose my meal from the bargain Restaurant-week menu ($26 for two courses), he ordered one of his favorites, the soba noodle salad ($23.00) with chicken in a miso vinaigrette. My lunch started with a retro iceberg salad. The thick slice of iceberg lettuce came topped with crisp bacon pieces, chunks of blue cheese and fresh tomatoes. I'd recommend.
By the time my grilled Irish salmon (a tad overcooked) over shredded zucchini in a honey mustard dressing was served, I was already full. I took a doggy bag home, thinking I'd turn it into a salmon salad.
A friendly place to stop for a meal if you're in the hood.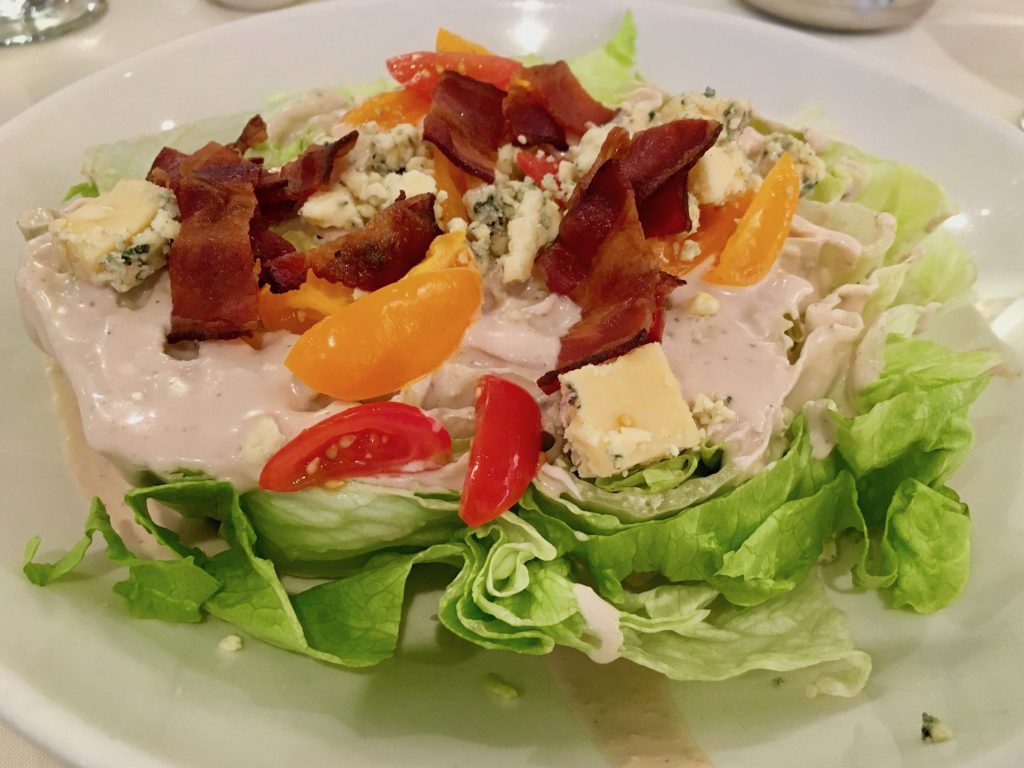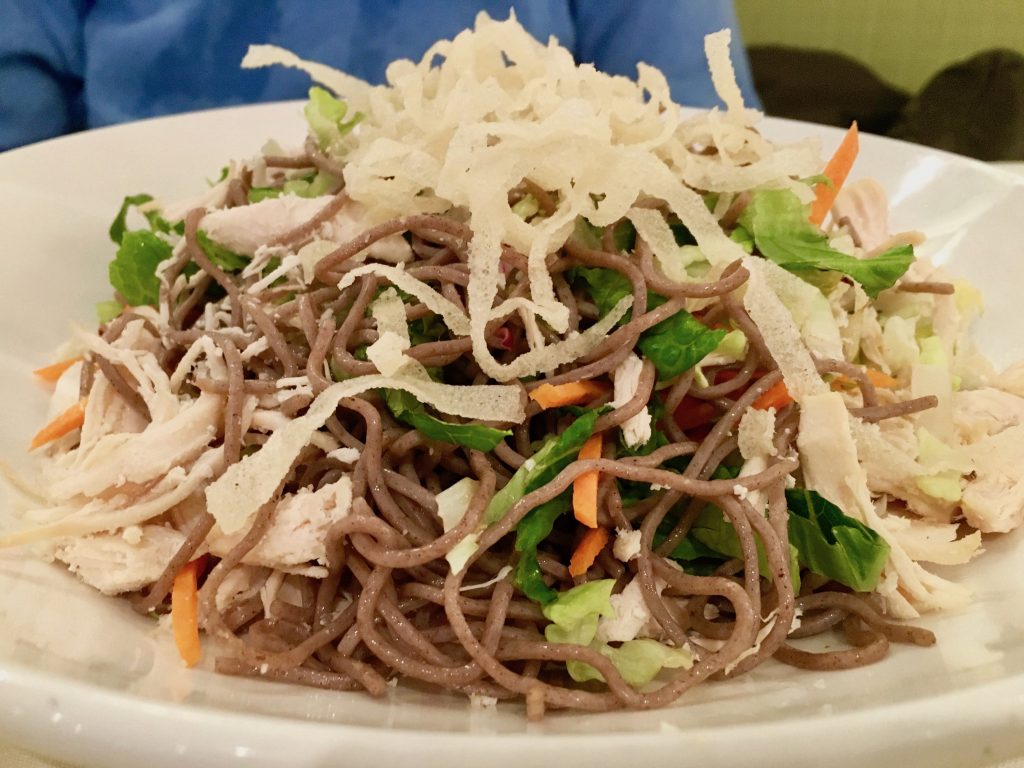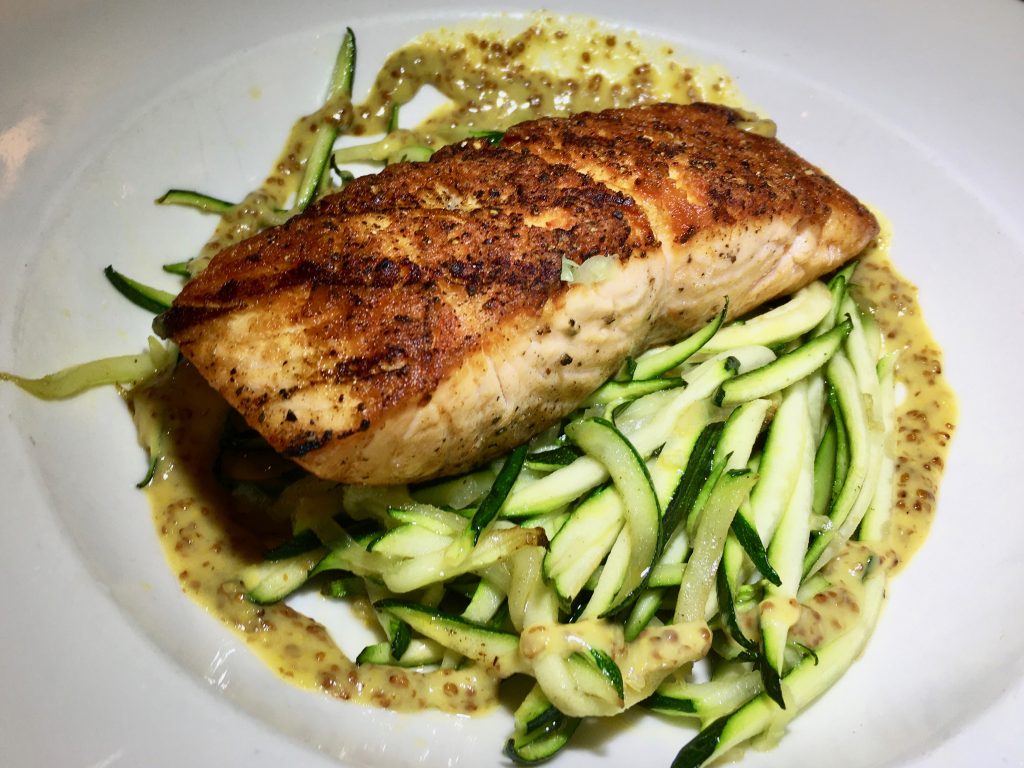 TBar Steak & Lounge
Upper East Side
1278 3rd Avenue
New York, NY 10021
(212) 772-0404