After my Connecticut friend who now lives in Montecito picked me up at the Santa Barbara airport we drove up to San Ysidro Ranch for lunch. This idyllic spectacular 500-acre California property is the place where Jackie and Jack (Kennedy, for you millennials) honeymooned as they — guard their guest's privacy.
If you recall, Montecito is where the heavy rainfall after the Thomas Fire deforestation caused mudslides forcing the property to close. It reopened this April.
Although there's a terrace on the lower level,  we chose the upper one with the spectacular view of the Pacific. We opted for the three-course prixe fixe market menu ($47) that emphasizes local ingredients. My friend had the hamachi sashimi with cucumbers, pixie tangerine segments and seagrass in a Shiro dashi vinaigrette garnished with fresh flowers. I chose the organic greens with fresh pear slices, candied pecans and Laura Chenel goat cheese in a balsamic vinaigrette. We both had the pan-seared striped bass atop artichoke hearts, zucchini, flageolet beans and fresh charred tomatoes with a light truffled sauce.
For dessert, we shared fresh berries and their famous San Ysidro Ranch Meyer lemon tart with blackberry compote, meringue and an orange blossom cream.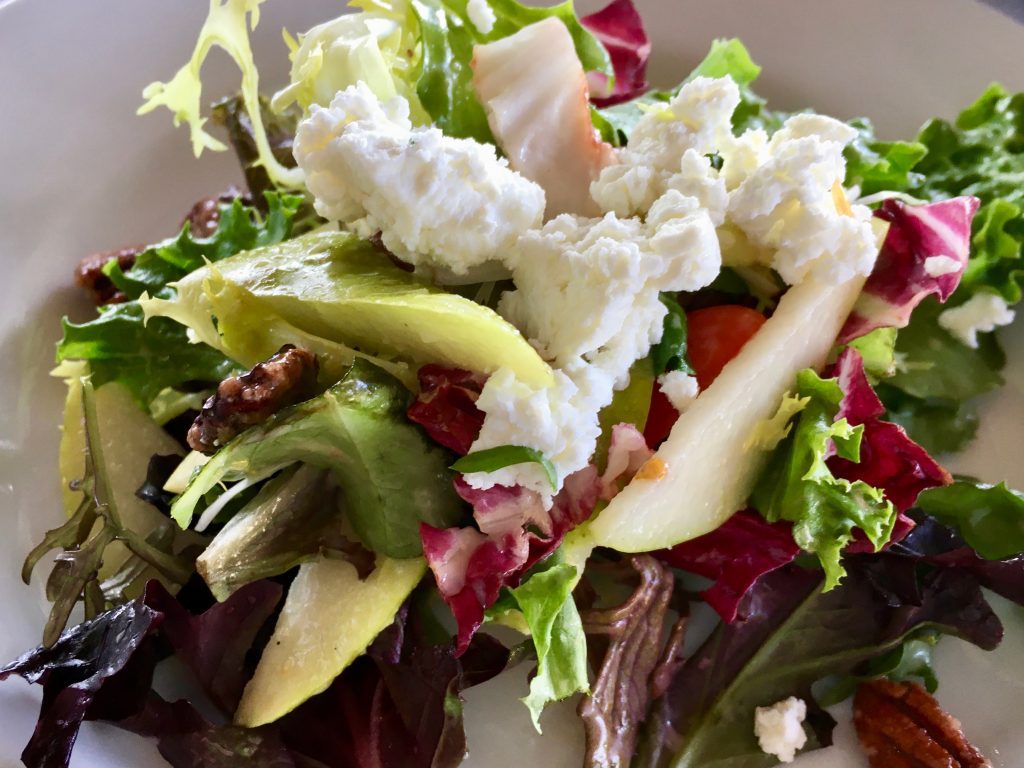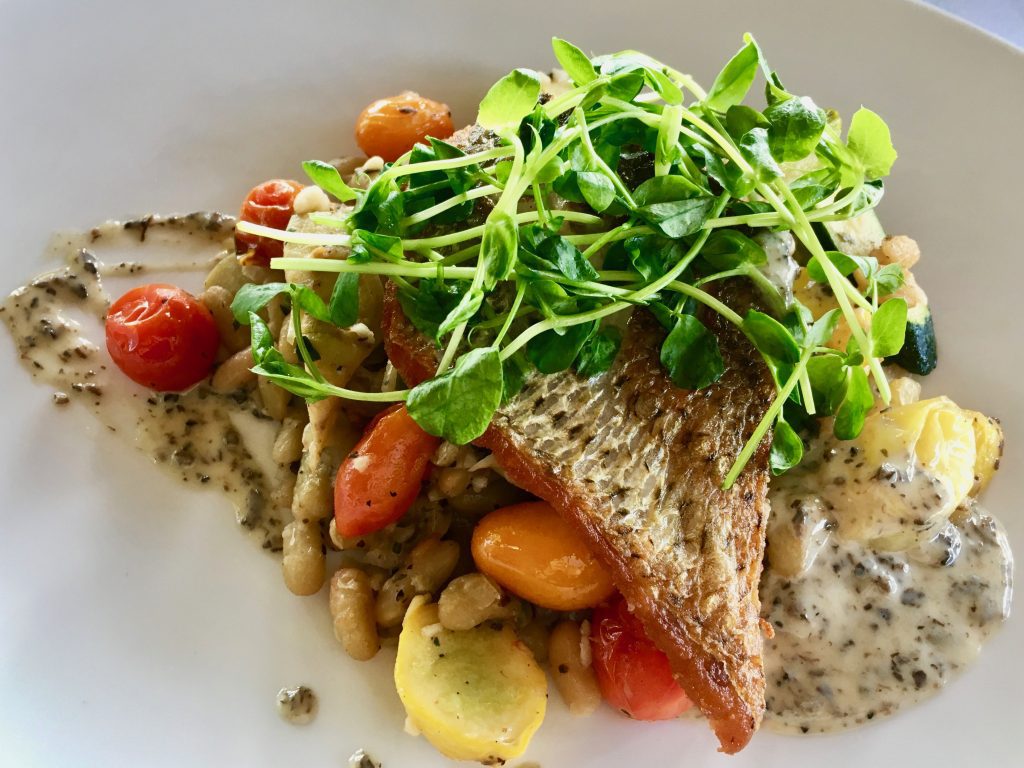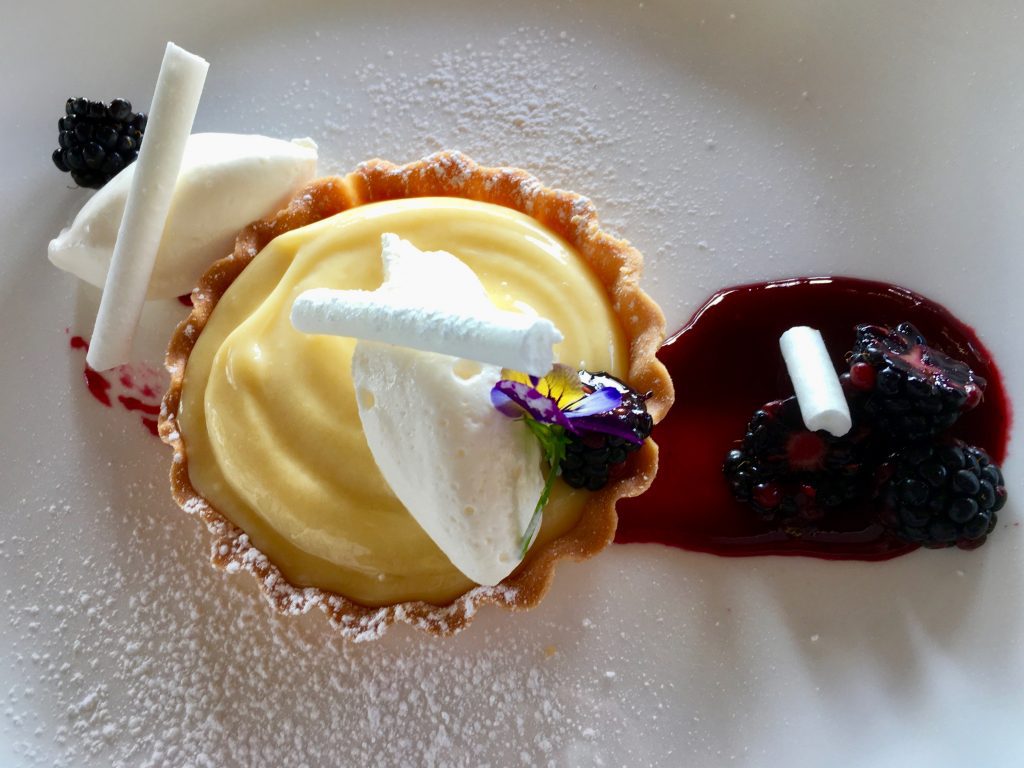 Delightful lunch! I highly recommend at least a stop for a drink at this location if you're visiting Santa Barbara.
San Ysidro Ranch
900 San Ysidro Lane
Montecito, CA 93108
(805) 565-1700
sanysidroranch.com