Maneet Chauhan — celebrity chef, restaurateur, author and celebrity judge on the Food Network's Chopped! — gave the keynote "Nothing Ventured, Nothing Gained" at the opening session at Les Dames d'Escoffier International 2019 conference in Nashville earlier this fall.  Later that day, a group of us headed to lunch at The Mockingbird, one of Maneet's many restaurants.
We sipped the unusual cocktails we had selected while we all enjoyed reading the creative names of the food and drinks.  We sampled the La Pamplemousse Is Loose (Cathead Honeysuckle vodka, grapefruit and lemon, $12),  the Old Fashioned-Ish (Buffalo Trace, Mantra Japa Simple, Averna and chocolate bitters ($11) and the cutely named Tequila Mockingbird (Fidencio Mezcal, tequila, lime and egg white, $11) with an image of the namesake in the foam.
Don't miss the pimento cheese-filled arancini that come served in a ceramic egg holder along with dips ($8 for four). I'd skip the "Tachos," unless you don't mind soggy Tater Tots as the lamb chili, melted beer cheddar and crema ($7) drench the potatoes. (Think poutine!) We did like the kind of burnt (well-done) fried Brussels sprouts with an interesting white balsamic glaze and blueberry jam.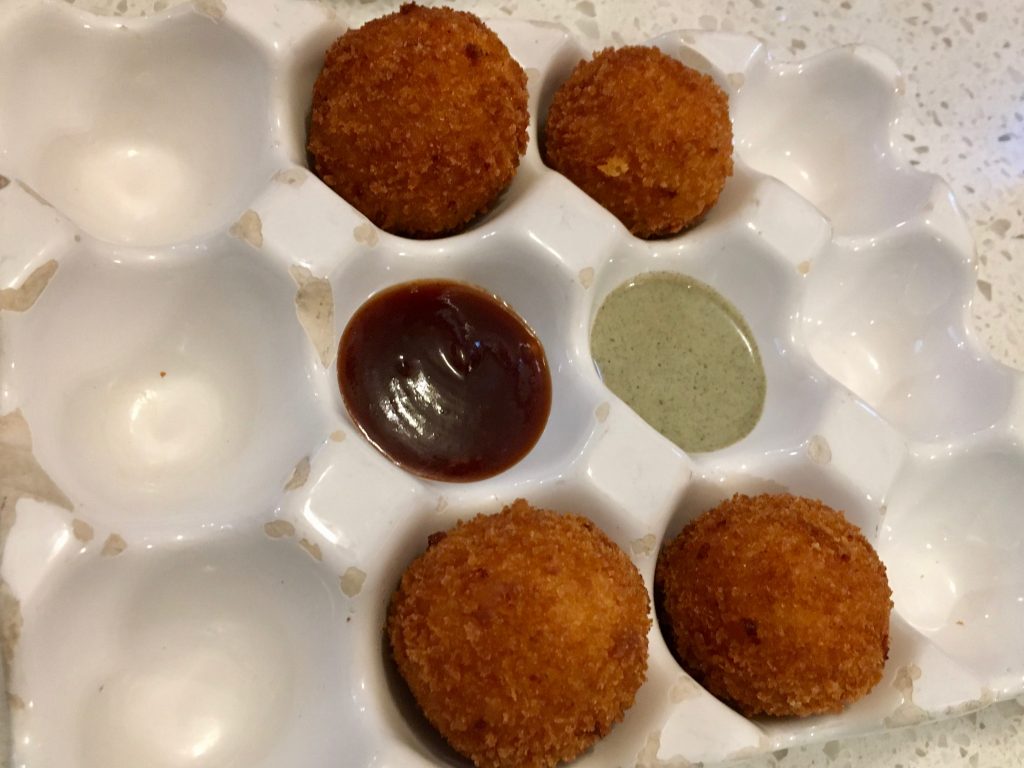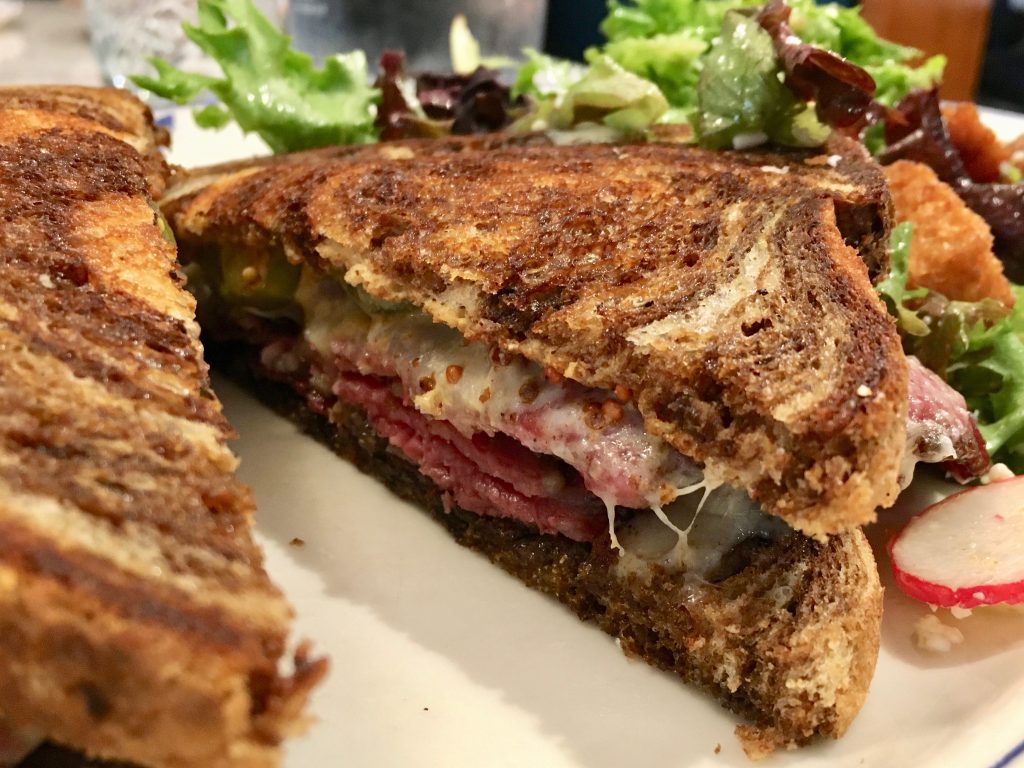 We shared the Pig Latin  (mini pork carnitas tacos with fries), Oh, Dear Gourd (a salad of candied walnuts, squash feta, egg, bacon and pumpkin seeds) and the I'll Have What She's Having sandwich (pastrami, white cheddar and bourbon-cured jalapeños on a bun). The person who didn't like spicy food got the jalapeño slice, my portion had none! My advice if you like spice is to ask for extra peppers in the sandwich!
Having to get back to the next session of the conference, we skipped dessert.
If you're in town, I recommend going to this whimsical sort of diner for lunch as the food is similar food to dinner but less expensive.
Mockingbird
121 12th Ave N
Nashville, TN 37203
(615) 741-9900
mockingbirdnashville.com