Sitting so close to others in a New York City restaurant can provide opportunities. But wait, I'm getting ahead of myself.
We stopped at JoJo, Jean-Goerges' re-opened first restaurant in a duplex townhouse on the Upper East Side during restaurant week late summer. JoJo, which opened again in 2017, was named after his childhood nickname.
For starters, we both ordered the lightly crusted calamari with a spicy avocado-jalapeño salsa verde. The preparation was — as usual in Jean-Goerges' restaurants — unusually delicious: the tender squid was given a tad of heat with the accompanying sauce. That said, the portion size was ridiculously small. Mentioned this to our friendly server Faith adding a rave about the taste. She said she'd let the manager Britta know.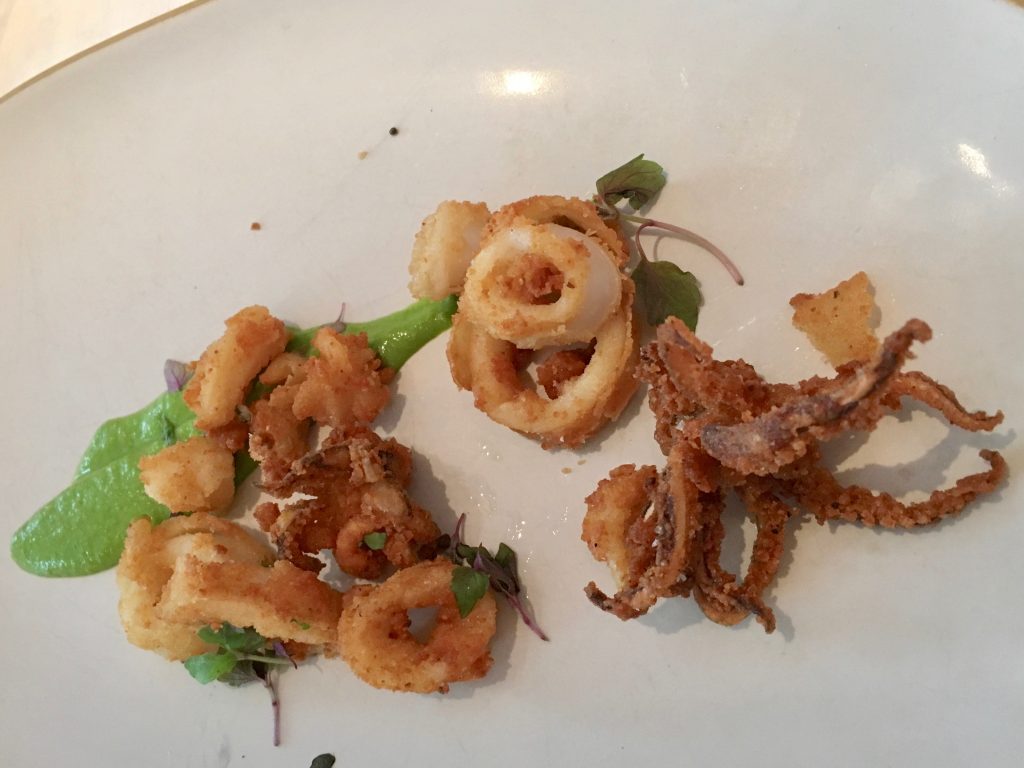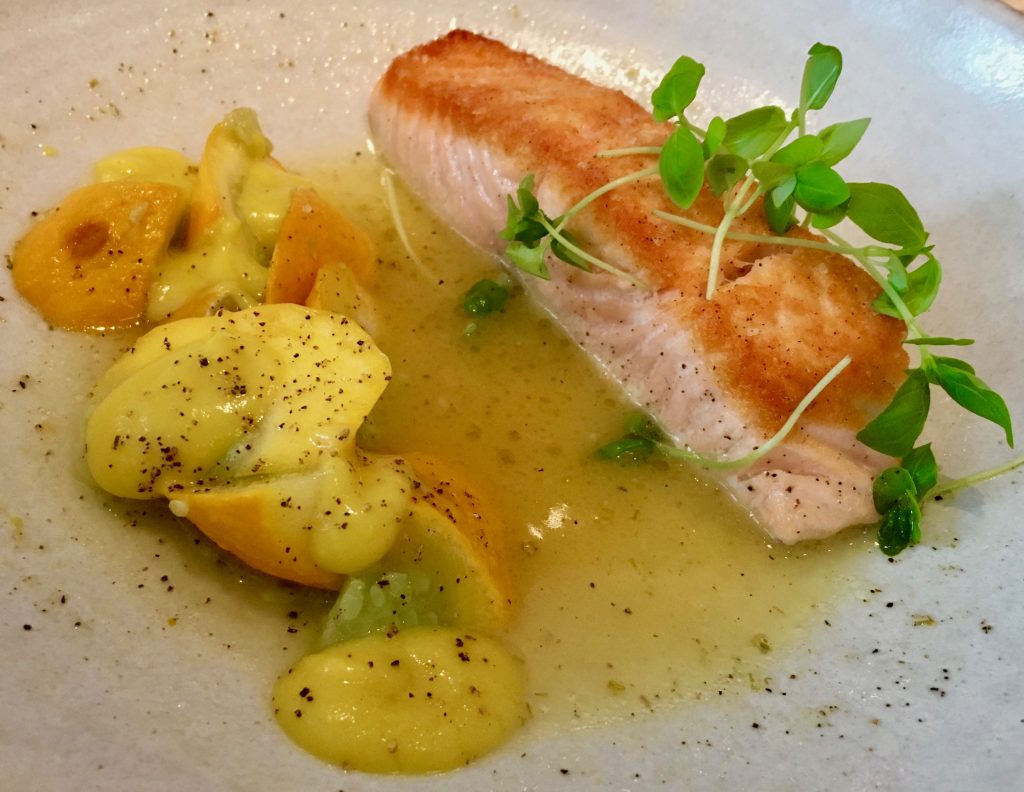 For our entree on the restaurant meal $26 lunch, we had the perfectly seared Faroe Island salmon in a chamomile broth along with roasted Goldbar squash. Delicious.
The manager stopped by after our entree plates had been removed. Our waitress appeared much more concerned about my comment than the flippant manager.
By this time, we had begun chatting with our neighbors after admiring their jewelry and then diving into a conversation. They had ordered the tall carrot cake with cream cheese frosting ($14) to celebrate one of their birthdays and offered a taste. I'm so glad they did as it was an incredibly moist, not too sweet cake.  Like often happens, we ended up exchanging information as two of the four of us dealt in antiques.
Next time you're sitting close to others in NYC, don't complain. Instead, view it as an I do — an opportunity.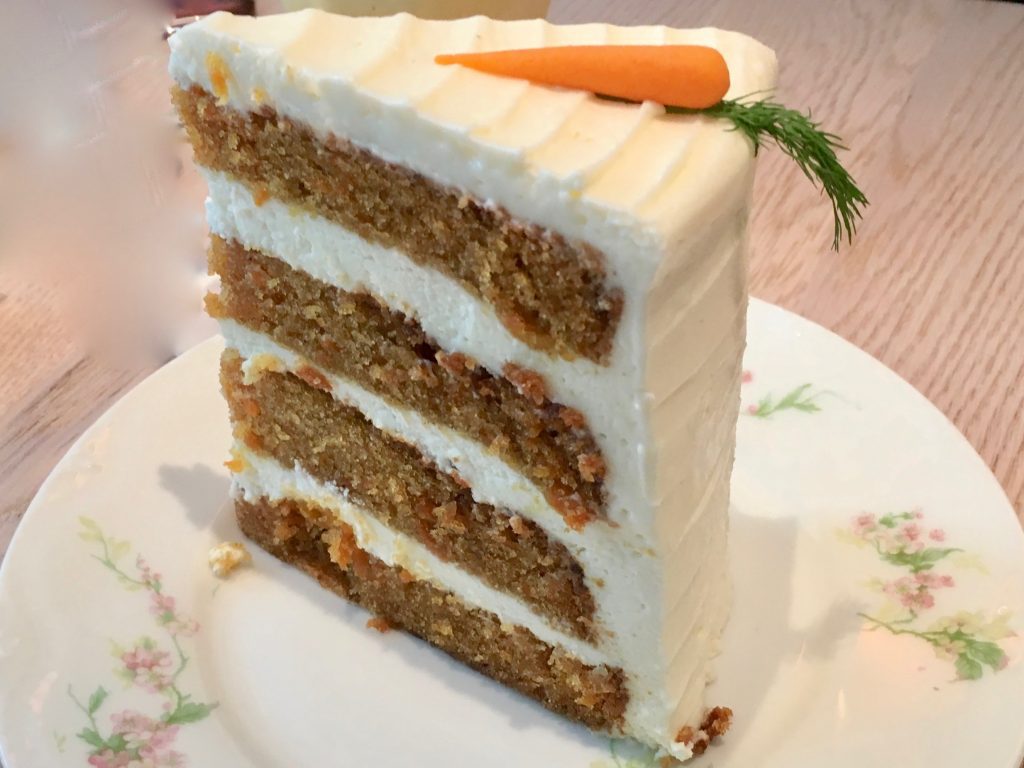 Jojo
Upper East Side
160 East 64th Street
New York, NY 10065
(212) 223-5656