Our local guides Chintana Suwawan and her husband Poj from Window of Thailand introduced us to the Thai culture, Buddhist life and Lanna traditions before we boarded a bus to explore the city.  Our group of 12 on a Global Palate Adventures trip visited Temples of Chiang Mai and then chat with Phra KK, a Buddist Monk (a highlight of my time in Thailand!) about his life and Buddhism.
Afterward, we drove to a restaurant located amidst their lush flower gardens. Since the outdoor space at Galae Restaurant was full, we ate inside with our group served family-style. Like at most other meals in Thailand, we ate chicken satay and Pad Thai, two classics. Their Satayh Gai, skewered chicken satay with peanut sauce (5 for 150 Baht*) and Guay Tiew Paad Thai Sai Ghoong,  Thai-style stir-fried noodles with shrimp and egg in red chili paste with chopped peanuts and fresh bean sprouts (70 Baht) were tasty.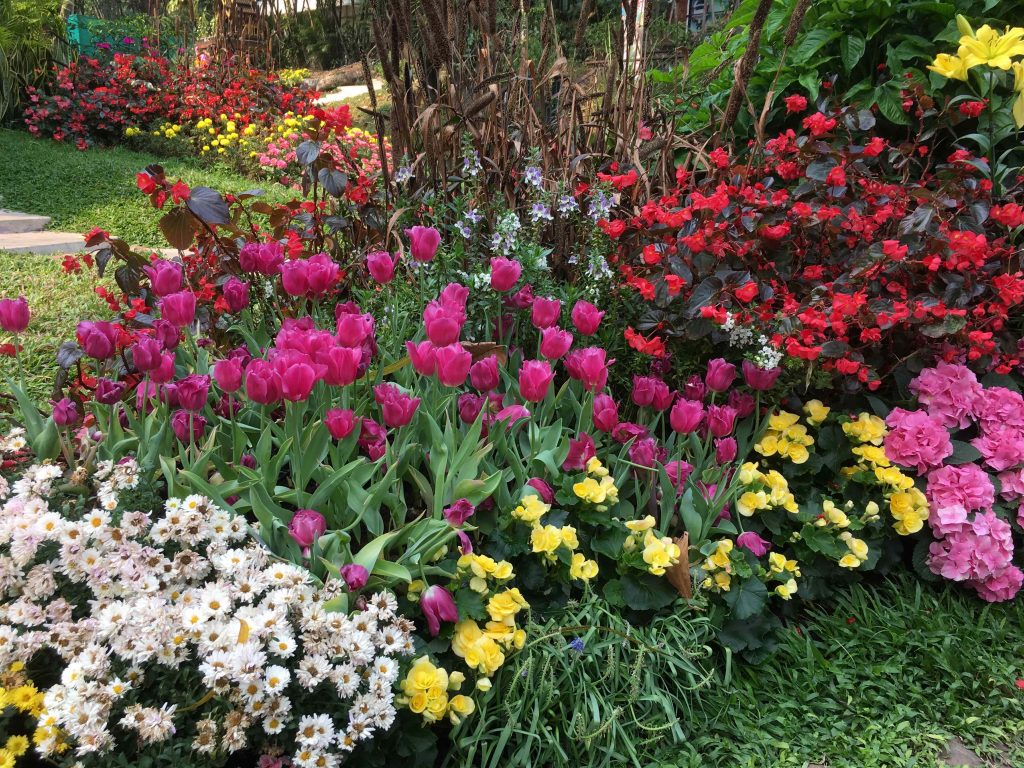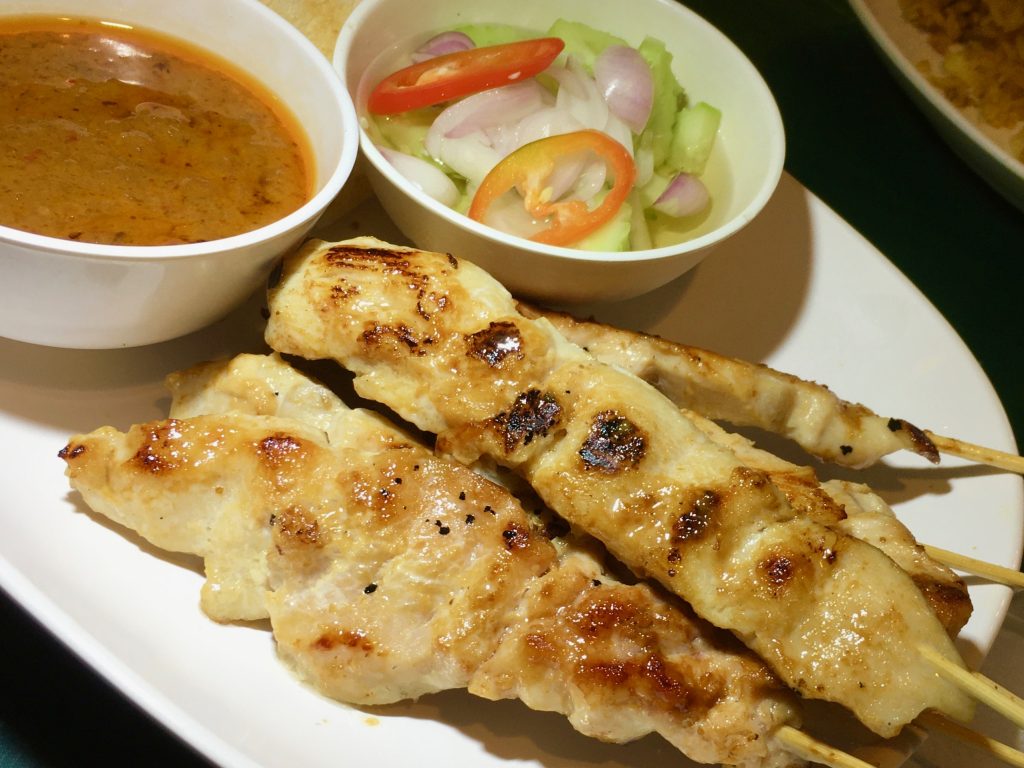 We also shared the Me Grawb, crispy fried rice vermicelli mixed with prawns, eggs, onions yellow bean curd, onion, chili and a thick sweet and sour sauce (180 Baht),  Gaeng Hung-Lay a Northern Thai-style curry with tender pork with ginger and chili paste (190 Baht), Tord Mun Ghoong, deep-fried shrimp cakes with plum dipping sauce (5 for 210),  Pad Hed-Horm Naam-Mun Hoy fried black shitake mushrooms in oyster sauce (180 Baht) and delicious pineapple fried rice with dried shredded pork, raisins and Chinese sausage.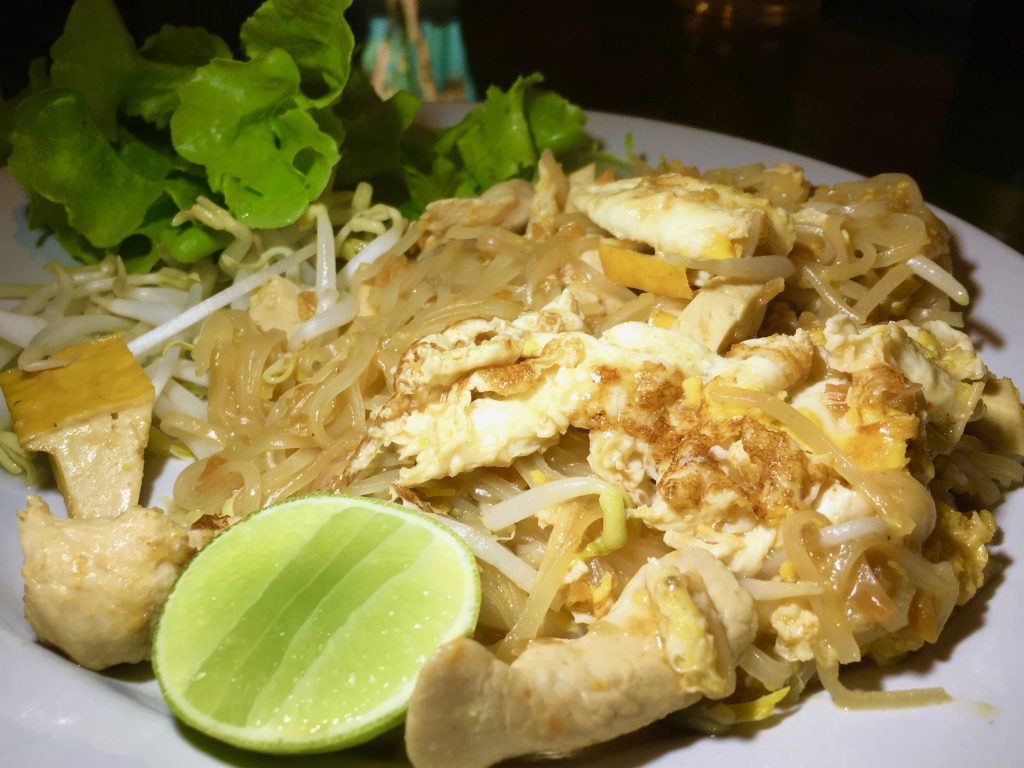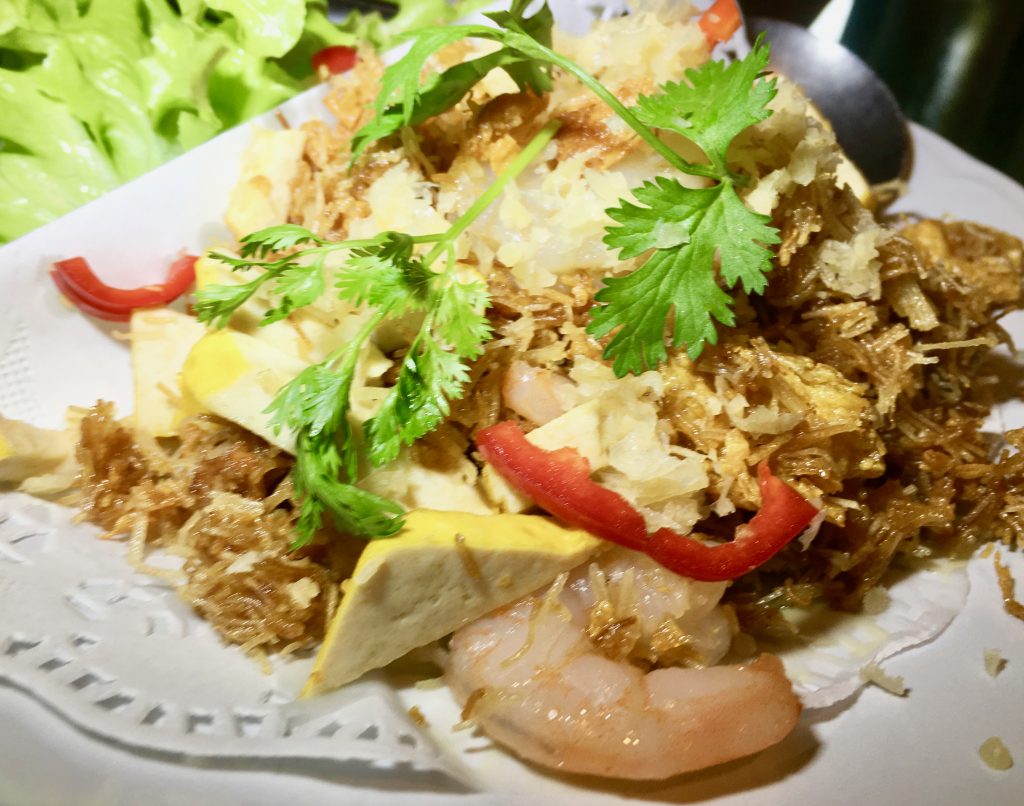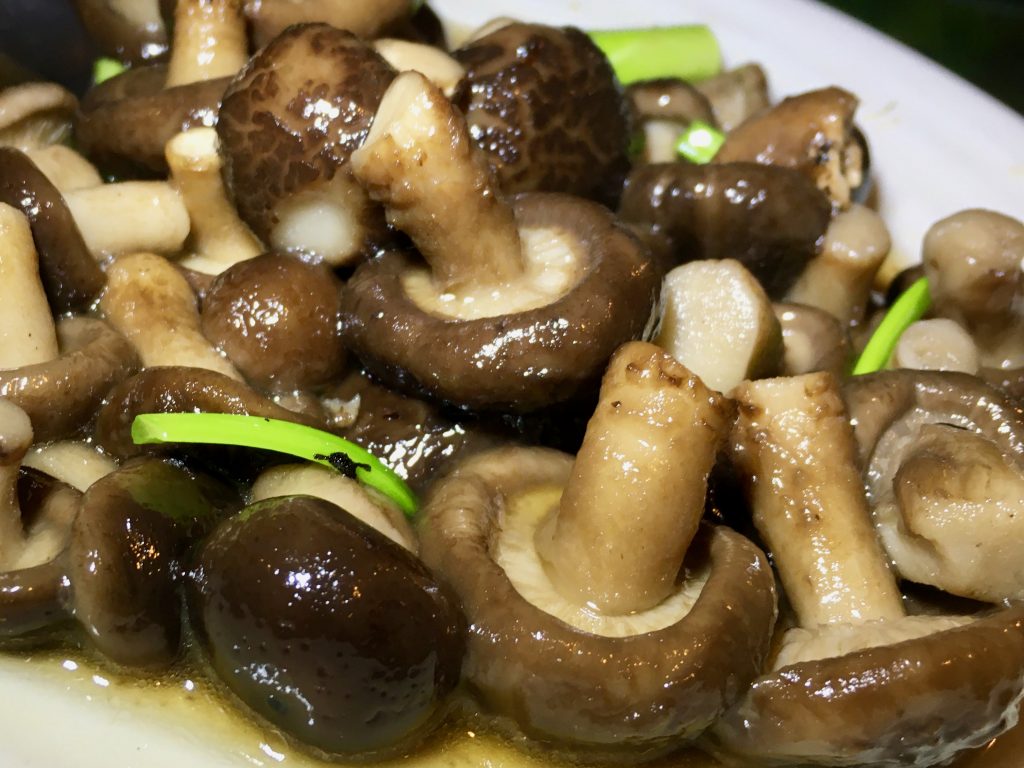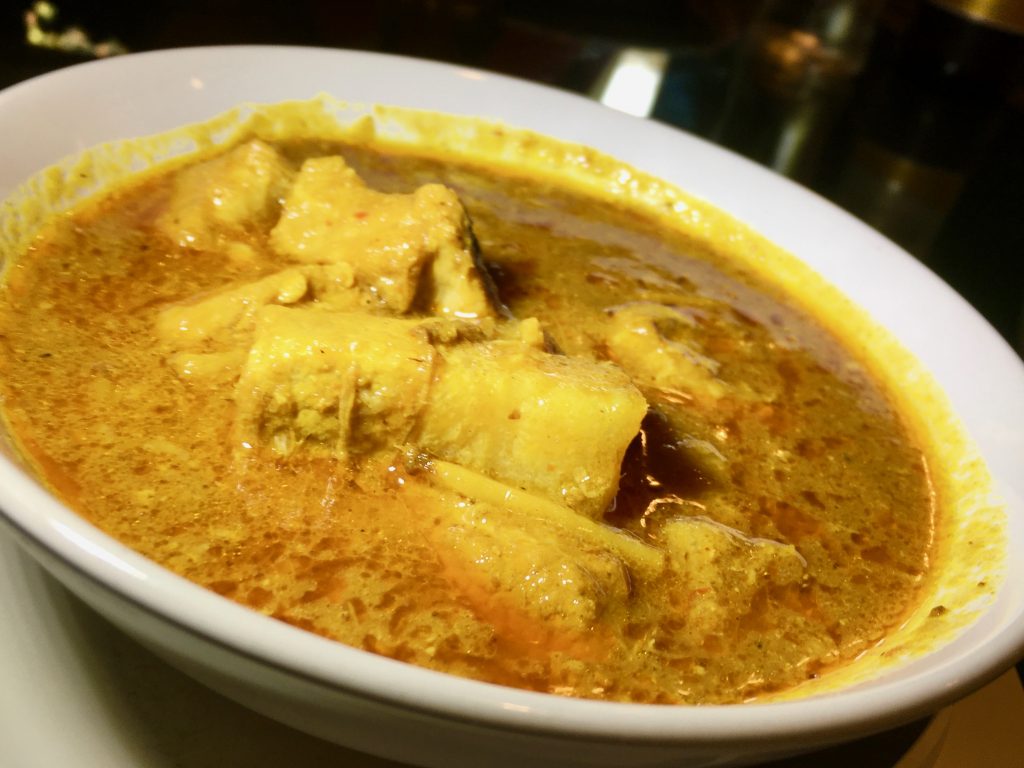 Our tour guides ate the Yaam Som-Oh Pla Dog Fu (180 Baht) a salad of crispy catfish and pomelo (an indigenous Asian citrus fruit related to the grapefruit) that they shared with me. Unusually tasty
I'd recommend our tour guides and this restaurant, which is about a 15-minute drive from Le Meridien Hotel in Chiang Mai.
*At the time of this writing 100 THB = $3.30
Galae Restaurant
65 Suthep Road
A. Muang
Chang Mai, Thailand 50200
053-328455