We met at Alice's Tea Cup as I thought it was around the corner from where we were heading to watch Tuesday with Ted Talks at the New York Society for Ethical Culture and discuss contemporary ethical issues.
Last time I was at Alice's we were seated in the crowded downstairs. This time, we enjoyed the spacious and well-lit whimsical upstairs dining room with walls painted with Alice in Wonderland quotes. The tables come adorned with mismatched teacups.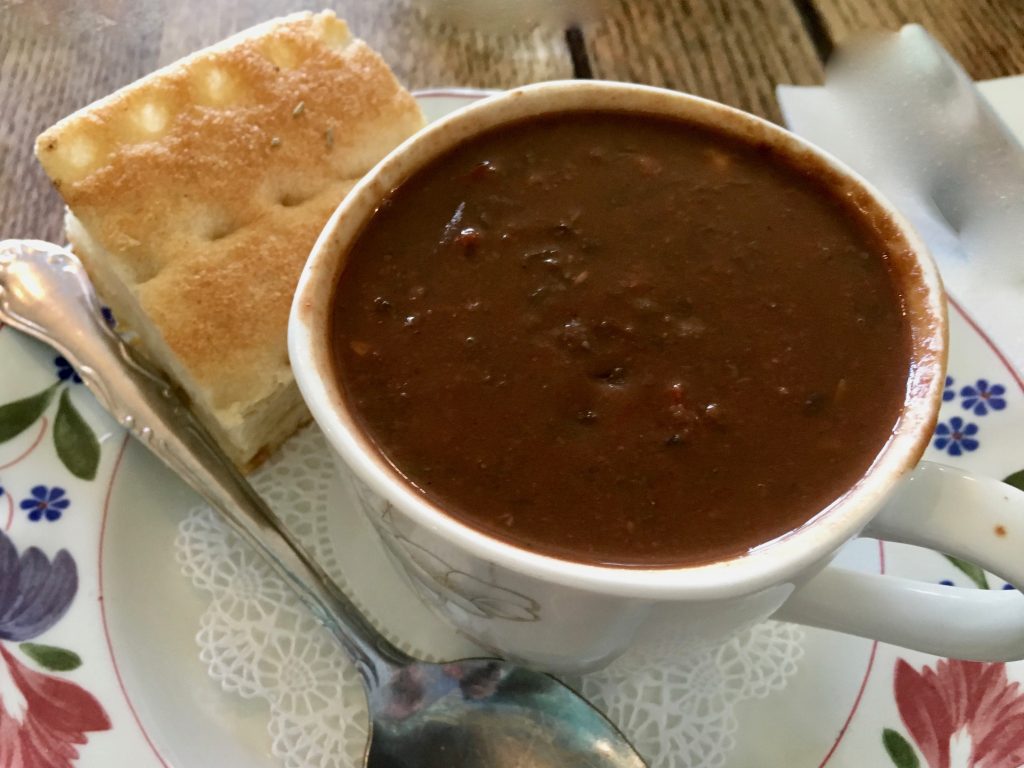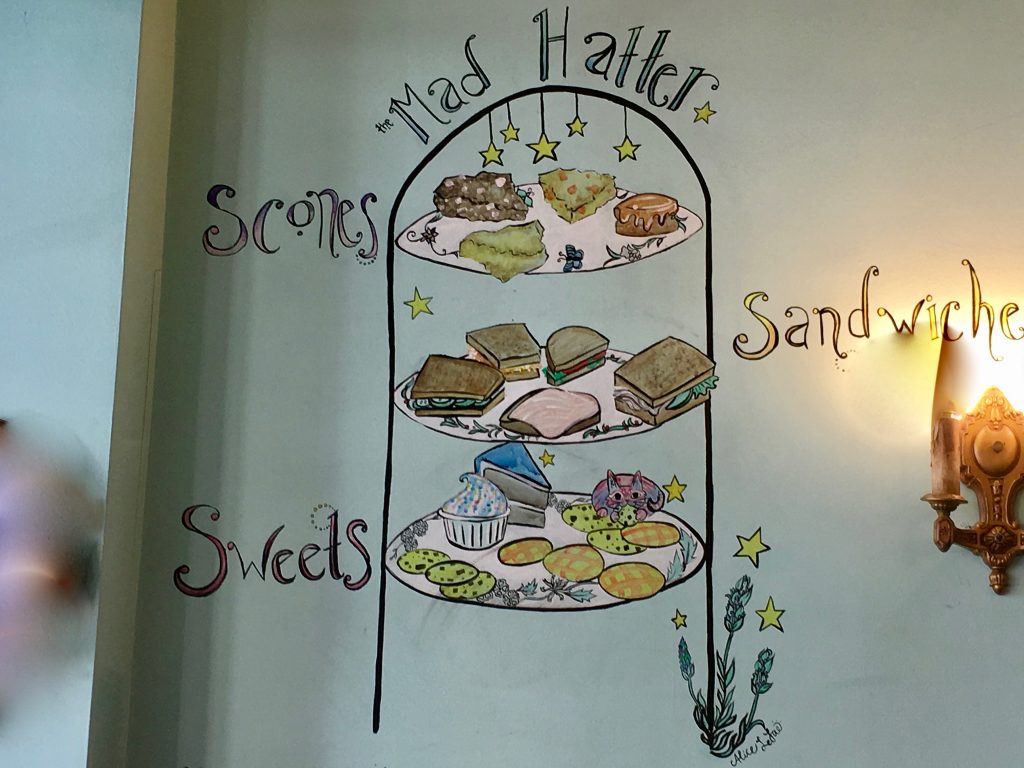 Their black bean soup was worth the visit ($6/cup); my friend liked her creamy chicken crustless pot-pie soup. The two of us shared their tea-smoked chicken sandwich with apple slices and a few greens on 7-grain bread spread with herbed goat cheese, opting for the well-done crunchy paprika fries ($19) in lieu of a salad. Another friend ordered their attractively presented side veggie salad ($10.50).
Since Alice's is known for their scones, we shared a buttermilk scone ($5) accompanied by with clotted cream and jam with a pot of freshly brewed tea ($9.50) and headed up the street, when I realized we should be at west 64th Street, not east where we were!
We all laughed at my mistake as we hailed a cab, and smiled realizing we wouldn't have tried Alice's if I had gotten it right!
Alice's Tea Cup Chapter II
Upper East Side
156 E 64th St
New York, NY 10021
(212) 486-9200
alicesteacup.com