I was invited to Lucciola, a new restaurant uptown on 90th street and Amsterdam Avenue.
My friend and I headed there after seeing an amazingly good production of The Parisian Woman. The buzz was they play wasn't very good, but Uma Thurman's performance was worth seeing. My Tony-voting friend and I loved both the play, the current references to that man in The White House and all the performances. I highly recommend! For a complete review on TheaterPizzazz, click here.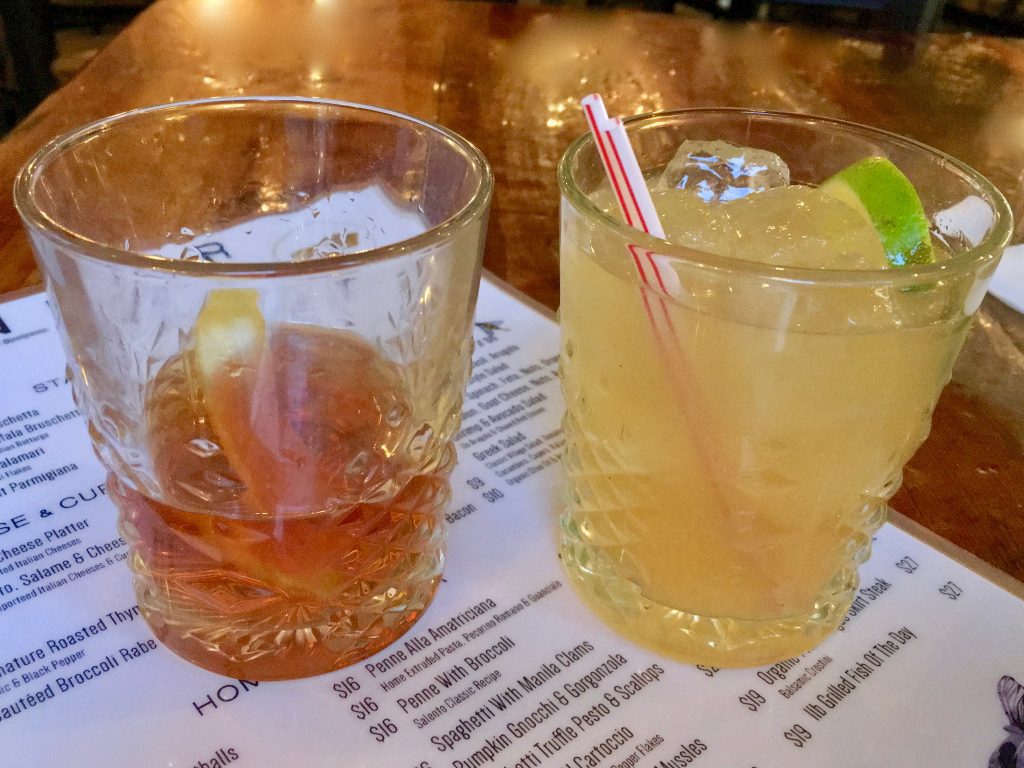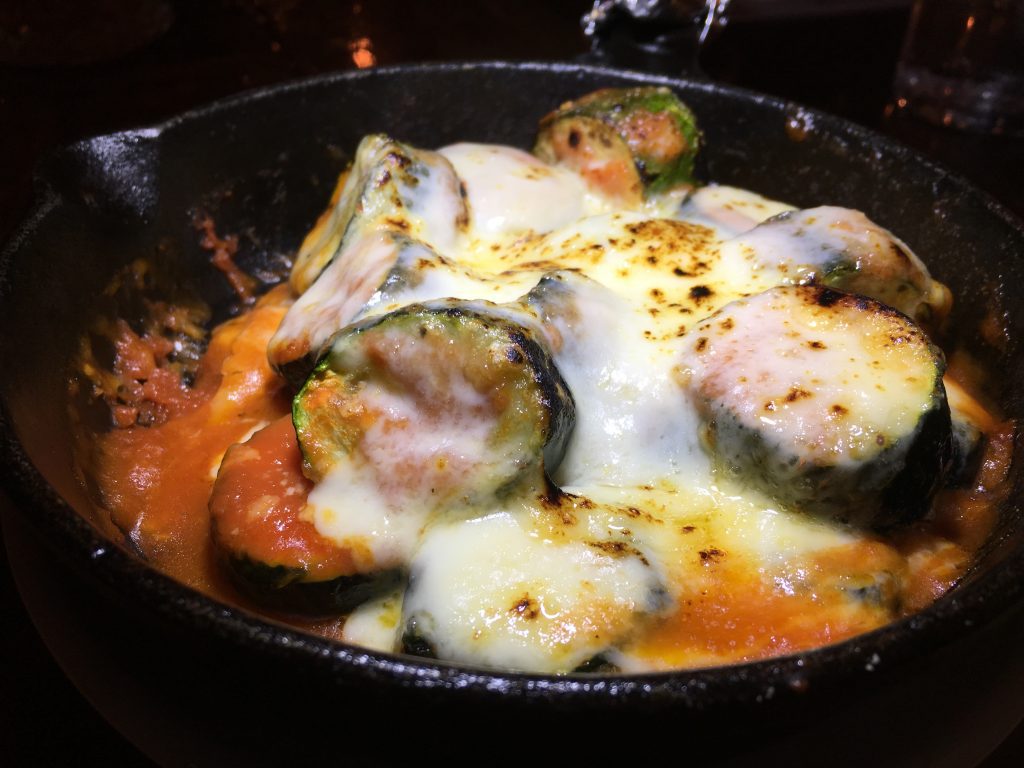 When we arrived at Lucciola, my friend ordered a classic Sazerac ($12) and I asked to sample their Santa Clara ($12). I was told they didn't have any mezcal but would make it with tequila instead along with Montenegro (an amaro), lime and jalapeño. The resulting drink, although good, wasn't as spicy or smoky as I would have liked. We switched to their house-aged Negroni with an orange peel twist, made from gin, vermouth and Campari that was aged in oak barrels for 7 days. Not to be missed.
Loved their old world eggplant parmigiana ($10), containing chunks of eggplant baked with a soupçon of tomato sauce and cheese. I found it fresher tasting than the traditional layered one. With that, we ordered a side of their very cheesy roasted cauliflower enveloped in shaved provolone ($9).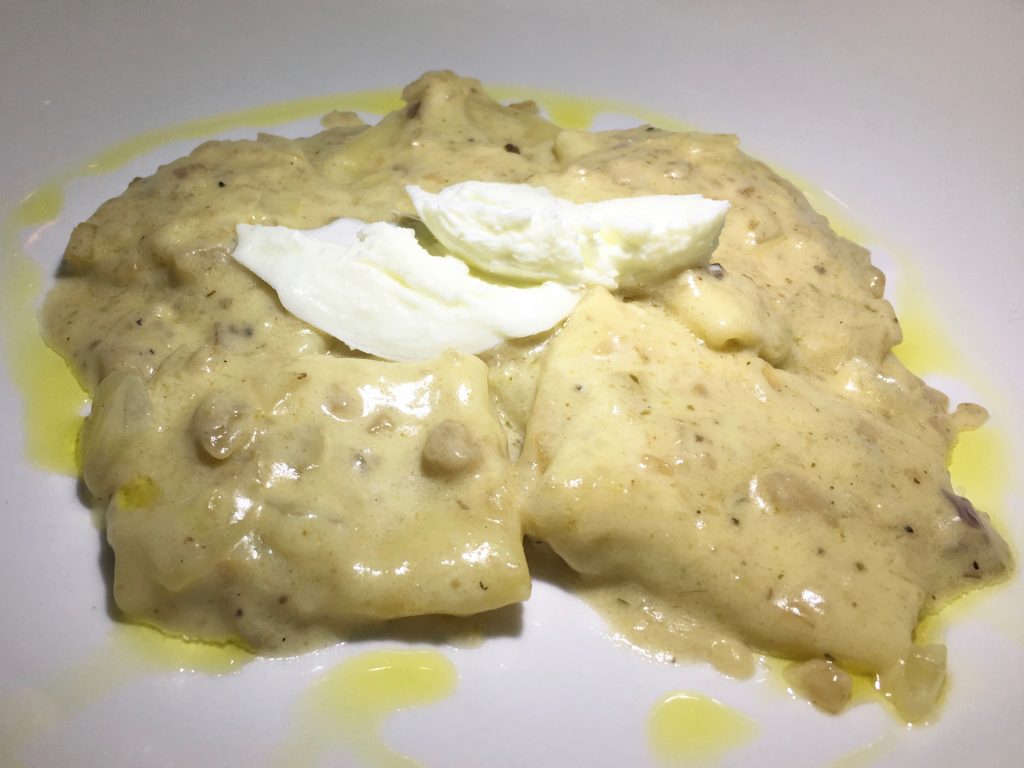 Unlike the last pasta tasting at Machiavelli where we sampled only a smidgeon of each variety, Lucciola sent out full portions! We tried the penne with not-spicy-enough arrabiata ($16), the not-tender-enough gnocchi alla sorrentina ($16), the paccheri with artichoke, truffle and buffalo mozzarella ($19), paccheri with heritage organic lamb, broccoli rabe and shaved ricotta ($19) and fettuccini with bolognese ($18). The latter three worth the trip uptown!
I'd also recommend the grilled tender Portuguese octopus with tomatoes, olives and fabulous house-made habañero jam ($22). Also good is the rolled chicken coated with cheese and tomato sauce along with Brussels sprouts and fingerling potatoes ($20).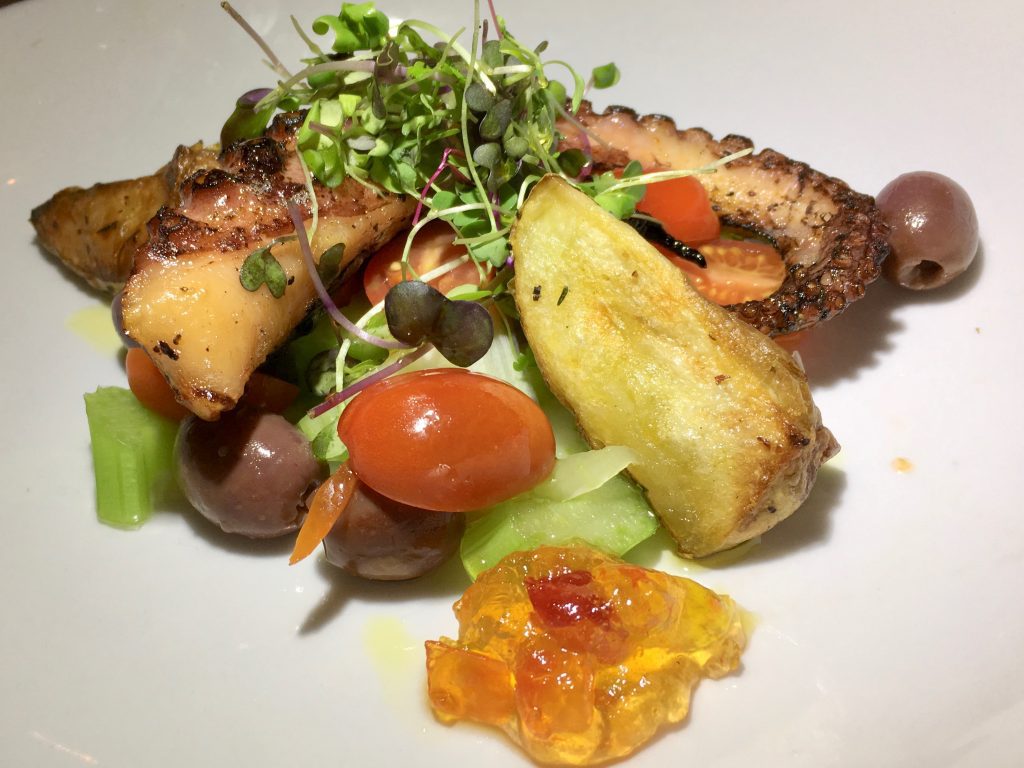 I'm not sure how after all that, but we managed to devour two of the desserts: tiramisu and three small cannoli, filled with sweetened ricotta cheese ($8 each dessert). I'd recommend the tiramisu.
Lucciola
621 Amsterdam Ave,
New York, NY 10024
(212) 874-7774