I tried to think of a place to grab a bite as close to my home as possible as one friend was hurting. That's how we ended up at Lotus Blue near Union Square.
We each chose one dish. I picked hot and sour soup ($10), which was neither as hot nor as sour as I make at home or enjoy at other Chinese restaurants. I did like that they presented the soup family-style with a ladle for serving.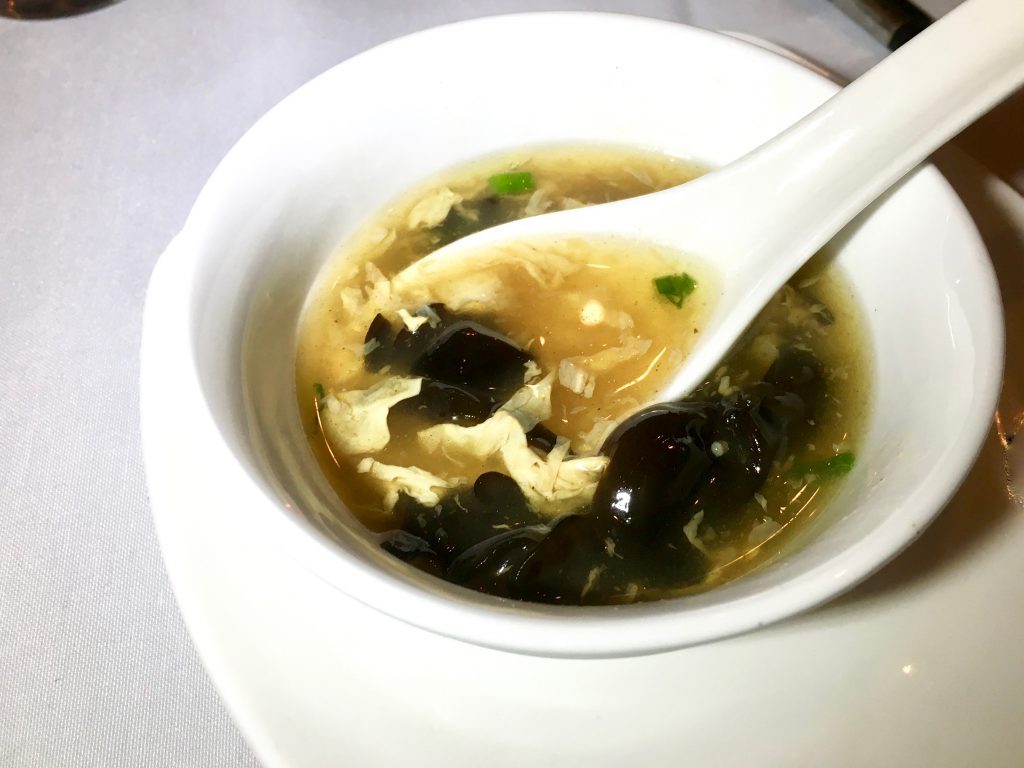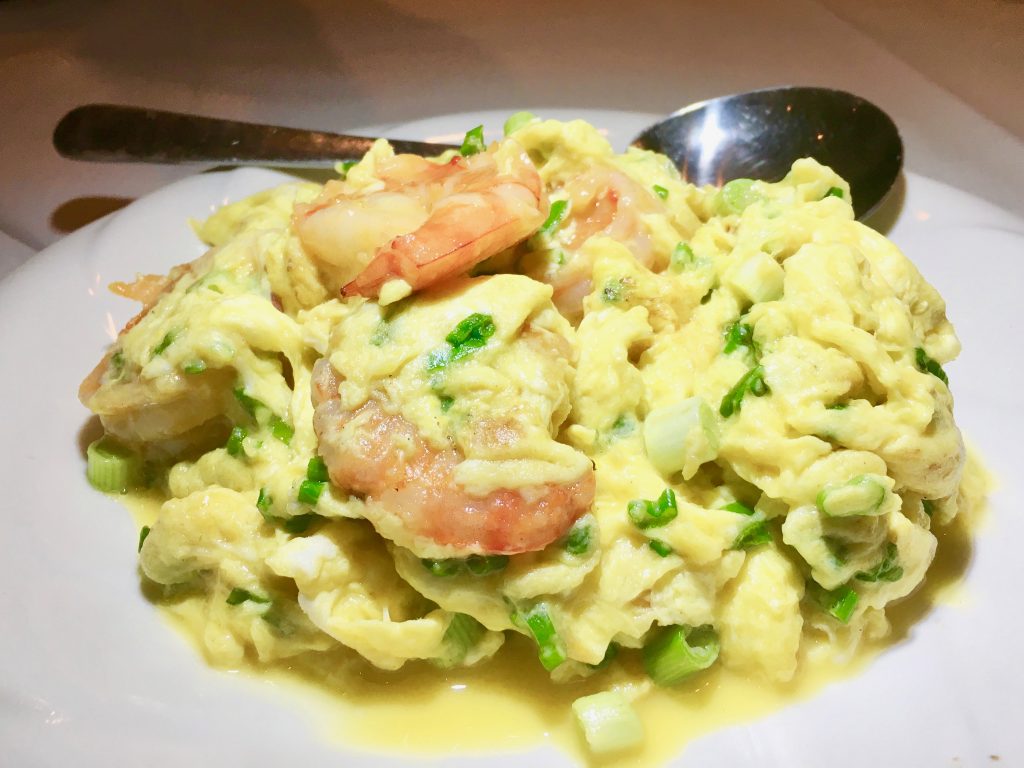 Another selected shrimp with egg foo young ($23). That dish contained six tender, not overcooked, shrimp mixed with eggs.  Think shrimp omelet. We all wanted something green in our final selection, but the menu wasn't specific enough to assist. After back and forth with the waitress, we finally communicated that and ended up with garlic seared diced chicken ($18) on a bed of steamed baby bok choy. That spicy garlicky dish was my fav even with its slightly over-cooked chicken.
I've been back a couple more time, sitting at the bar where friendly bartender Lem made us unusually good cocktails and served us steam dumplings (5 for $10). One time the pork, another fennel, shrimp and pork in green pasta; both worth having. I'd also recommend their garlicky cucumber salad ($8).
Lotus Blue
Union Square
15 Union Square W
New York, NY 10003