When I decide to accept the invitation to judge the Berkeley Springs (WV) International Water Tasting, the friend who invited me mentioned that we'd be dining together that weekend at Lot 12 Public House. It's chef Damian Heath had been selected as a semifinalist in the James Beard Foundation Awards for the southeast region many times. I looked forward to experiencing his cooking.
Lot 12 Public House is in a beautifully restored 1913 house, where dining on the Victorian porch is an option, weather permitting. We dined inside in the homey atmosphere one rainy evening and noticed the artwork of Damian's folks lining the walls.
Our group of eleven was too large for me to try everything served, but I did try a representative sample. The chef sent out a special app to our table of toasted pita triangles topped with smoked salmon, red onions and capers with a mound of both smoked salmon mousse and horseradish mousse, the latter of which elevated the dish so much that I made a mental note to try that combo at home!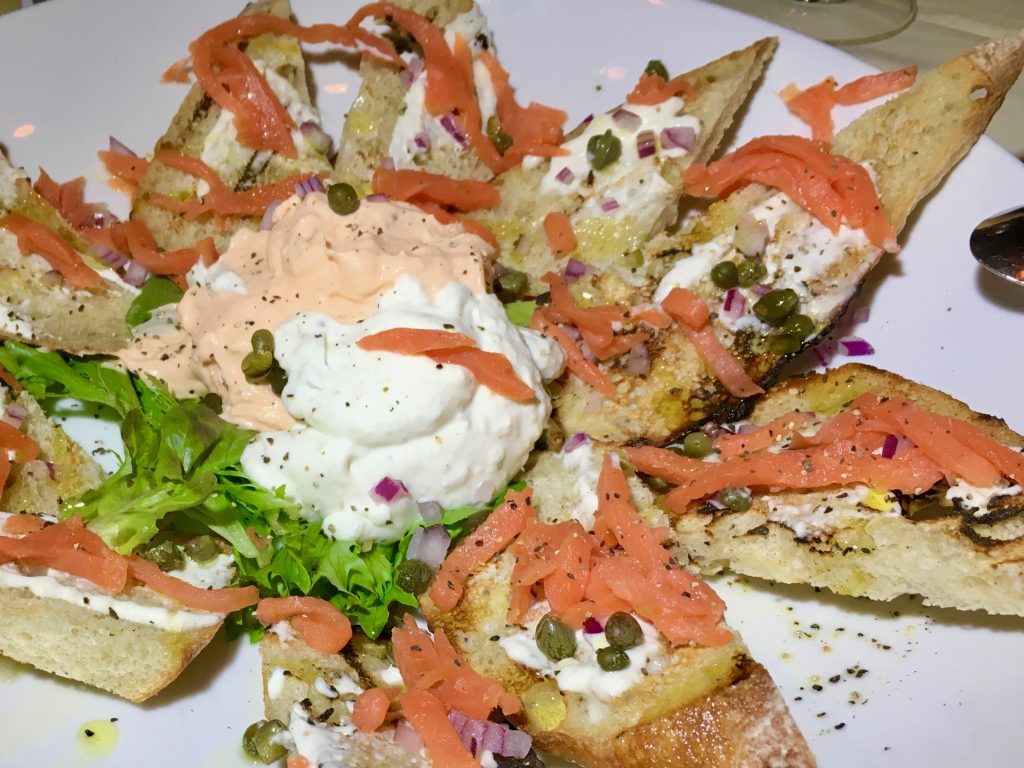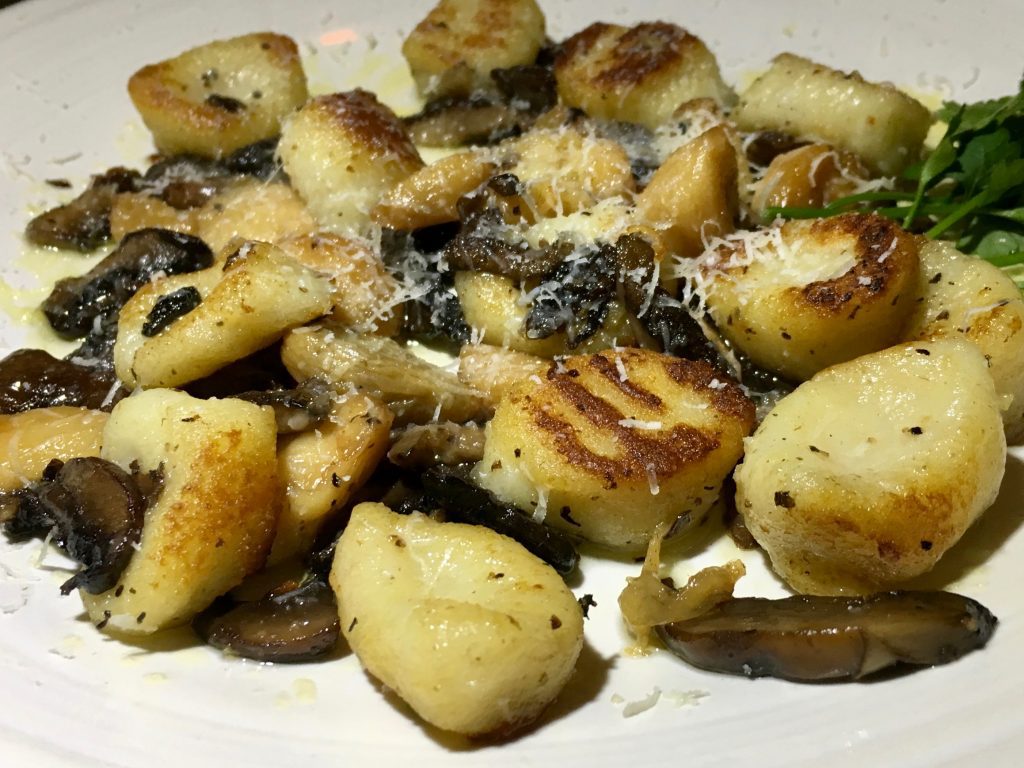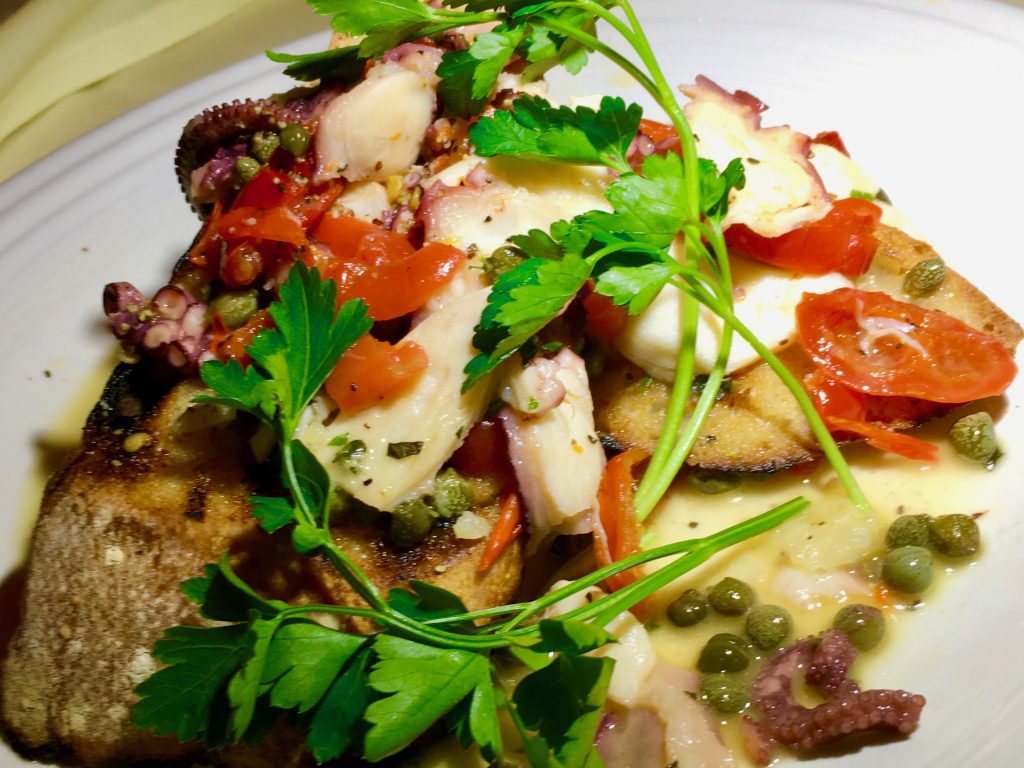 I took a bite of the toasted, slightly crispy, hand-rolled potato gnocchi with roasted garlic, sautéed shaved cremini mushrooms and some Parmigiano-Reggiano ($12). Although the menu changes every season, I learned that this dish stays. I had my own flavorful sautéed octopus with sliced Peppadew (sweet piquanté peppers from South Africa) and capers in garlic herb butter atop grilled bread ($16). Both are worth sampling.
We each received house-made berry sorbet to cleanse the palate before our entrees were served. I opted for what's considered his signature item, the crisp roasted duck, that because of its multi-step process is cooked through not pink and juicy as I usually have, topped with pear chutney and in bourbon pan juices, served with a rosemary seasoned ($32) potato cake. I also dug into my tablemate's pan-seared large sea scallops topped with fresh mozzarella and prosciutto, sitting in a marsala demi-glace and accompanied by a yummy asparagus risotto ($34).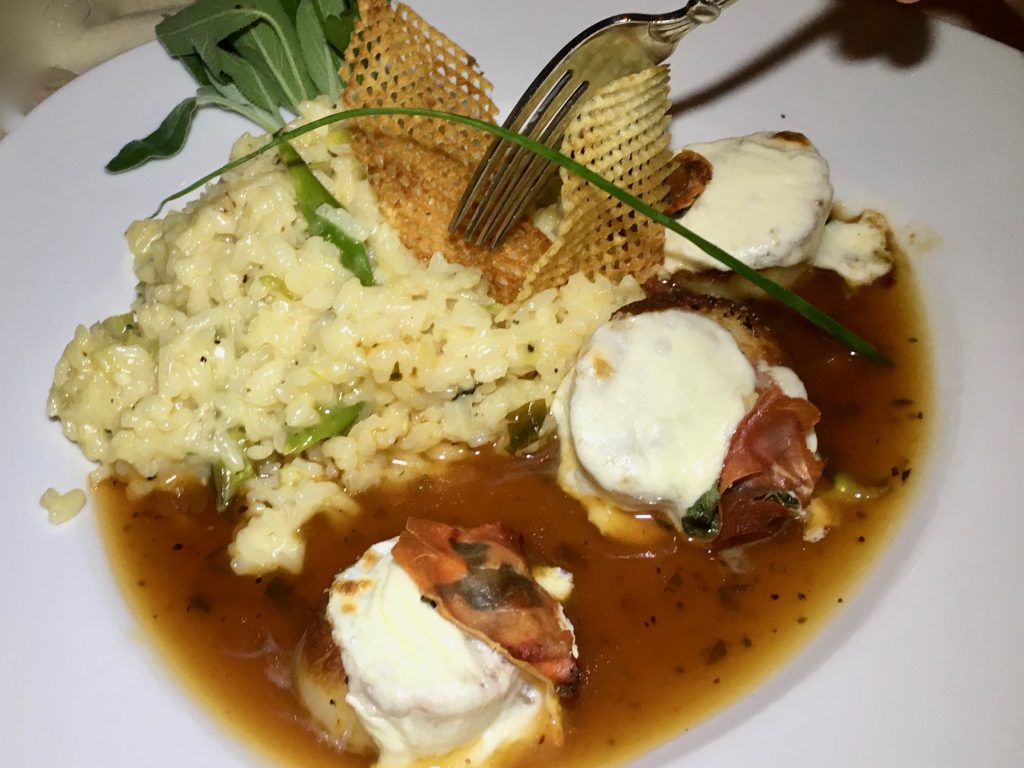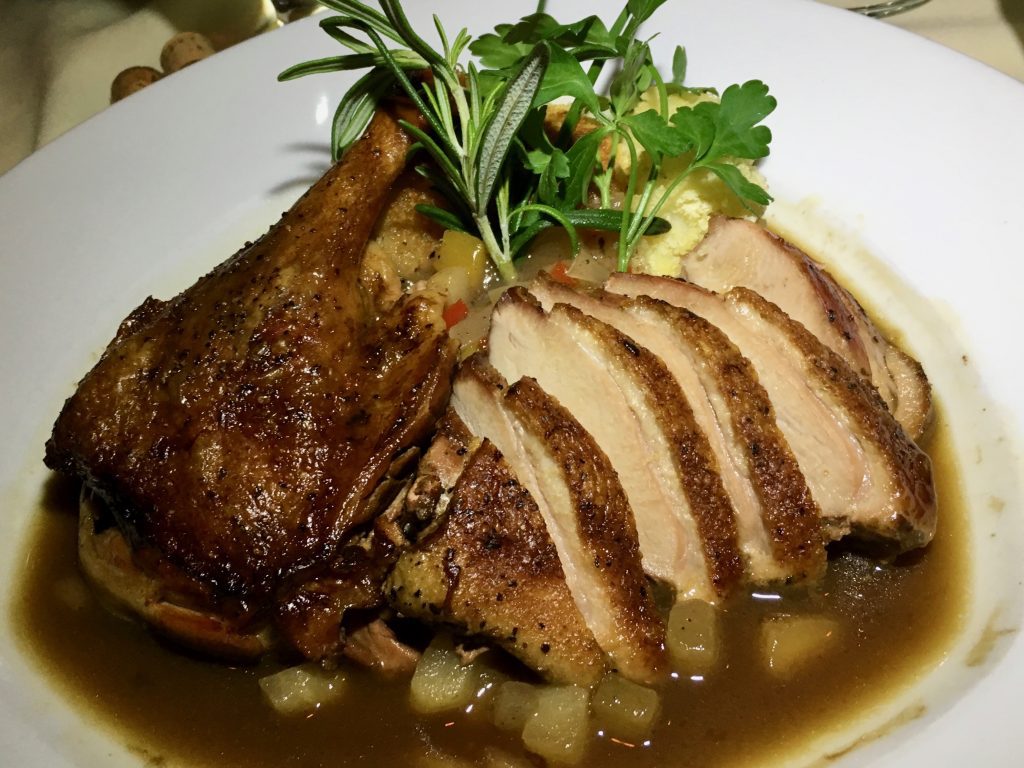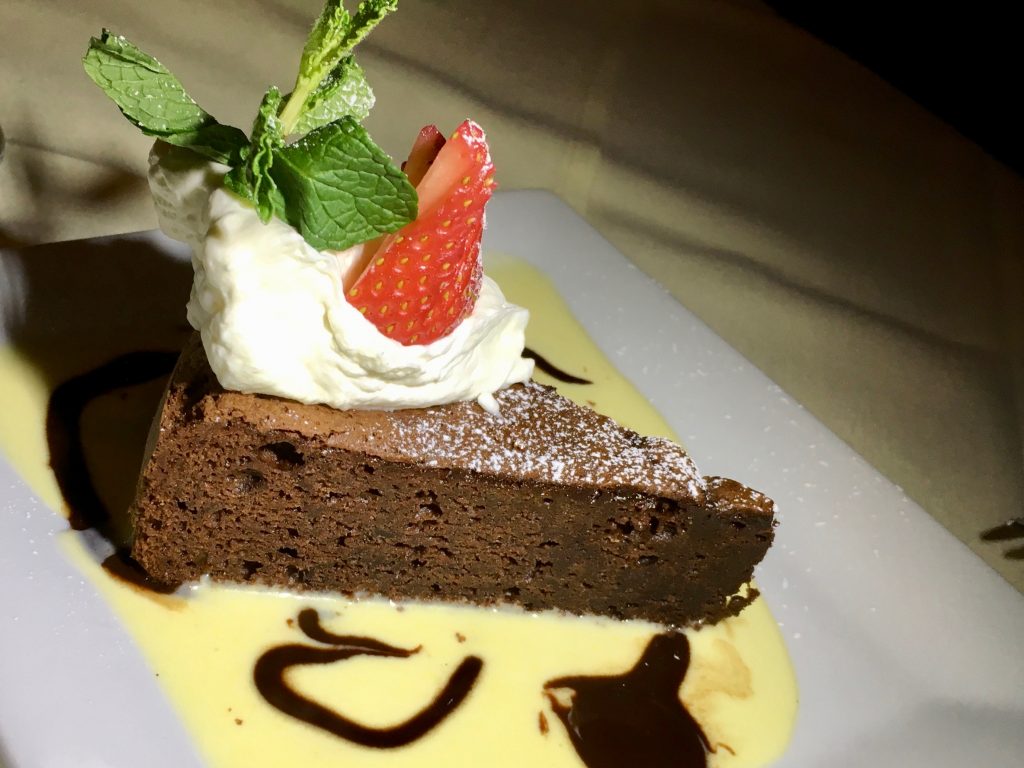 Both the flourless chocolate torte in a puddle of crème anglaise garnished with chocolate sauce and the warm bread pudding served in an individual cast-iron skillet allowing for finishing under the broiler are worth trying. Both came topped with freshly whipped cream and sliced strawberries.
If you're in the area, be sure to stop by.
Lot 12 Public House
117 Warren Street
Berkeley Springs, WV 25411
(304) 258-6264