A friend was heading to theatre on 59th street and so suggested meeting for a drink during Happy Hour at Le Colonial on East 57th. The bar area is upstairs at this upscale (dark wood and red velvet chair) restaurant. During happy hour (5 to 8 pm) the classic cocktails, beer and wine are half price. Cocktails and wine are about $8, beer $5.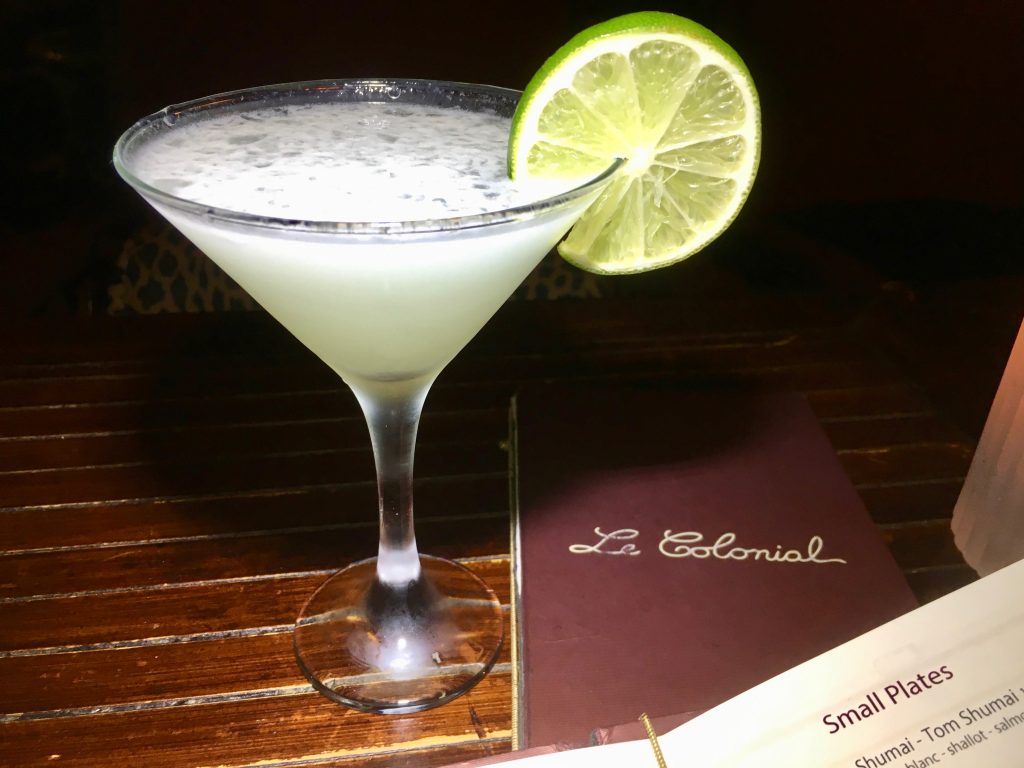 I sampled their "paper tiger" crafted cocktail served up, martini style, made with chili-infused vodka, cardamom syrup and lime. Quite good. When I go back, I will request a tad less sweetness.
Only the drinks are half-price during happy hour. That said, when I return I'll sample their French-Vietnamese cuisine, especially after seeing the yummy-looking apps (baby back ribs, spring rolls, shrimp shumai) that others were enjoying.
Great place to meet for a drink.
Le Colonial
Midtown
149 E 57th St
New York, NY 10022
(212) 752-0808