Having been to Lillie's in my hood, I looked forward to sampling  Lillie's Victorian Establishment in Times Square when the publicist invited me. Like the Union Square area one, the ornate wooden carvings and antiquities  at Lillie's were procured from a ballroom in an 1800′s estate in Northern Ireland, according to their website.
On the hunt for a really good spicy drink, I ordered their Spicy Reposado made with El Destilador Reposado tequila, agave and Hellfire bitters, garnished with a charred poblano pepper ($15). Good, but not at all spicy.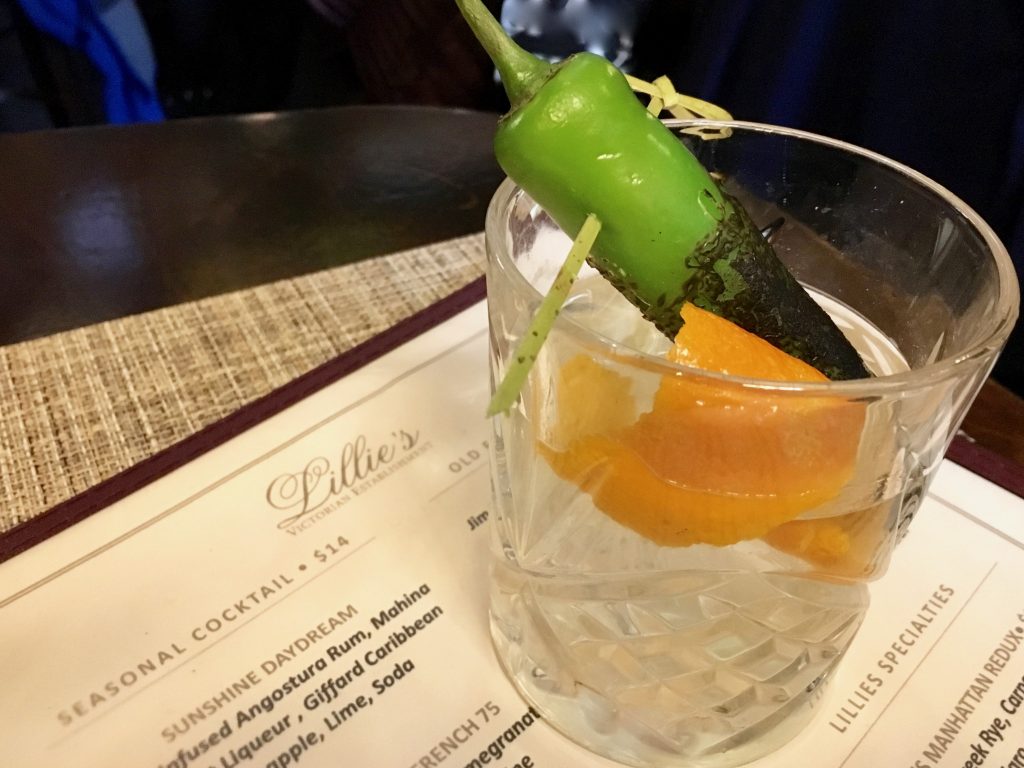 Our server steered us toward the beer battered fish and chips ($22), with two large strips of fried cod along with French fries, tartar sauce and red-cabbage cole slaw. Nicely done.
Also good and perfectly cooked was the pan-seared Chilean salmon, but the "Jerk" seasoning described on the menu was nowhere to be found. That fish came with sautéed kale and a tasty corn puree, which was not "smokey" as the menu described. I'd still recommend.
We also sampled their signature dessert, and Earl Grey crème brûlée ($9) topped with fresh berries. Interesting, yet not as creamy as the regular version.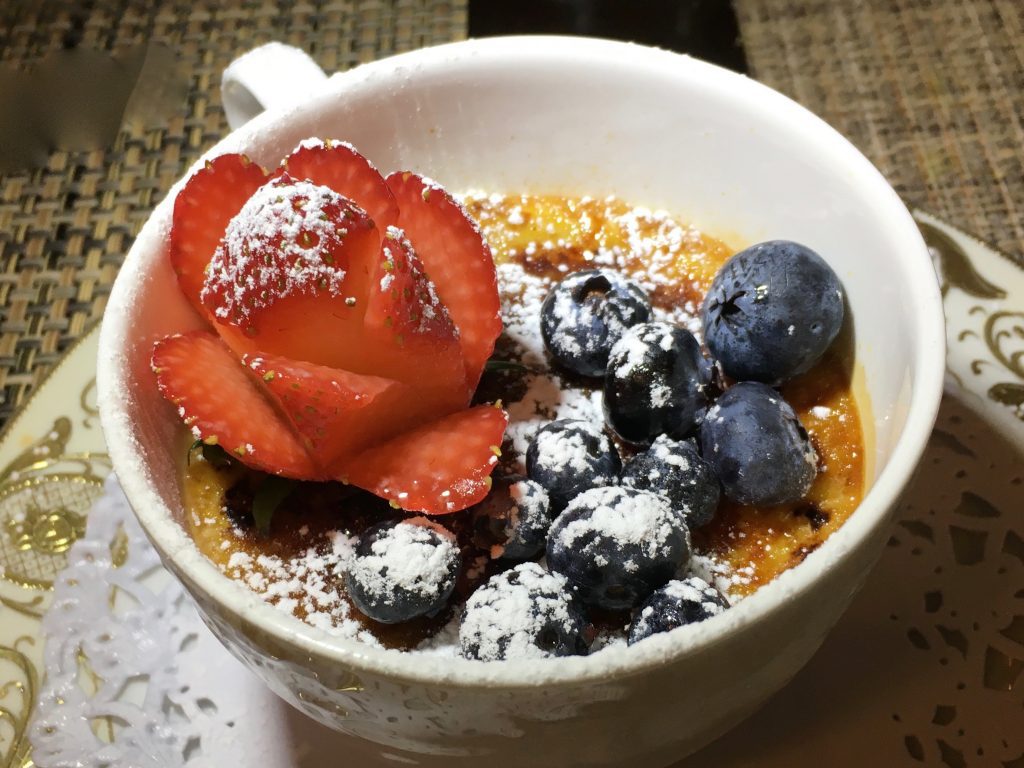 If you're in the theatre district during lunch, don't miss their $14 lunch special for a sandwich, salad or ravioli plus a beer or glass of wine. Quite a good deal!
Lillie's Times Square
249 W 49th St
New York, NY 10019
(212) 957-4530