On one of the past autumn days where al fresco dining was possible, we jumped at the opportunity to still eat lunch outside.
We shared two lunch items from the small menu. I would recommend the one tentacle of tender tasty octopus ($17) with dabs of roasted pepper puree and slices of perfectly cooked purple potatoes. Delicious.
We laughed as we saw the BLT ingredients falling from the thick crusty sliced whole wheat bread. It looked a bit deconstructed.  Once we each picked up (and re-stuffed) our halves, we wouldn't be able to put it down. Was worth every bite.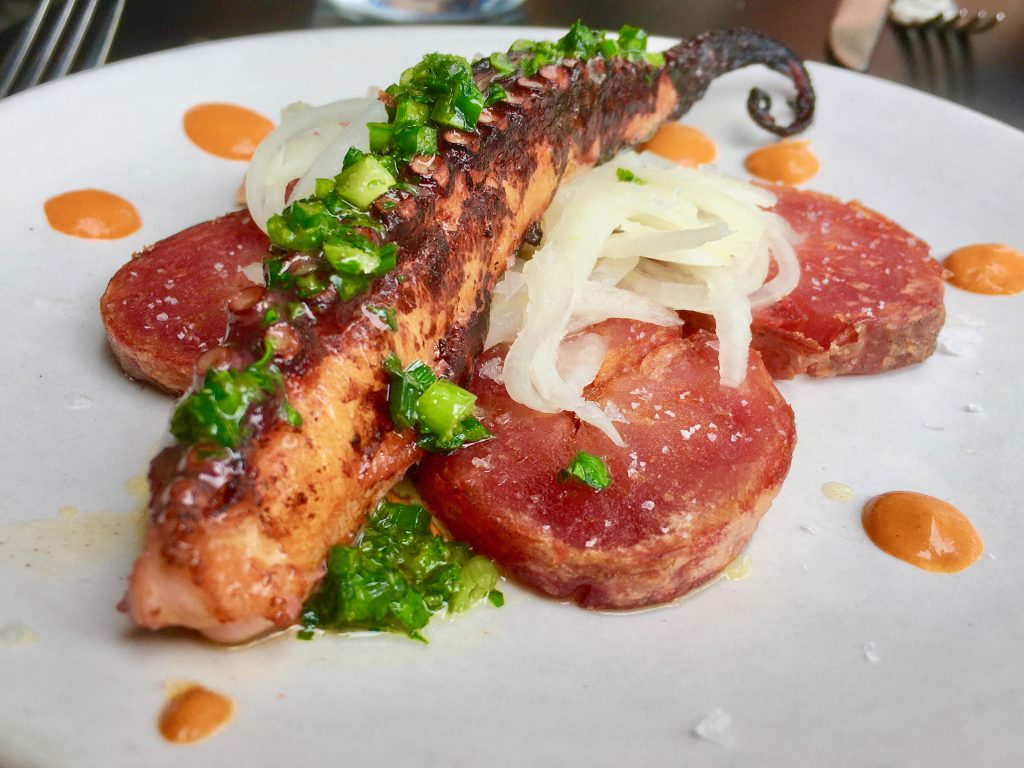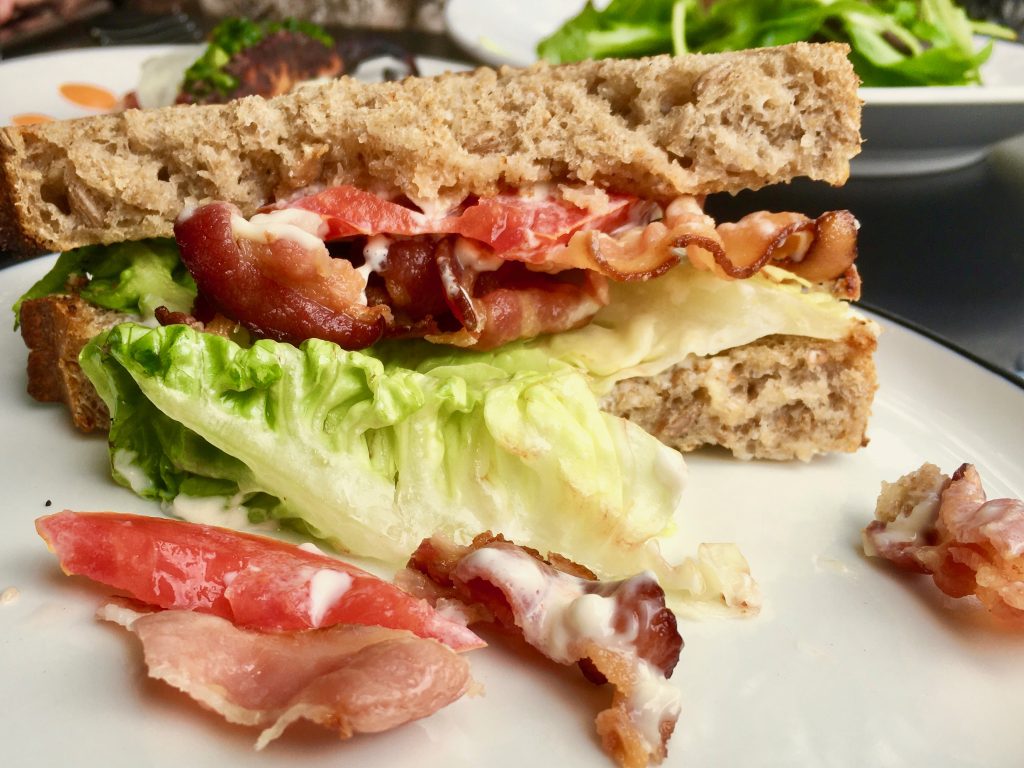 I would highly recommend a stop for lunch.
High Street on Hudson
West Village
637 Hudson Street
New York City, NY 10014
(917) 388-3944