Earlier this year when I was in Paris, I stopped at Les Chouettes in the Marais area as it was recommended by a friend.  The restaurant is quite bright as the main dining area is under a high glass ceiling.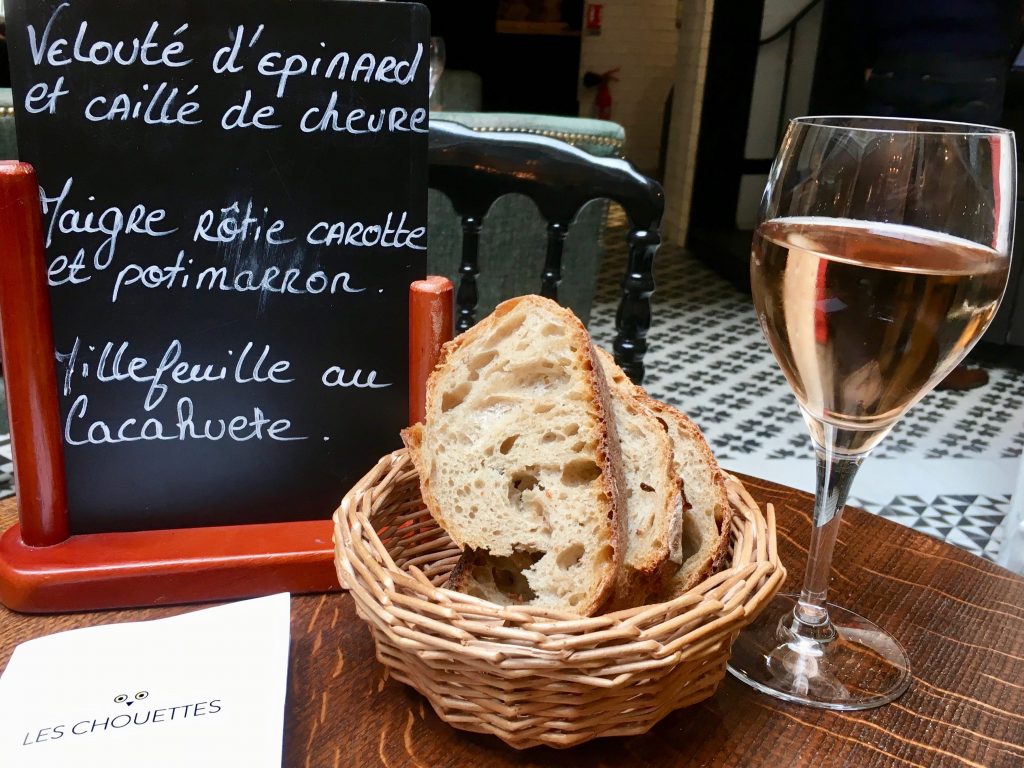 The friendly wait staff is quite helpful and did speak more English than I spoke French. I ordered the reasonably priced menu (24 €) and a glass of rosè (7 €). The waiter places a basket of irresistible fresh bread — the kind with the chewy crust with a slightly sour chewy inside. Although I did my best to resist, I had a couple slices.
My waiter placed a bowl lined with fresh spinach topped with a slice of chevrè in front of me, he then poured over the hot bright green soup for liquid gold (should I say green?) – for the freshest spinach soup I've ever tasted! Worth the visit.
Next came the perfectly grilled fish surrounded by dollops of pureed sweet carrots and slices of grilled pumpkin, one of the seasonal dishes from chef Wilfried Graux.
A meal in Paris worth the visit that doesn't break the bank.