Legasea Seafood Brasserie was bustling the night we dined there as Billy Joel was performing at MSG a couple of blocks away. We weren't heading to the Garden, instead, we were off to The Mitzi E. Newhouse Theatre at Lincoln Center to see Judith Ivy in the very long (2 hours and 40 minutes with two intermissions) The Greater Clements. For a complete review on Theater Pizzazz, click here.
We ate at Legasea as their guests. I started with their eponymous Old Fashioned made with their own single barrel Hudson Bourbon, allspice dram (an allspice-flavored liqueur) and angostura bitters ($20). I'd recommend this yummy drink for Old Fashioned lovers.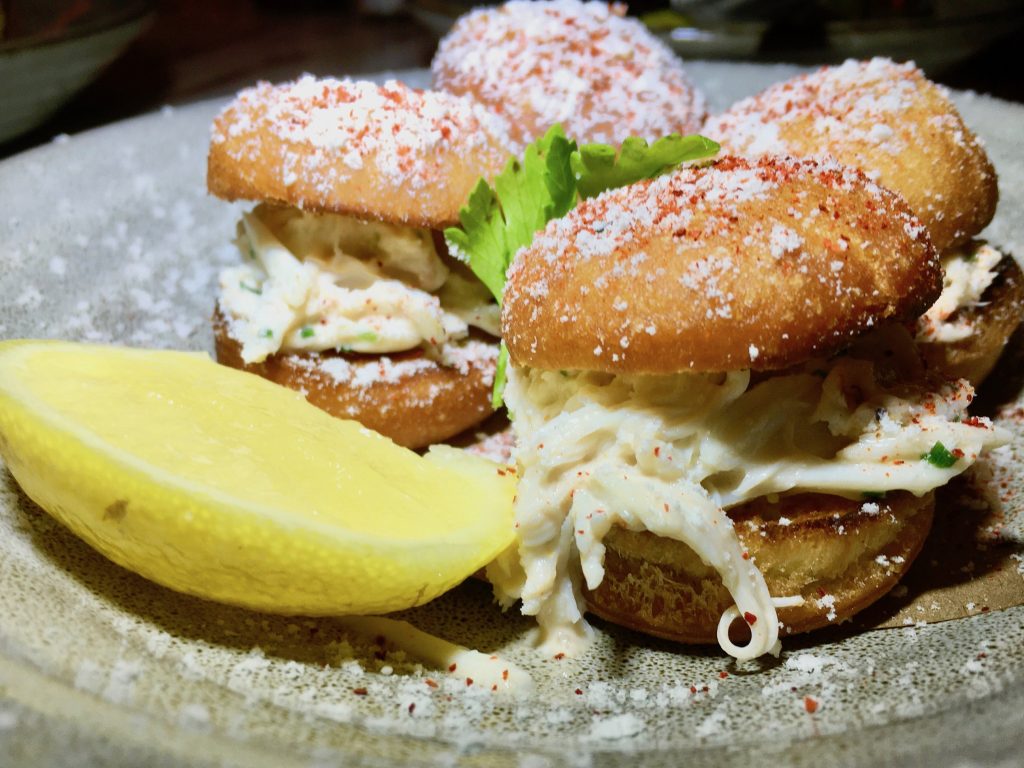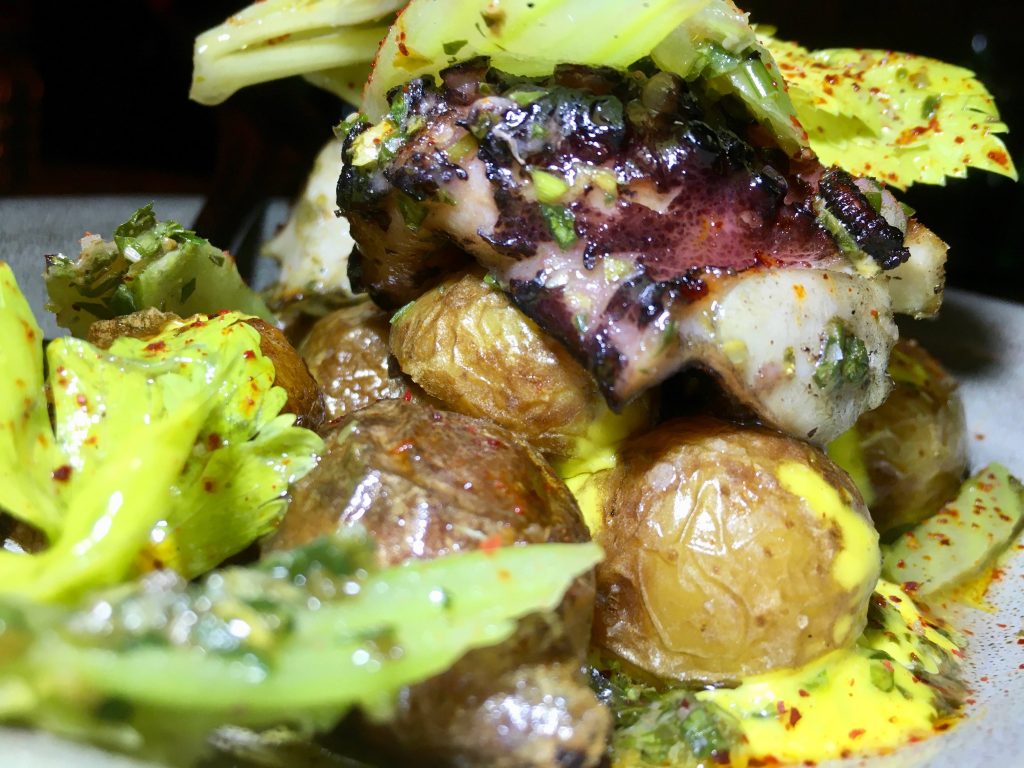 For starters, we shared the unusual beignets filled with crab mixed with a chipotle crème fraîche ($15 for 4) and their tender warm baby octopus ($21) with whole potatoes in a salsa verde. Both were fine.
Although both the crab and the diavola pasta dish described next were supposed to be spicy; neither dish had any heat.
Then we shared the black (squid ink) shell pasta diavola ($31)  purportedly with some lobster (never found any), calamari, shrimp and scallops in a slightly spicy broth ($31) and the blackened Madai snapper ($34). The fish,  which is not a snapper but a sea bream, was served with black rice, pecans and cranberries; a bit of salad.  The shoestring fries($8) are really good, the gunpower broccoli ($10) okay.
That said, I'd still recommend a visit if you're heading to The Garden as it's so close. Also wanted to share that they offer a $48 three-course prixe fixe meal.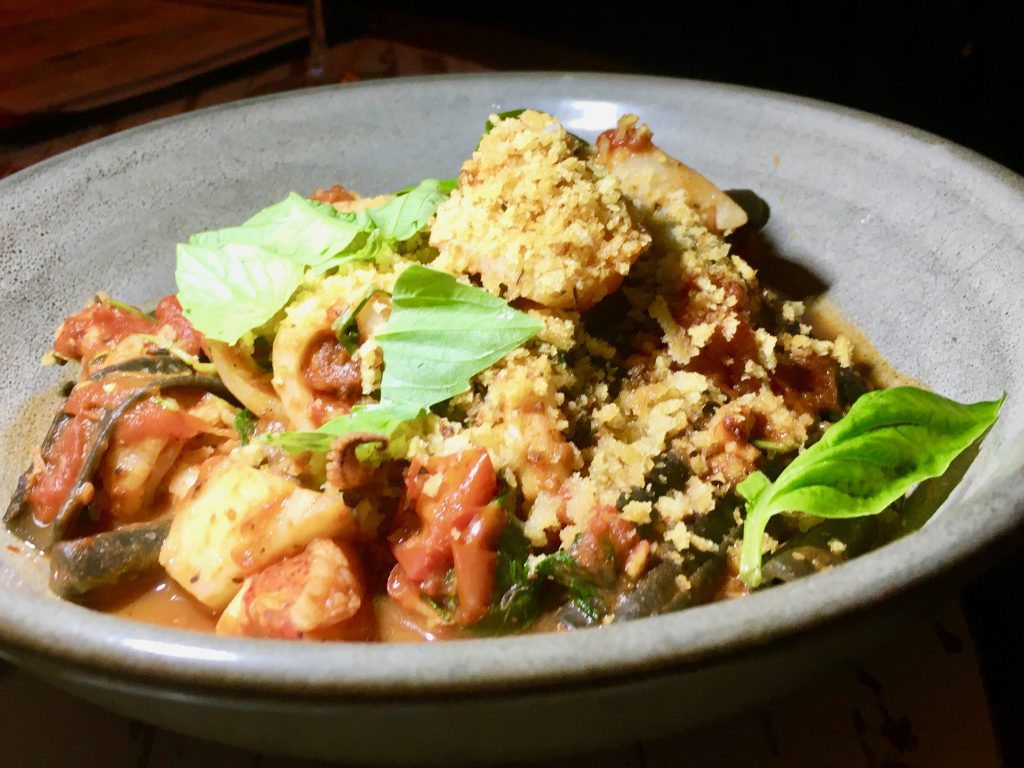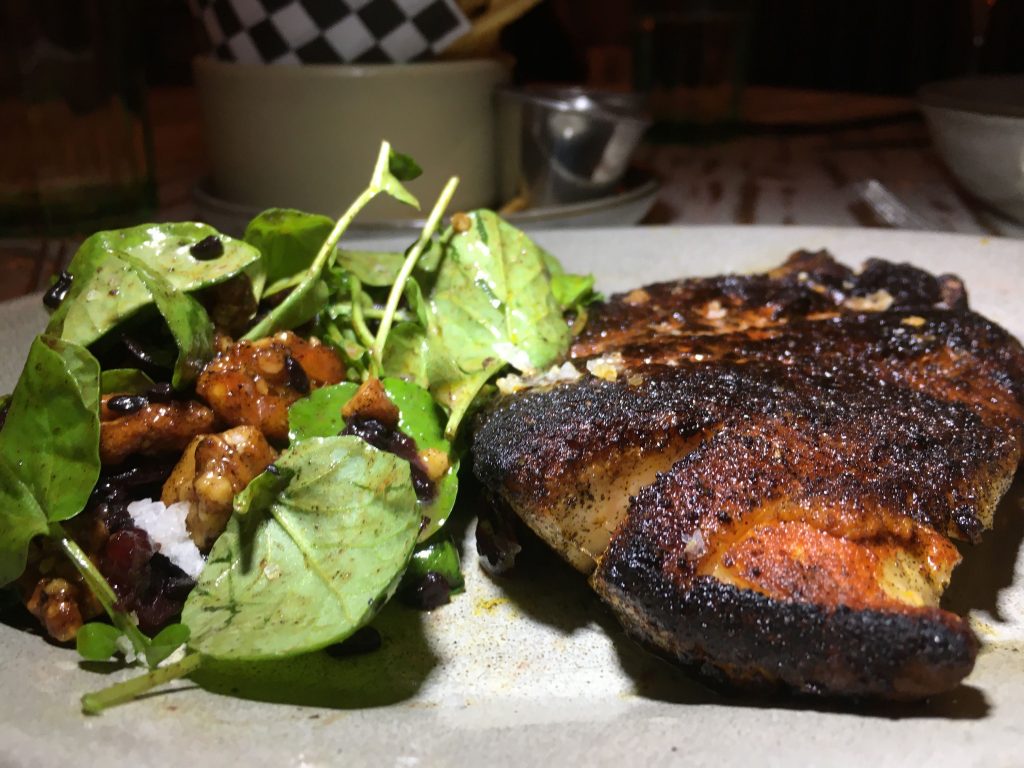 Legasea Seafood Brasserie
Moxy Hotel (A Marriott, near Madison Square Garden)
485 Seventh Ave
New York, NY 10018
(212) 268-1888
http://moxy-hotels.marriott.com/nyc/timessquare/dining/legasea-seafood-brasserie/