Before theatre, we walked way west to 510 West 38th Street to dine at Legacy Records, run by Delicious Hospitality the company behind Charlie Bird and Pasquale Jones. I suggest Pasquale Jones over Charlie Bird.
At Legacy Records, I tried the Pac Man (basically a Manhattan) made with Sazerac 6-year Rye, Cocchi Americano Rosa and Baines Pacharan de Aranon ($18). We ordered their warm crusty bread that came with sprouted seed bread, cultured butter, salt and rosemary lardo ($8) to nibble while we perused the menu. Be careful about eating too much bread, as it's that good that you want to.
From what I hear, the crudo is what to have, but I don't indulge in raw fish. What we did order to start was one of their pastas. The cavatelli verde worked flavorwise of the sausage ragu with fresh mint; sadly the pasta was tough ($26). I wouldn't recommend.
What I would highly recommend is the lacquered duck ($90), described by Pete Wells (NY Times) as the "breakout star for the restaurant: a duck breast, its skin rubbed with pepper, chiles, honey and fennel and then roasted until it has a deep, crusty bark that a Texas pitmaster would be proud of."  Yes, that deliciously exquisite.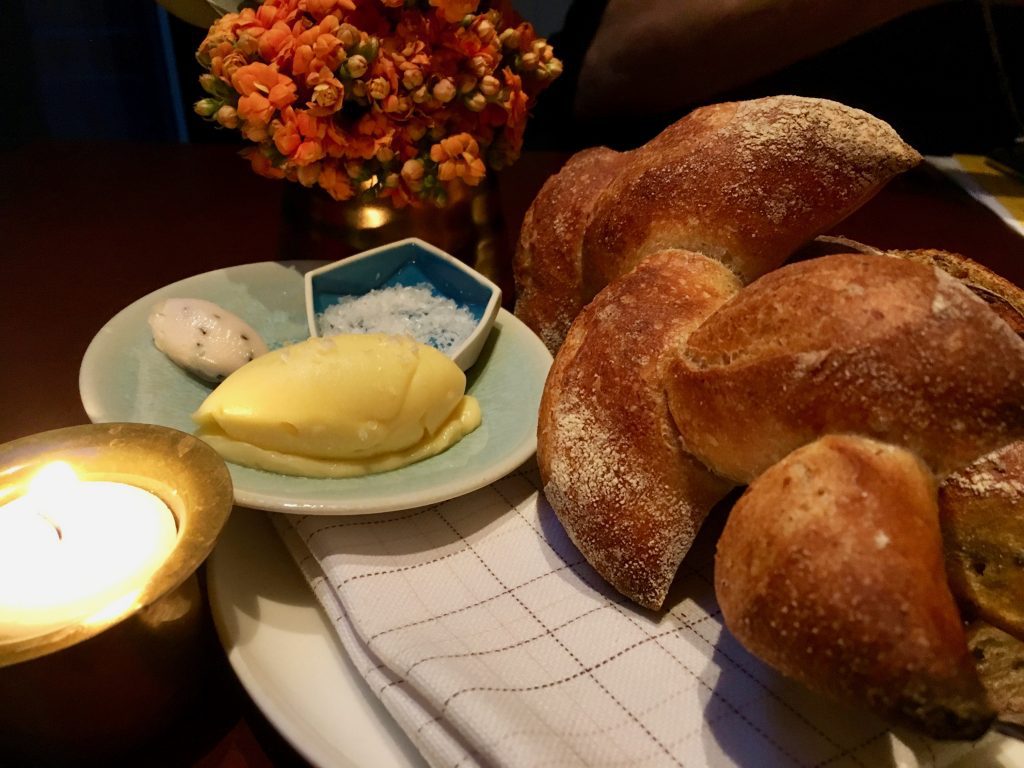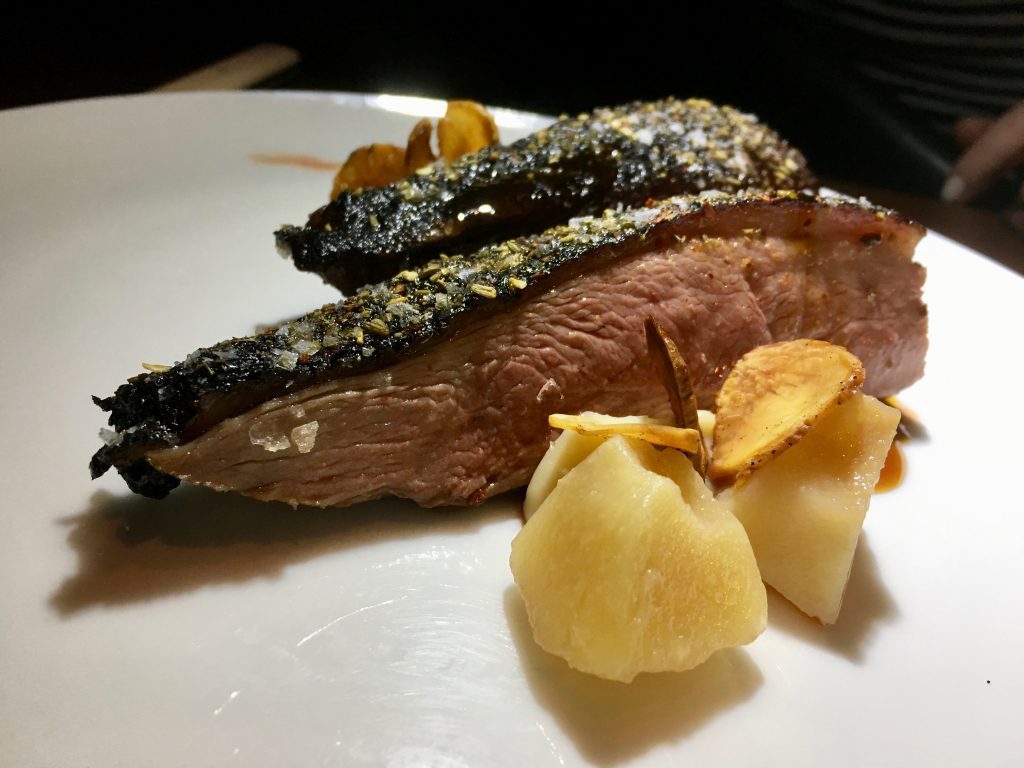 Ninety dollars sound like a lot but the prices, like the ones at Pasquale Jones but not Charlie Bird, include service making the dish more reasonable. It's seriously worth the trip if you can get a reservation at this luxury Mediterranean restaurant far west in the city.
Although it's been around a long time, I hadn't yet seen The Play That Went Wrong (for a complete review, click here). Pure slapstick, if you like that sort of thing, from the other side of the pond. We sat through the first act, laughed a lot, so appreciated their British comedic expertise and — hate to admit as I almost never do — left at intermission.
Legacy Records
517 W 38th St
New York, NY 10018
www.legacyrecordsnyc.com