Vice President, Corporate Communications & National Events, Southern Wine & Spirits of America, Inc. Founder & Director, Food Network South Beach and New York City Wine & Food Festivals
You might not be familiar with Lee Brian Schrager's name, but I'll bet you've heard about the festivals he created. He's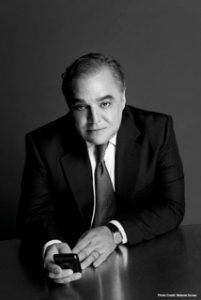 responsible for both the South Beach Wine & Food Festival and Food Network New York City Wine & Food Festival (held yearly in February and October, respectively).
He's also a cookbook author, recently announcing the publication of his second cookbook Fried & True: More Than 50 Recipes for America's Best Fried Chicken and Sides (Clarkson Potter).  We asked Lee to respond to our Guest Foodie questions. His responses follow:
Which food product or gadget would you never give up? My favorite kitchen tool is a mandolin that my parents gave me for my 18th birthday, when I was a student at CIA – so we've been together over 30 years! I still love using it when I cook.
My favorite ingredient is fresh garlic. I give almost everything I cook an Italian twist by adding fresh garlic.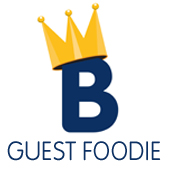 What do you like to serve when you entertain? When entertaining in Miami I really like to serve stone crabs and rose, and when I'm in the Hamptons each August its usually Pat LaFrieda steaks and rose. Dessert is typically my go-to favorite – chef Michelle Bernstein's chocolate bread pudding that I've been making for as long as I can remember.
Describe your "last meal?" It would probably be a platter of my favorite things – a great burger, fried chicken, some great barbecue.
What food is your secret guilty pleasure? I don't think it's a secret anymore, now that Fried & True is out!
What is your go-to neighborhood restaurant? There are so many new spots in my neighborhood – it's really hard to single out just one! If you follow me on Twitter, I'm a well-known fan of Buena Vista Deli (4590 NE 2nd Ave, Miami), Michy's (6927 Biscayne Blvd, Miami), Mandolin (4312 NE 2nd Ave, Miami), NiDo Café (7295 Biscayne Blvd, Miami), and SUGARCANE (3252 NE 1st Ave, Miami).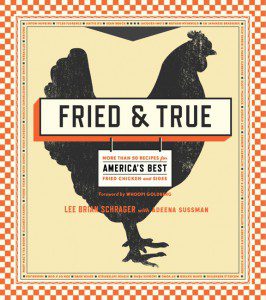 What is one food product most people don't know about, but should? It's actually something everyone knows about, but is under-utilized – there's a great recipe in Fried & True from Mary Mac's Tea Room in Atlanta for tomato pie. They use a crust made of Ritz crackers and it's truly become one of my favorite recipes. The Ritz crackers give it this incredible buttery crunch that is now something I crave!
Describe your worst kitchen disaster and how (if possible) you saved it: I was working for Glorious Food (premier catering company in NYC) and we were catering an apres opera supper for a fancy Park Avenue couple – it was the dead of winter and very icy outside. The entrée was a cassoulet that I was assigned to prepare and it came out perfectly. Around 10pm we were leaving the commissary with all of the food and another chef and I were carrying this huge pan of cassoulet to the truck and we slipped and fell – of course, spilling the cassoulet all over the icy sidewalk. With less than an hour to go before the elegant guests arrived, we literally scooped up the evening's dinner from the sidewalk and back into the pan . . . added some bread crumbs on top, browned off the dish again, and started back on our way. I'll never forget watching the likes of Henry Kissinger, Mike Wallace and Lee Radziwill enjoy my first ever cassoulet a la sidewalk! The best part is that they all raved about it as the best ever.
Who was your most influential mentor? Certainly my parents – who let me create my own path in life. Also, I worked for Christopher Idone during my externship from CIA and he was a great career mentor for me.
What's your next goal? Next project is a cookbook dedicated to breakfast foods – Morning Glory.
– bonnie