On our first drive to the beaches in the St. Tropez (France) area we ended up L'Eden Plage, at the beach at Ramatuelle.
My friend ordered the scallops Saint Jacques (36 €); the flavor was fine but the scallops were neither seared well or cooked through, resulting in a lackluster dish.
My selections were much better, including a fresh green salad (6 €) lightly dressed garnished with cheese pieces and a creamy risotto (31€) with lots of truffles in and around the rim. We washing that down with a glass of vin au verre rosè (8 €).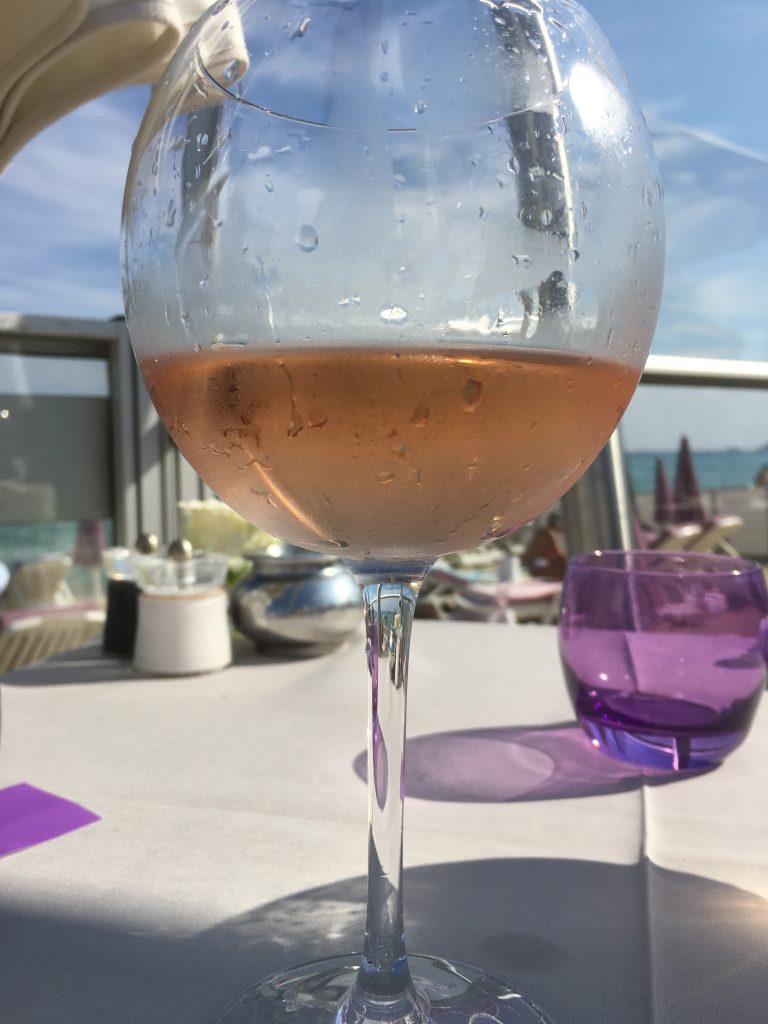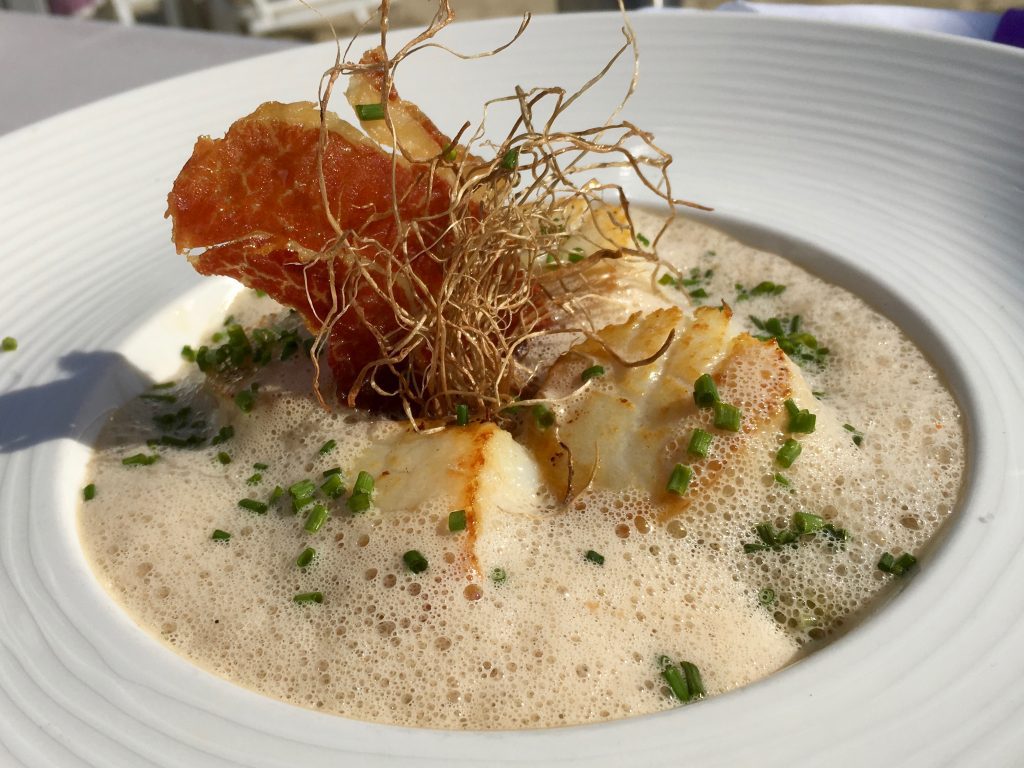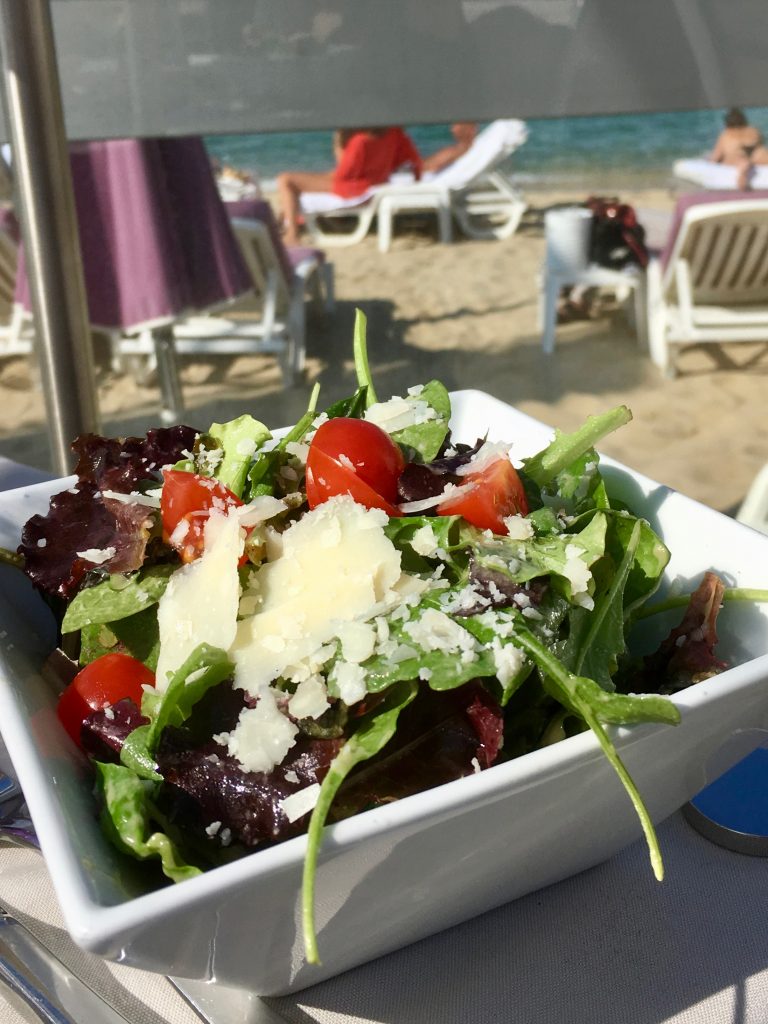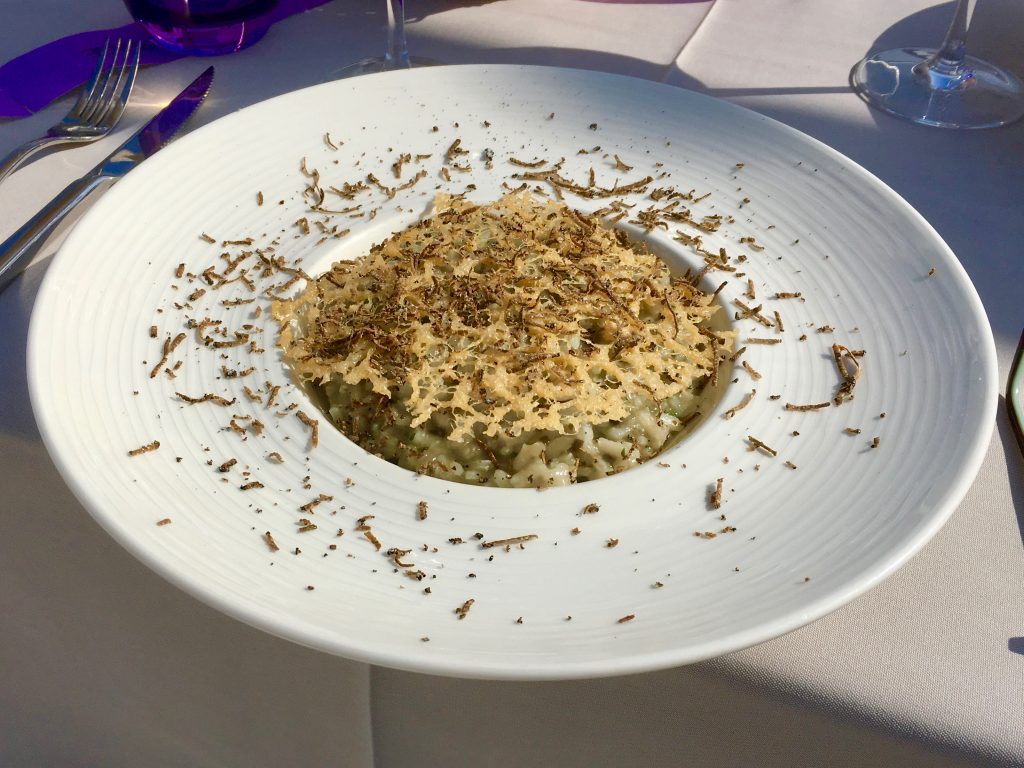 L'Eden Plage
Boulevard Des Tamaris
83350 Ramatuelle
France
412 047 094 00013