I was invited to meet some out-of-town friends at Lattanzi before theatre. It's is one of those theatre-row restaurants, close to the performance with mediocre food served elegantly.
I do recommend the fried Jewish-style artichokes($18), a serving of three large tender ones in garlicky oil, but not the veal. One of us had the scaloppine piccata style and two of us, Marsala. Mine was overcooked, both the veal, potatoes and veggies with the sauce a bit gloppy.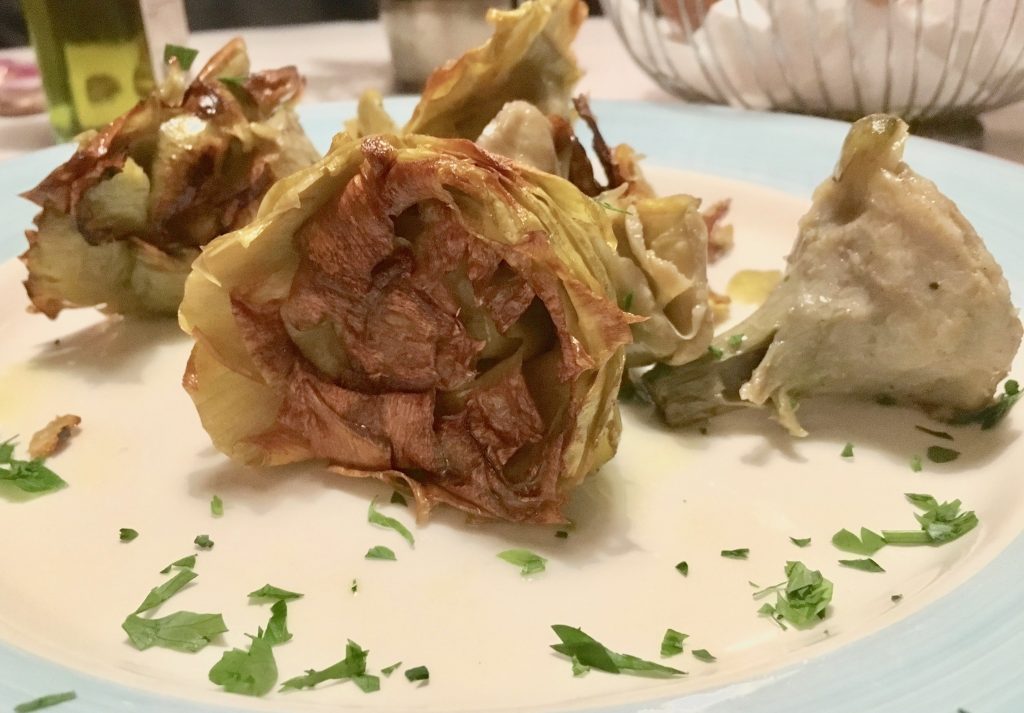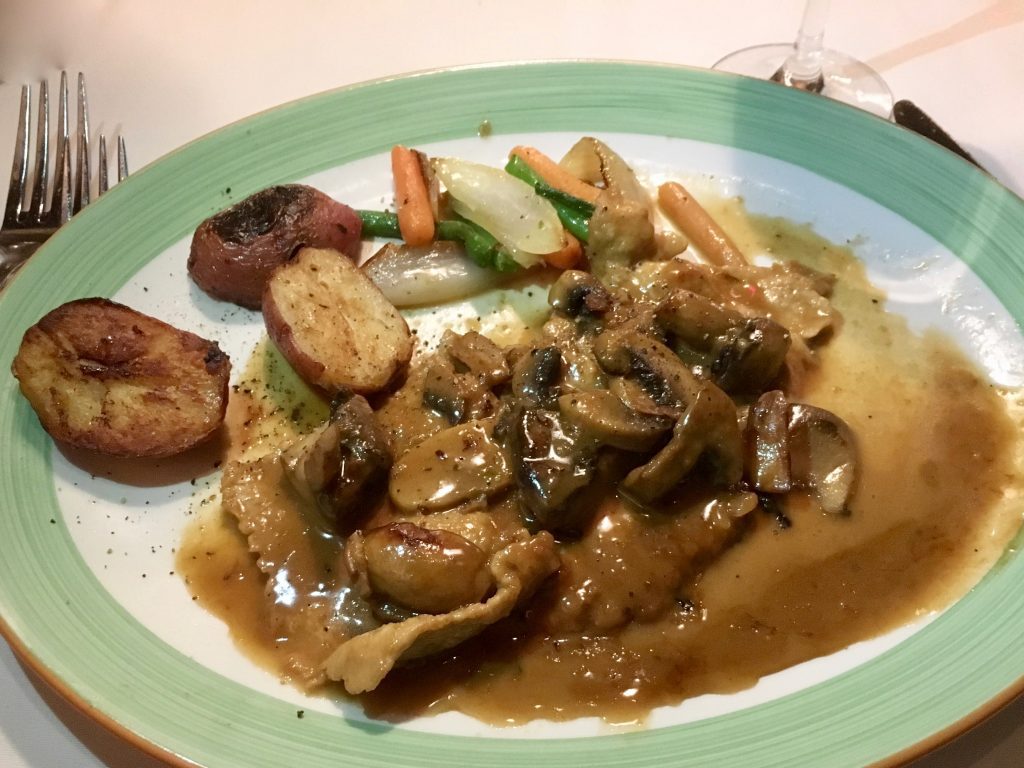 Be More Chill, is a show that's become a teenage cult, replete with screaming teens and young 20s. Although it was a bit too noisy for me, I'm glad I saw it.  For a complete review, click here.
As for the food, only go to Lattanzi if you need to be really close to the theatre.
Lattanzi
Theatre District
361 West 46th Street
New York, NY 10036
(212) 315-0980