After our first day soaking in as much of the city as we could, we ended up at Lamparilla,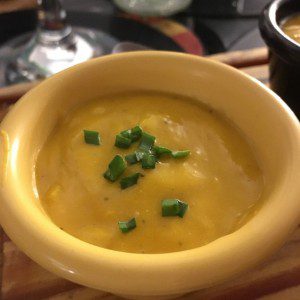 a fairly new small, funky-decorated paladar in Old Havana. We were seated on the second floor teeny balcony overlooking the open dining area below with a ceiling so low our waiter needed to stoop over whenever he came upstairs. Whimsically, our table was topped with old records, the walls with '50s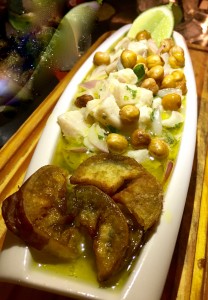 memorabilia and other vintage goods.
The delicious squash soup amuse surprised us all with its well-seasoned butternut flavor. Also tasty are the light crispy chicken croquettes ($3) served in a little basket and the ceviche ($4) served with plantain and topped with crispy garbanzo beans. Those were the best of what we sampled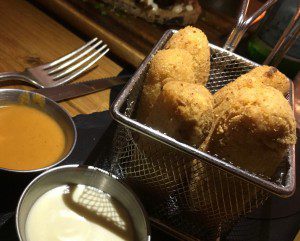 from this unusual and much more extensive menu than I expected to find in Cuba.
Everything was attractively served – grilled lobster ($14) on pieces of slate and dessert in a mason jar topped with a cookie ($4.50). The bill arrived in an old tin box.  You will be able to eat a multi-course meal at Lamparilla without spending a king's ransom.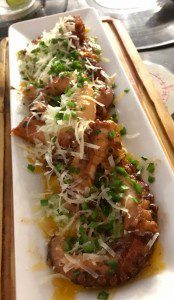 – bonnie
BonnieBOTB
Follow @BonnieBOTB

Lamparilla
No. 361 entre Aguacate y Villegas,
La Habana Vieja,
Havana, Cuba
Phone: +53 5 2895324
Save