One friend and I stopped by La Piazza for a glass of wine after a board meeting. We befriended an adorable server, who when he learned we were heading to Italy, asked if we could take him with us.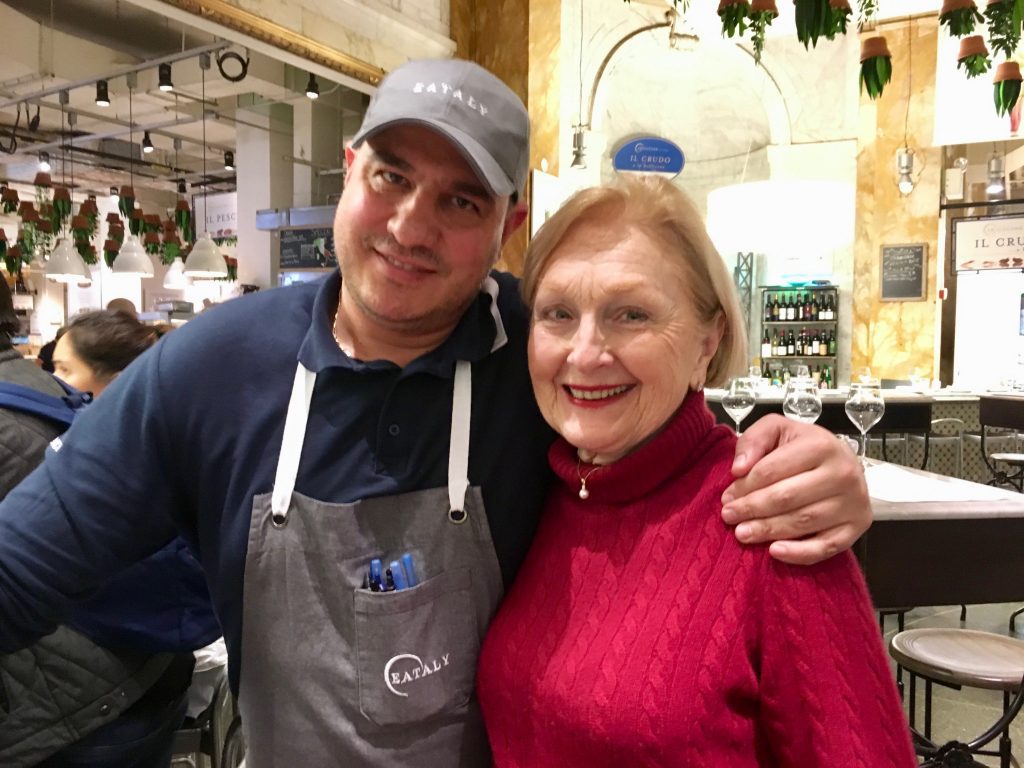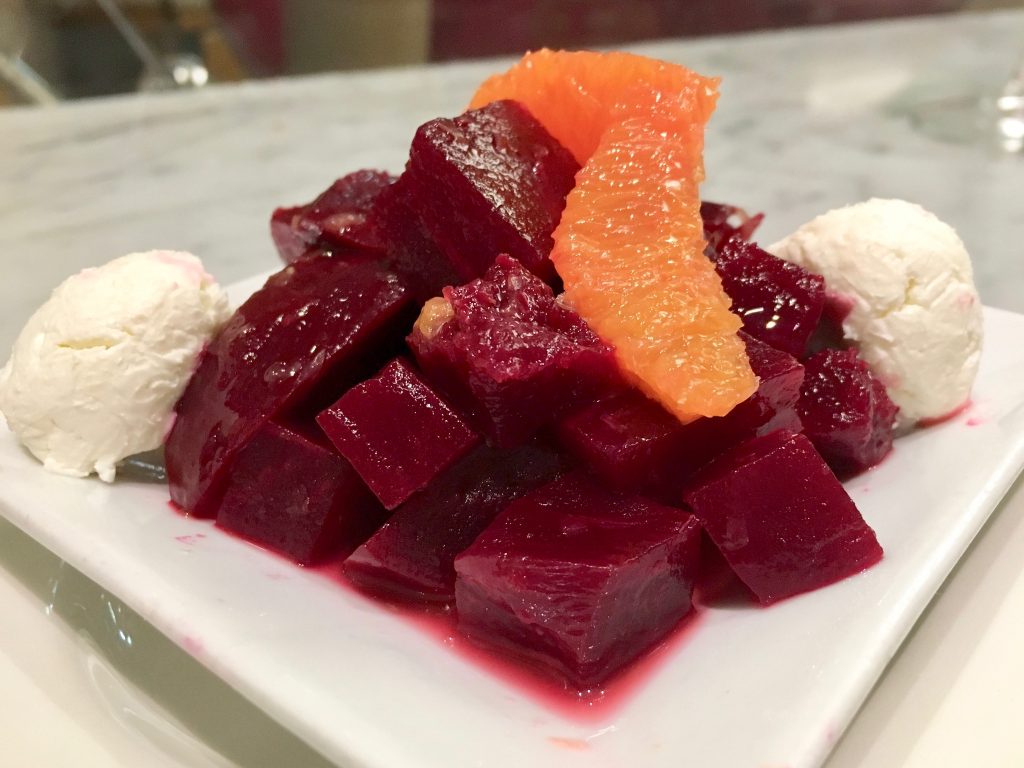 While sipping a glass of the 2016 Nicolis Angelo Valpolicella Classico, Veneto ($14), Italy, we ordered their barbabietole e arancia ($8), a combo of roasted beets, oranges, goat cheese and EVOO — a tasty dish that needed salt.
Our friendly server came by with their wonderful crusty bread, some grassy award-winning EVOO to try and a grinder to add some fresh salt to our serving.
Wondering how can we fit him into one of our suitcases.
La Piazza at Eataly
Gramercy-Flatiron
200 5th Avenue,
New York, NY, NY 10010
(212) 229-2560