The Parisian wine bar — La Compagnie des Vins Surnaturels — recently opened in Ne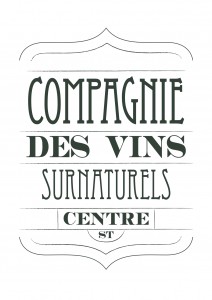 w York City at 249 Centre Street. It features nearly 600 wines from around the world, with several offered via enomatic machine, and dozens of others available by the glass.
Sommelier Fabien Suquet (formerly of the three Michelin Star-awarded Auberge Du Vieux Puits) has compiled a wine list from his favorite producers around the world. Nearly 70 percent of the list is French with venerable bottles from Bordeaux, Burgundy, and Chablis. There's also wines from small growers from Lebanon, Israel, Greece, Hungary, and Brazil.
A menu of small plates from chefs Armand Arnal (of the Michelin Star-awarded La Chassagnette in Arles, France) and Tibor Kogler (Telepan, MP Taverna, North Plank Road Tavern) complements the wine. Those include marinated seabream with orange citrus; beef tartare with tomato confit and savora mustard; braised octopus with pickled pearl onions and pink peppercorn; and toad in a hole with truffle butter, mushrooms and cured ham.
La Compagnie des Vins Surnaturels will be open from 5:00 pm until 1:00 am Sunday through Wednesday and from 5:00 pm until 2:00 am Thursday through Saturday.
– guest contributor