Now that the warm weather is here, we often look for alfresco place to dine.  I'd like to recommend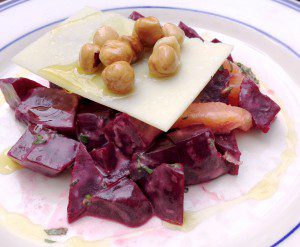 the Maritime Hotel in Chelsea — La Bottega — for lunch.
The food's tasty and quite reasonably priced. We tried the substantial beet salad with lots of beet chunks, garnished with orange supremes, hazelnuts and a thin sheet of parmigiano ($9) — all lightly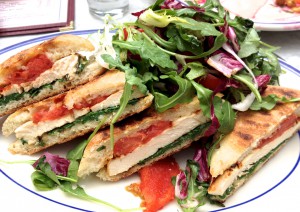 dressed. Also shared their  huge, modestly priced grilled chicken, arugula, tomato and aioli panini ($10), with four grilled quarters and an arugula salad.
I do recommend La Bottega for a reasonably priced, tasty lunch on a terrace.
– bonnie
La Bottega
Chelsea
The Maritime Hotel
88 9th Avenue (between 16th and 17th Streets)
New York, NY 10011
(212) 243-8400 x1