I tripped across KungFu Kitchen looking for a budget-minded convenient place to meet my friend's new beau (who we adored). We had come from a member-hours visit to the Joan Miró exhibit at MoMA, meaning we saw it without the crowds.
This Shanghainese restaurant claims that it had been voted New York's best hand-pulled noodles and steamed buns, although I couldn't locate the source of that online. (Let me know if you do!) We tried both.
Their crab and pork handmade "Xiao Long Bao" steamed soup dumplings were good ($9.95/6), but not as good as I have had elsewhere. Better were the pan-fried chicken dumplings ($9.95/6) that take 20 minutes.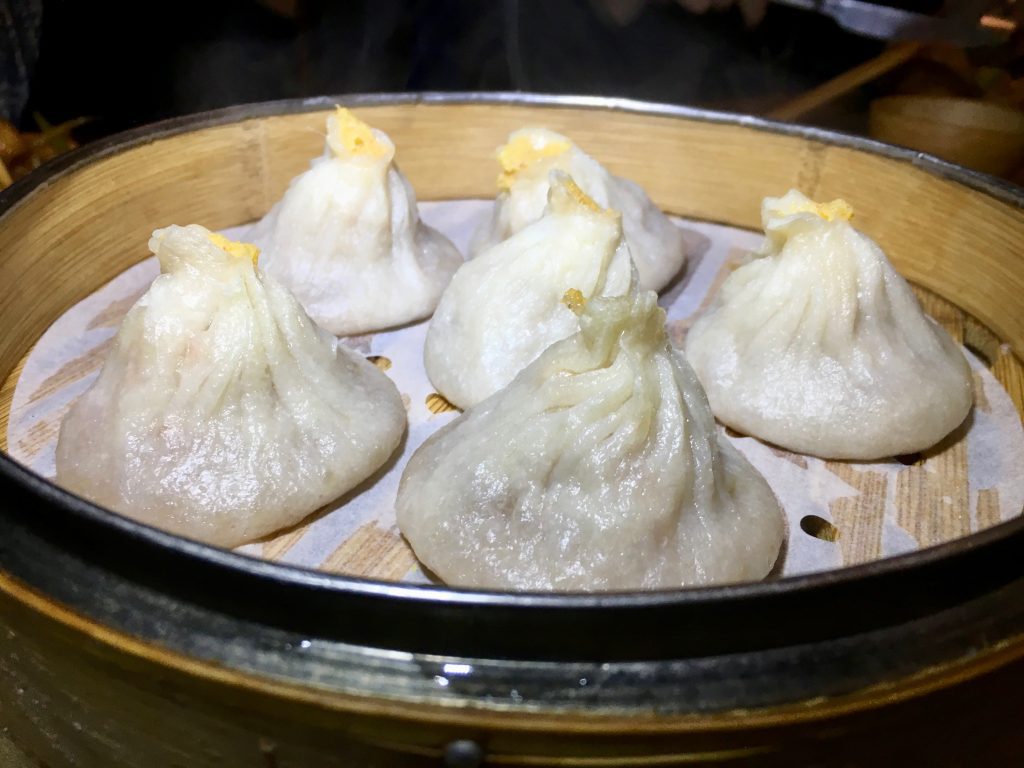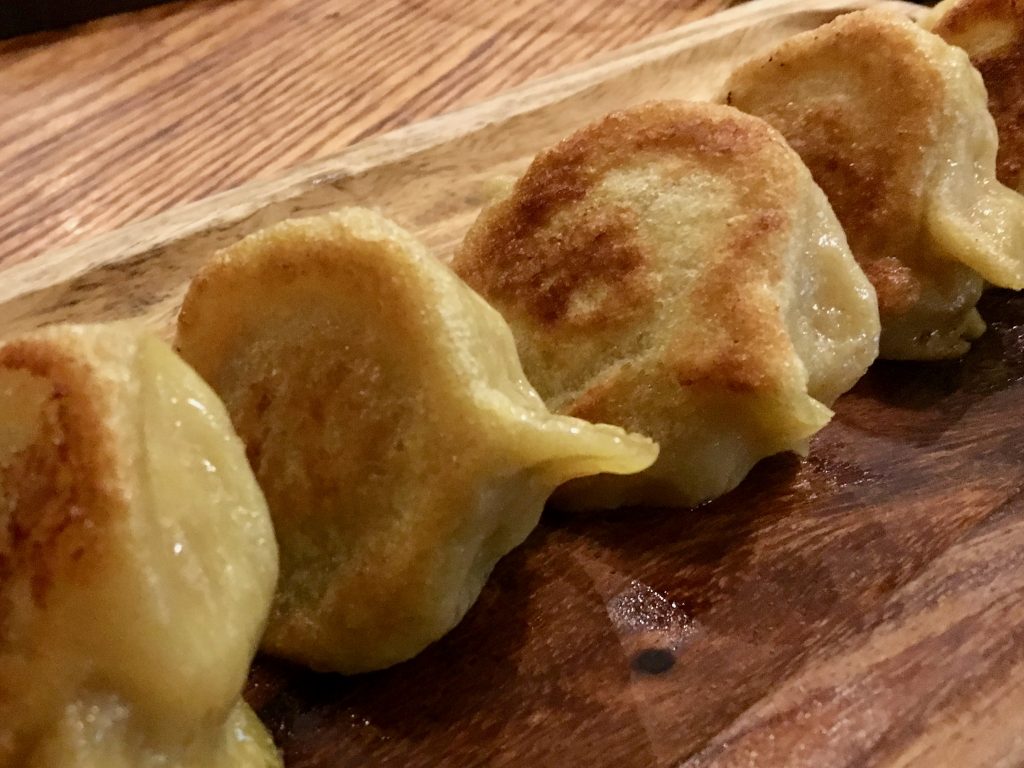 Looking over the menu, we noticed the four dishes that had been mentioned as Michelin's Bib Gourmand 2018 and 2017, meaning they were a good value. The write-ups in both editions mentioned the chains pan-fried Peking duck bundles (Flavorful, but needed more duck! $9.25 for two.), steamed buns full of mushrooms and bok choy (Skip these doughy bland balls, $7.95 for two.) and the crispy scallion pancakes stuffed with hoisin-seasoned sliced beef (Not to be missed! $8.94 for four pieces).
What also is not to be missed are their hand-cut "Dao Xiao" noodles. We ordered the stir-fried shrimp ($14.95) with veggies version that was enough for the four of us and our favorite dish. Be sure to check out the inspiring video of the hand-made-noodle process that projects on the back wall while you're eating.
I would recommend KungFu Kitchen for the noodles and the scallion pancake as a good cheap-eats place before theatre. It's quite popular. They don't take reservations, so be prepared to wait, or go early. But do go.
KungFu Kitchen
Hell's Kitchen
811 Eighth Avenue
New York, NY — 10019
917 388-2555
www.kfdelicacy.com