I've been on a Korean restaurant kick, so enjoying the many ones our city offers. The Woo in SoHo was my latest stop.
The Asian-style restaurant offers a smokeless barbecue grill in the center of each table.  That's where — if you desire — you cook your dinner.
We began with some stir-fried glass noodles with mushrooms and other veggies in a tasty soy-sesame sauce (Jap Chae, $16).  I'd recommend as I would their Dae Ji Kalbi ($26), five meaty finger-lickin' slow-roasted ribs in a sweet and spicy soy chili BBQ sauce.
Do not miss the Korean barbecue! There's a long list of meats and seafood that you can choose to cook. The mildly spiced lamb, soaking in their signature soy, sesame and garlic sauce, arrived at the table raw, waiting to be cooked. Our waiter first instructed us to season the grill with thick sweet onion and then to use the tongs to add and turn the meat.
With the BBQ, you also get a salad in their signature spicy dressing (I could have eaten another bowlful) and some lettuce to wrap the meat. Or not. I tried the meat right off the grill without the greens, with the lettuce and then accompanied by the kimchi. So good each way.
I can't wait to return to sample more of the menu anytime! Yes, that good.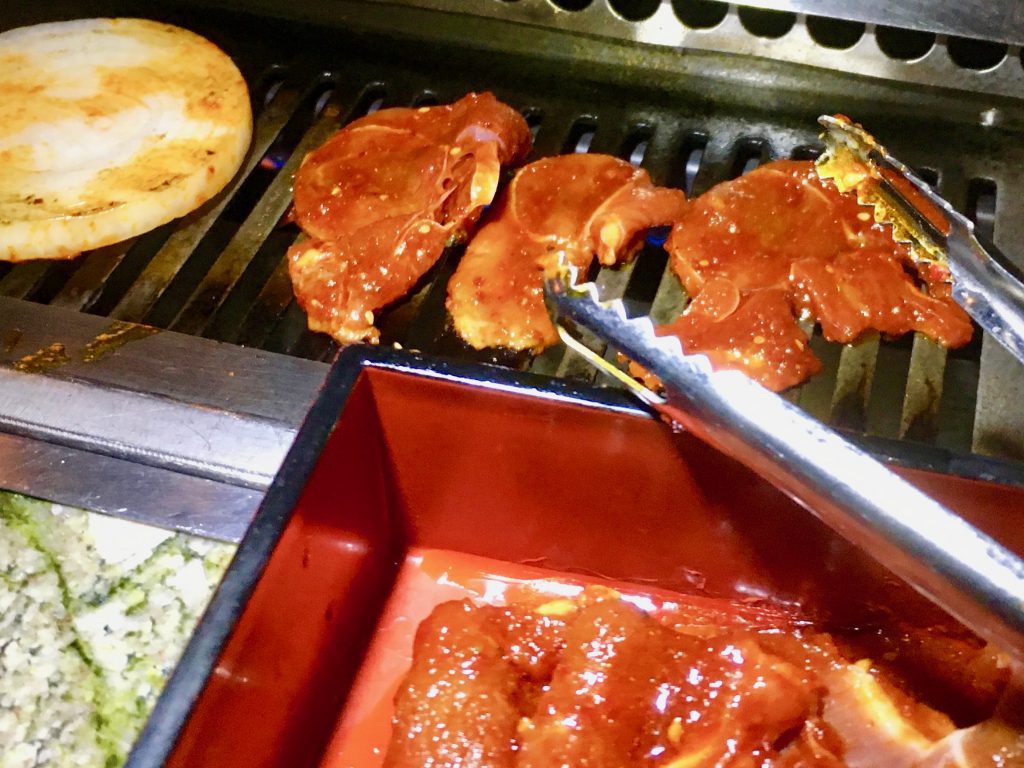 The Woo
SoHo
206 Spring Street
New York, NY 10012
212-925-2364