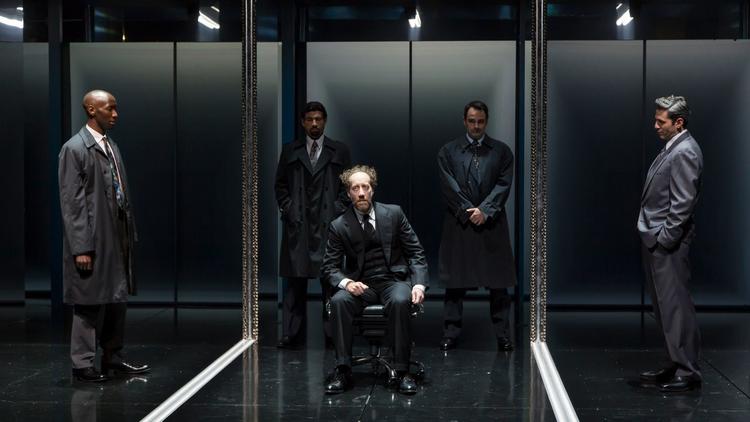 "This is a story of kings, or what passes for kings these days…"
So goes the opening line of Junk, Ayad Akhtar's riveting morality tale of money and greed and American values in the 1980s.
And who might these royals be, you ask? Why, none other than kings of finance, of course.
It's a troubling sign to see so many of these questionable kings on stage and screen today (not to mention in the White House).  Madoff and his family have shown up in a number of recent plays and films (Richard Dreyfuss and Robert De Niro both have played him).   You'll find Rupert Murdoch (played by Bertie Carvel) today on the London stage in James Graham's Ink. As for fictitious versions, who can forget ruthless financiers like Michael Douglas's "Gordon Gekko" in Wall Street, or Jeremy Irons's "John Tuld" in Margin Call?
And now it's the turn of Michael Milken, the convicted "Junk bond …
From Theater Pizzazz review by Carol Rocamora. Click here for the complete review.