My two sons — Bryan and Eric — know how famous Joanne Lamb Hayes is for her gingerbread houses. When they were
quite young, this dear friend — and cookbook co-author — orchestrated a workshop for one of each of their birthday parties. Their friends still talk about it.
Joanne teaches these "Gingerbread House Workshops for Children" annually during the holiday season at the James Beard House and has for 22 years. At the class, the children go from dough to a completely constructed, frosted, decorated, candy-covered and cellophane-wrapped gingerbread house ready to travel in just 3 hours. This year she will be teaching her workshop twice on Saturday, December 5; once from 10 am to 1 pm and again from 2 pm to 5pm.
Joanne — who holds a  Ph.D from New York University's Department of Nutrition, Food Studies, and Public Health  —  developed, wrote and tested recipes for national magazines for many years, including her fourteen years as food editor of Country Living magazine.
In addition to co-authoring six cookbooks with me, she's penned many others including Grandma's Wartime Baking Book: World War II and the Way We Baked, Grandma's Wartime Kitchen: World War II and the Way We Cooked, and Recipes from America's Small Farms: Fresh Ideas for the Season's Bounty.
– bonnie
BonnieBOTB
Follow @BonnieBOTB
Which food product or gadget would you never give up? I have five different sizes of strainers and use at least one for something every time I come into the kitchen. From draining pasta, rice, and vegetables, saving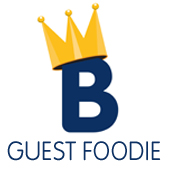 lumpy sauces, pureeing without getting out the blender or processor, sifting ingredients without finding the sifter, and making coffee when I run out of K cups, to draining yogurt cheese and homemade ricotta and making chocolate-clay grass to go around a gingerbread house I count on a strainer to do it perfectly.
What do you like to serve when you entertain? My favorite things to serve are dishes such as Beef Bourguignonne or Short Ribs that are finished and ready to pull out of the oven at serving time. These days I always also make a fish or chicken dish and sometimes a vegetarian entrée accompanied by lots of vegetables so there is something that everyone will like. I like to put homemade rolls into the oven just before visitors arrive so the aroma of fresh bread baking fills the house as guests are having their first drink. I love to make desserts and used to make an assortment of rich ones but lately have been making something simple and fruity.
If you got to choose what you ate…describe your "last meal?" Nero d'Avola and French fries with both salt and pepper on a beach.
What food is your secret guilty pleasure? Grandma Utz's Handcooked potato chips, still fried in lard. They are made just down the street from the home my Mother lived in for many years and you can always smell which flavor of chips they are making. All good, but Grandma Utz's is my favorite.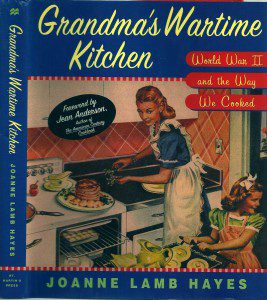 What is your go-to neighborhood restaurant? I have been going to Frank's Trattoria for many years. Tucked behind their pizza shop, the dining room could almost be missed but worth discovering. The food is consistently good and the atmosphere welcoming. For special occasions, I like to go to Riverpark. Always elegant and with a great view of the East River and the organic container farm where they grow many of the vegetables for the restaurant, it offers a creative and satisfying menu and perfect service.
What is one food product most people don't know about, but should? Hominy: I'm sure everyone has heard of hominy but I can't understand why it isn't used more and doesn't appear on more restaurant menus. It can be used any way that pasta and rice are used yet adds the flavor of corn to the dish. If you use canned, it meets the need for a quick, comforting carb and if you use the dried product, it can be cooked ahead and frozen, then stirred into soups, stir-fries, and stews for a quick finish. Dried hominy cooks perfectly in a crockpot in 3 to 4 hours but doesn't seem to suffer from longer cooking. My mother used to cook it in a small crockpot overnight and serve it with bacon or sausage for a special breakfast the next morning.
Describe your worst kitchen disaster and how (if possible) you saved it: I used to like to flame things, any meat dish and lots of desserts. One evening as I set a platter of flaming duck breasts on the table the sauce splashed over the rim of the platter and set the tablecloth on fire. Fortunately one of the guests was able to put it out with a napkin but reminded me of the experience for many years.
Who was your most influential mentor? My parents were certainly an important influence in my early life. They were both very interested in food; it was often the subject of conversation and we would drive long distances to try different restaurants. My mother was a very good cook but preferred to cook for a crowd of guests rather than dinner every night, so by the time I was twelve I cooked weeknight dinners and she did the dishes (still my favorite division of labor). They were willing to try anything and were very supportive of my efforts. My most influential professional mentor was Mary Eckley, Food Editor of McCall's magazine for many years. She gave me my first test kitchen job and I worked for her for much of 18 years. Her love of France and French food was contagious and she was a patient teacher.