Jeju Noodle Bar — named for a Korean island known for their farmed pork and fresh seafood — serves the Korean version of ramen called ramyun plus some appetizers. It's located in the former Nighthawk's space.
I must admit, I had to ask my server to explain everything as I hadn't a clue about what the menu offerings were. Since many of their appetizers included raw fish that I do not eat, I was able to narrow down the selections.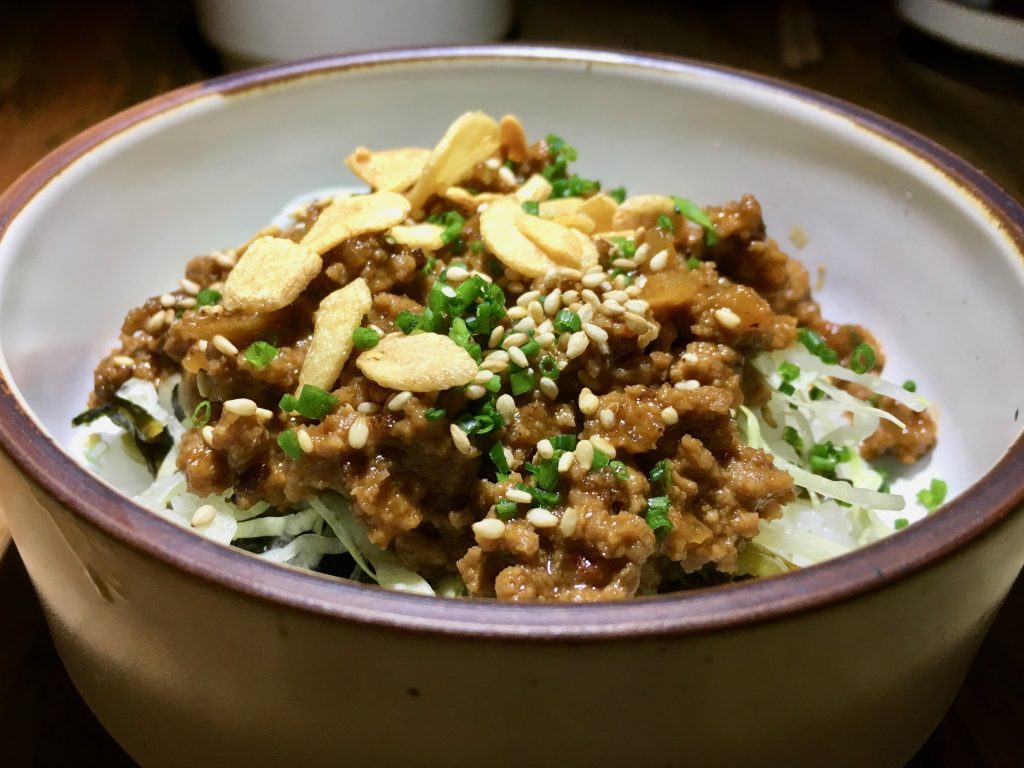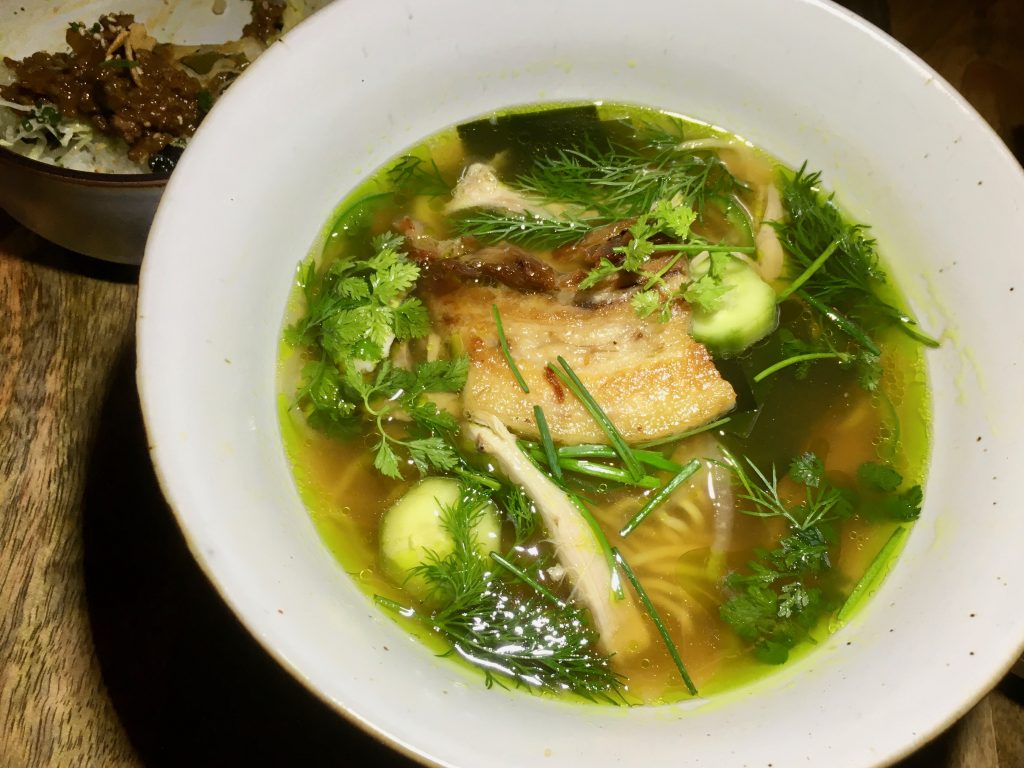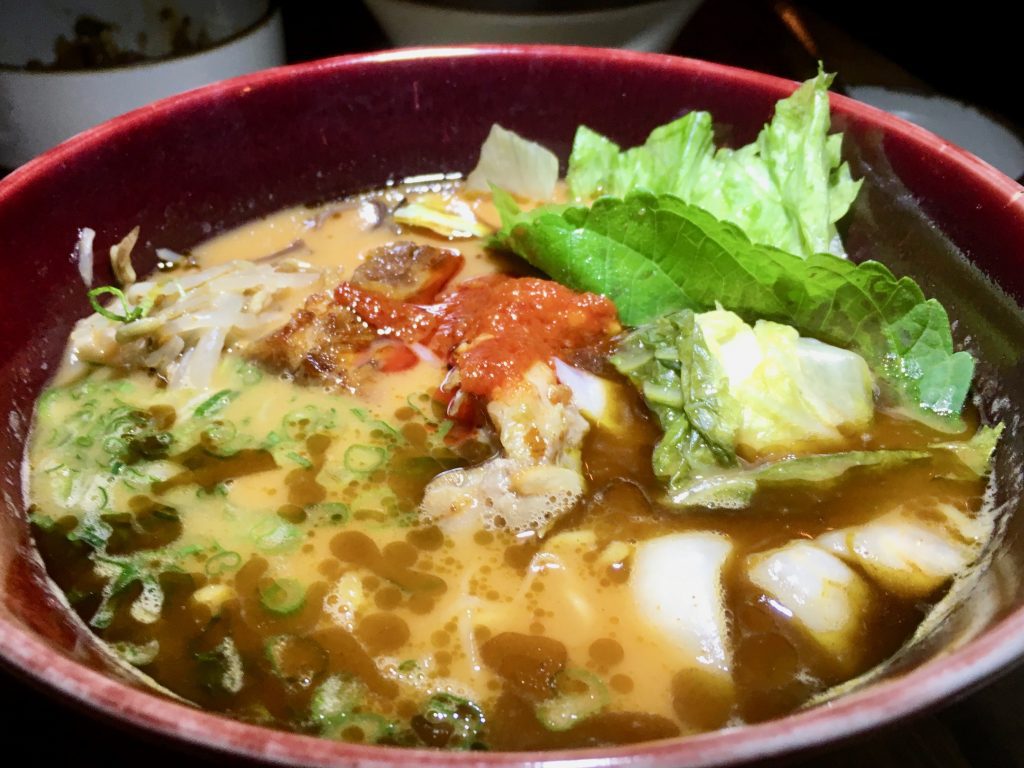 We shared — and  I do highly recommend — the Gochjank Bokum $9 – a nicely spiced appetizer with slightly spicy chopped beef with shredded lettuce and pickled mustard over rice.
We then each chose a different ramyun. I chose the GoChu Ramyun — spicy pork broth, fatty pork belly, white kimchi, a sauce described as "Ko"mericaine and charred scallion oil ($16). The rich broth was thicker than I had had at Ichiran Ramen in Bushwick.
My dining partner the Fish Coop ($16) with bonito fish, chicken broth, confit chicken, cucumber, pork belly, herb oil and jalapeños — balanced between chicken and fish. Each ramyun contained their whole wheat noodles. We opted to the traditional egg.
When you go, bring your credit card, as this is a cashless establishment.
JeJu Noodle Bar
679 Greenwich Street
New York, NY 10014
jejunoodlebar.com
646-666-0947