I somehow missed that Jean-Georges opened a new seafood restaurant at South Street Seaport. My friend knew about it as her millennial kids always know the latest hottest places. She took me for my birthday.
We sat outside with a breath-taking view of the three lower island bridges — Brooklyn, Manhattan and Williamsburg. I sipped on an unusual Lemon Drop made with vodka and sprinkled with cinnamon. (I would have preferred a lighter hand on that aromatic spice.)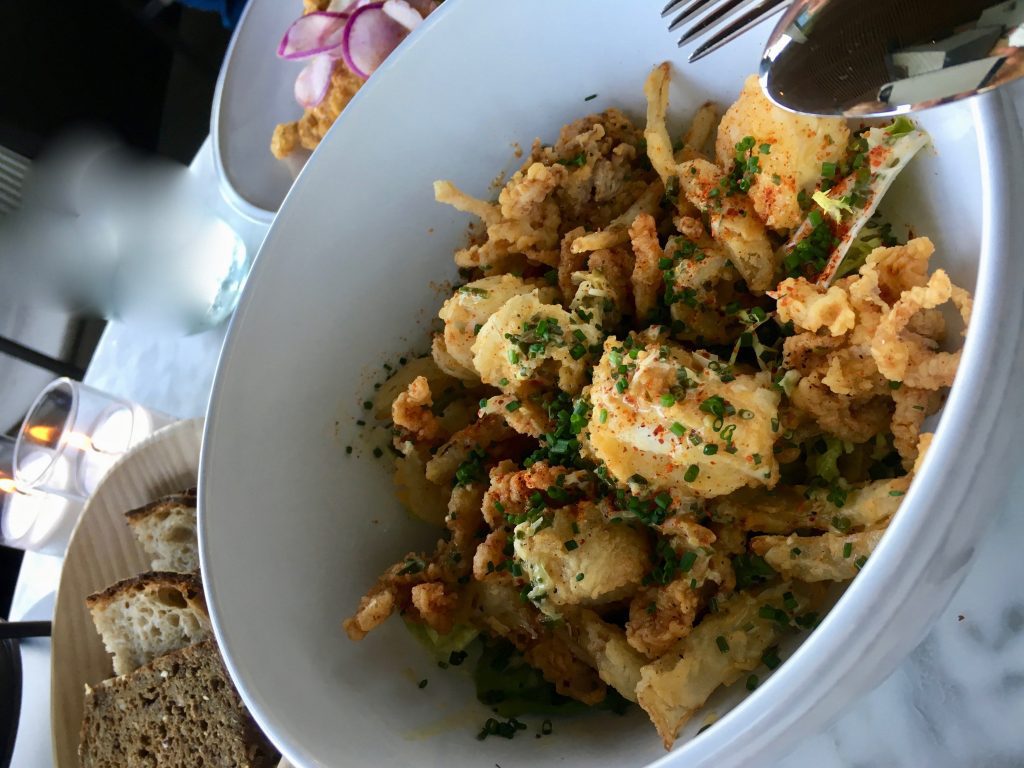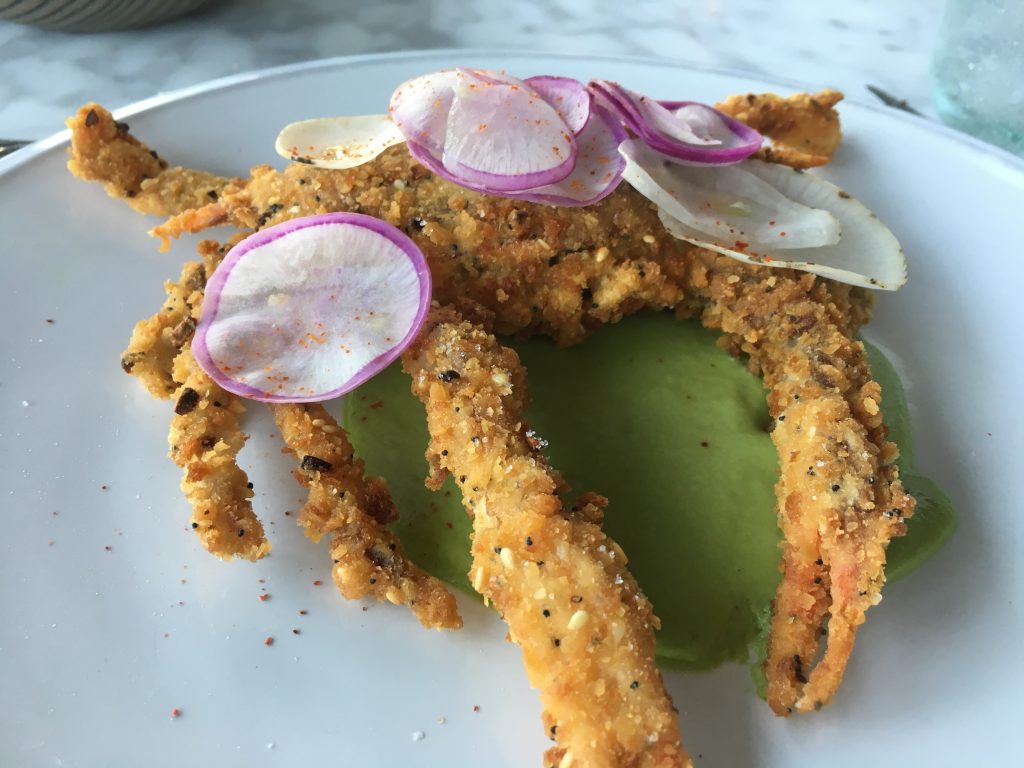 If still available, don't miss the crispy soft shell crab. It's one large crispy one sitting in jalapeño–coriander salsa topped with purple radishes ($19). Also worth ordering is the fried fish salad ($15) with shrimp, clams, calamari, a few pickled cherry peppers and some (would have liked more) lettuce all in a rémoulade dressing.
We hadn't realized how filling those would be and had also ordered roasted monkfish ($24) medallions over spinach, topped with crispy potatoes with some Calabrian chili flakes — and fish and chips ($24) with crushed fresh peas. The "chips" a couple of crisp potato slices that the fried flounder sat atop,  not fries.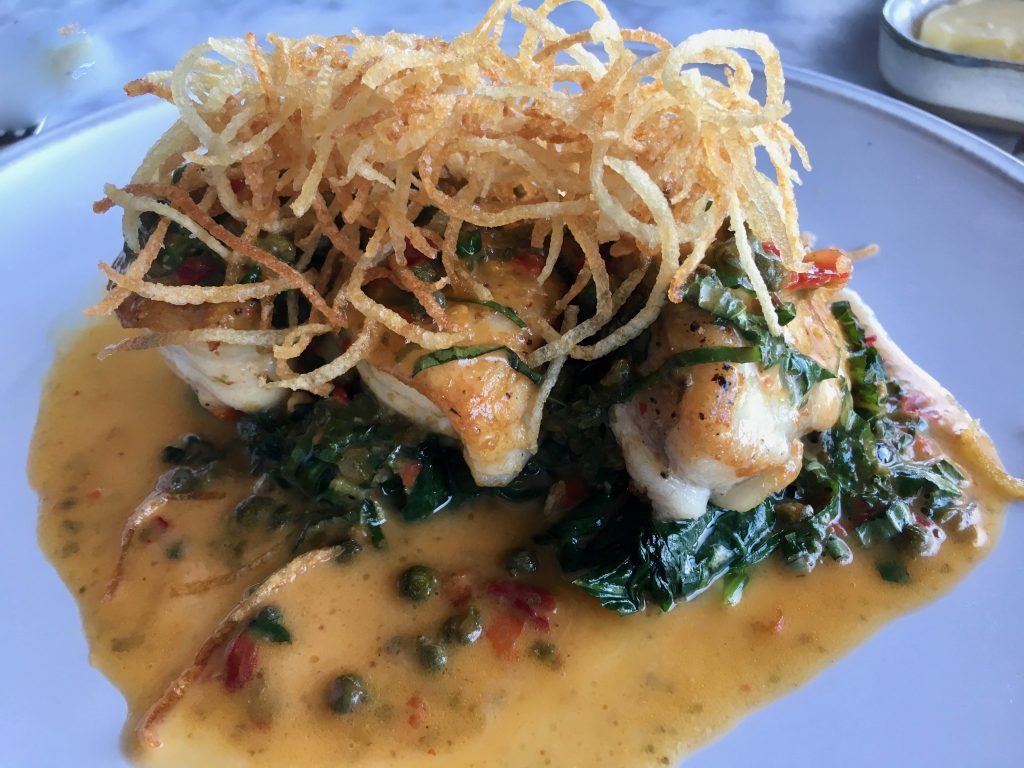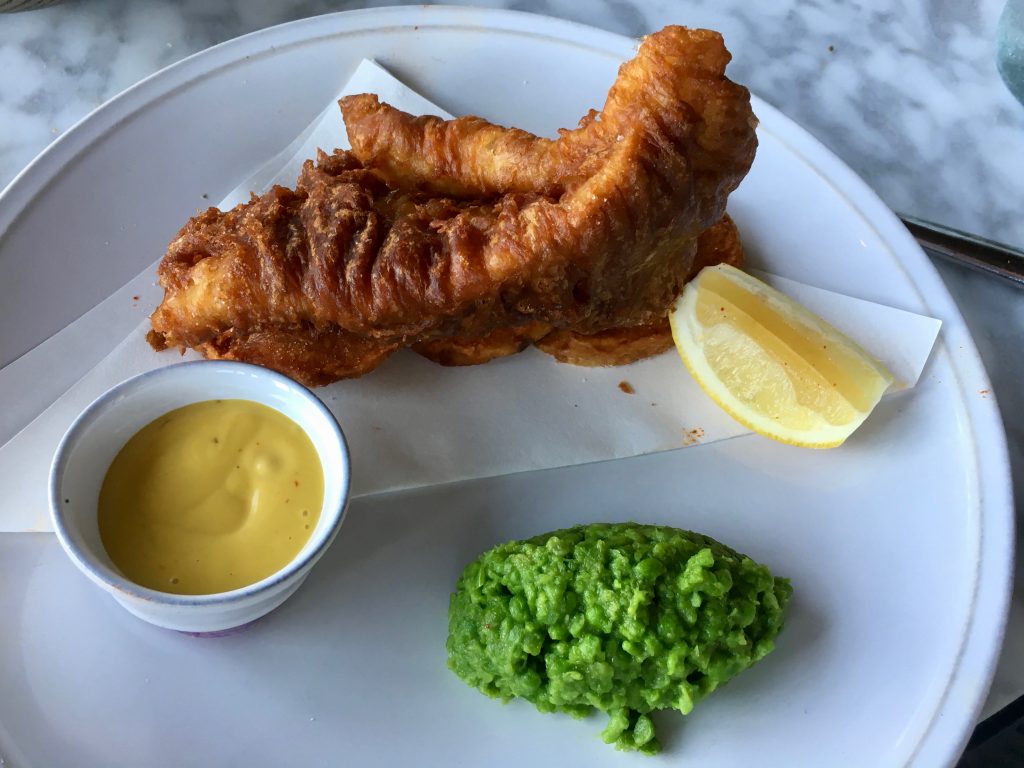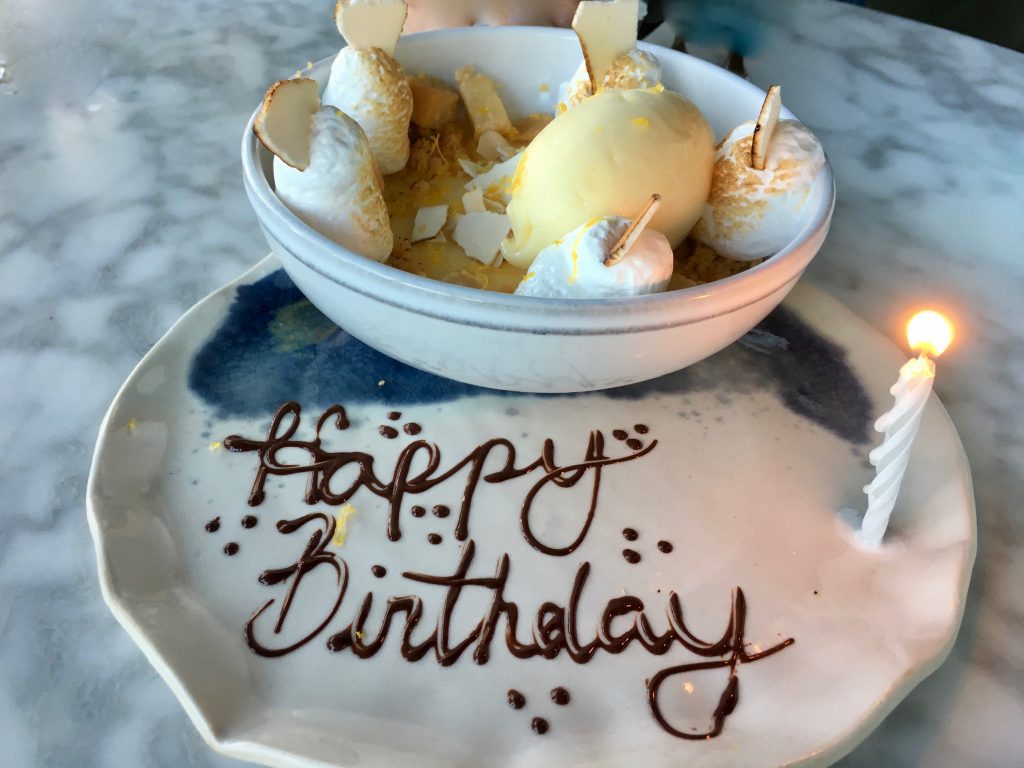 We ended with a lemony birthday dessert of Meyer lemon pudding with lemon sorbet and toasted meringue ($12). Refreshing!
I recommend a special trip to the hip South Street Seaport and The Fulton.
The Fulton
South Street Seaport
89 South St
New York, NY 10038
212-838-1200