Was so looking forward to sampling Jean-George son Cedric Vongerichten's first solo restaurant, Wayan.  I learned that in Balinese culture, there are four names based on birth order. Wayan is the name given to the first-born child. Cédric is JG's firstborn, hence the restaurant name.
We both started with the Thorn of Jalisco cocktail ($14) made with blanco tequila, Cocchi Rosa, Thai chili and grapefruit juice. Oddly, my dining partner's drink was spicy; mine was not. Although the waiter said they were from the same batch, he did take one back to the bar for more spice.
Do try the Jimbaran-style littleneck clams topped with soy, garlic and coconut topped with a pickled red chile as they are worth ordering (6 for $15).  Avocado lovers should go for the gado-gado with veggies plus an almost hard-cooked quail egg, cucumbers, a peanut sauce and lots (almost too much) avocado. I would have liked more of the veggies and less of the avocado. Still worth ordering ($16).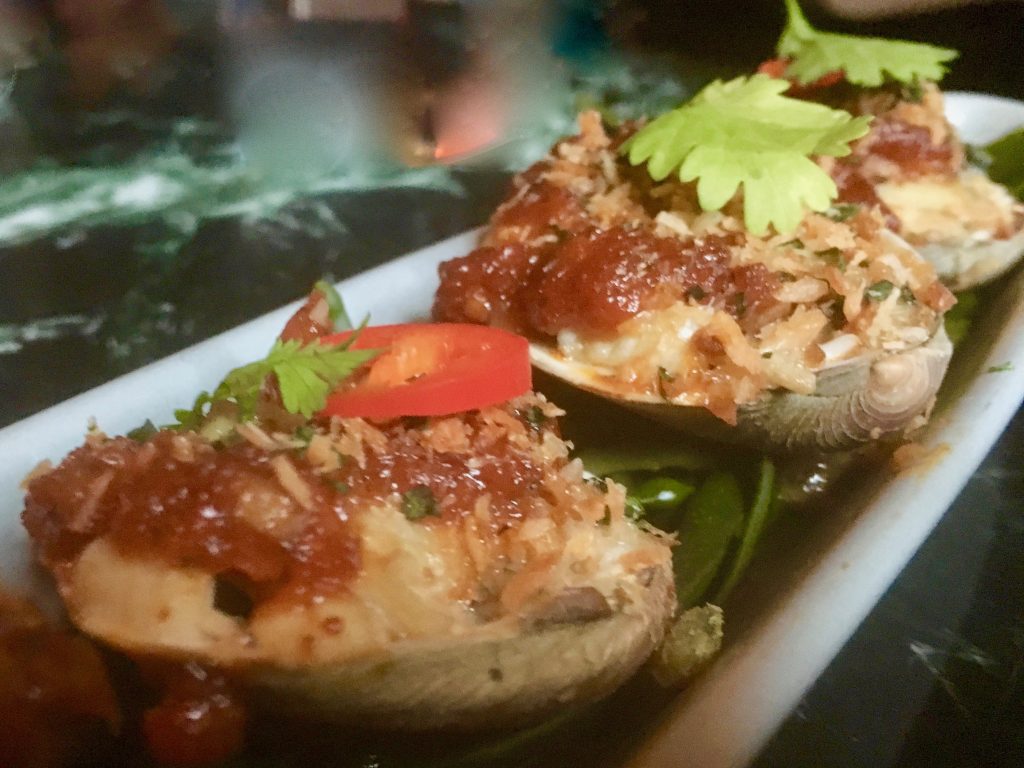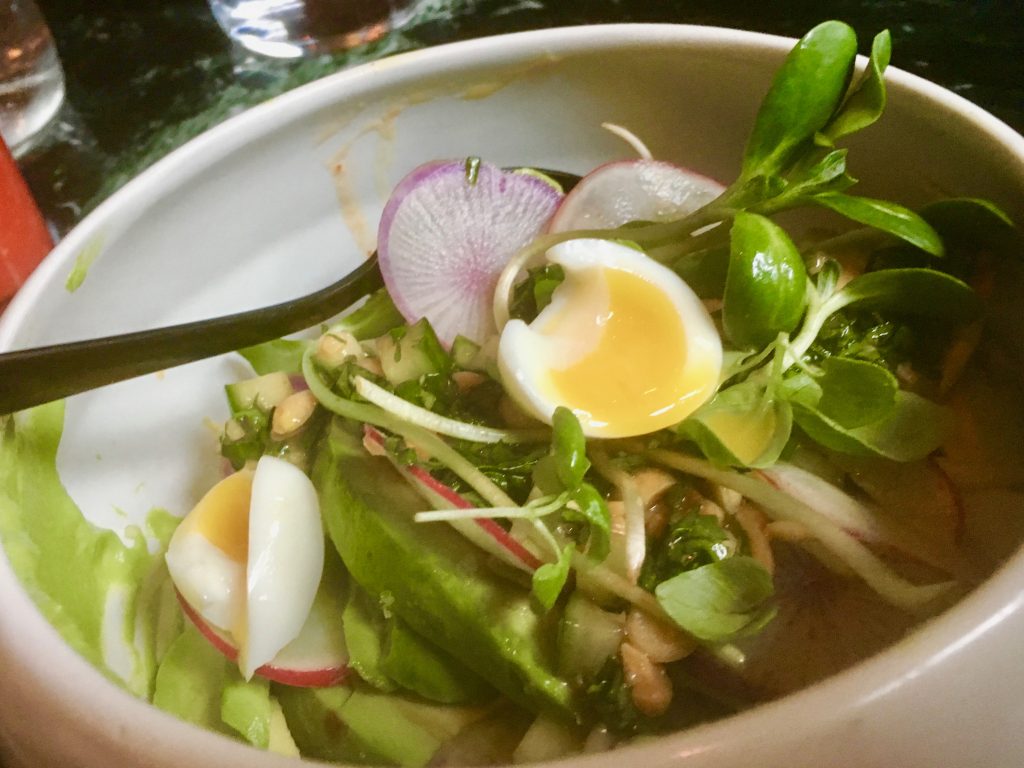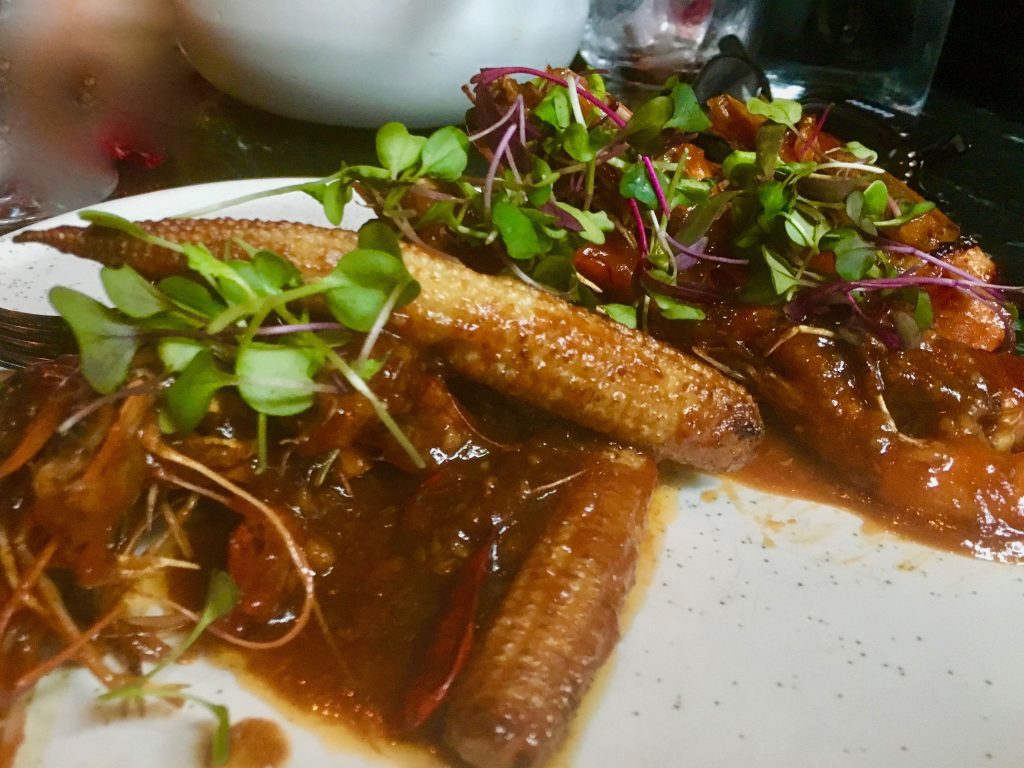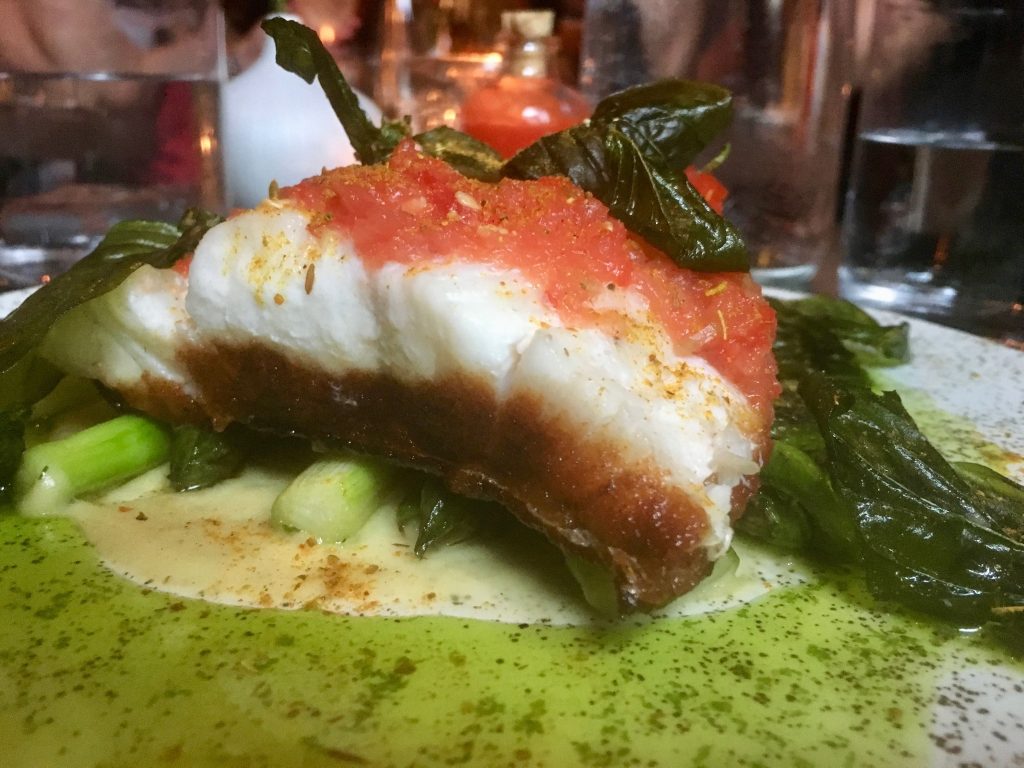 Remembering that the manager at The Whitby told me not to miss the sautéed whole shrimp with sweet garlicky sambal, we ordered that. Our pompous server had no idea what sambal oelek was nor that it was the flavoring in the shrimp dish. Eight head-on shrimp and two (yes, only two)  baby corn reminiscent of what Tom Hanks ate in Big.
After one taste of the lobster noodle, we turned it back. The flavor was off, it wasn't thick noodles as the waiter described and only a garnish of lobster  My thought is that it had to be his first week on the job. Yes, so green he also had no idea what kecap manis, the basis of the sauce in the dish.
We replaced that dish with the roasted cod topped with bilindango (spicy tomato-pepper mixture). Flavor and veggies  — fiddlehead ferns and asparagus — perfect, the fish oddly served at room temperature.
Glad I went, yet won't be going back.
Wayan
Nolita
20 Spring St, New York, NY 10012
www.wayan-nyc.com
+1 917-261-4388