Mizu is a Japanese neighborhood restaurant between Union Square and Madison Park where I stopped in as their guest one night for dinner. We had just missed their happy hour that ended at 6 pm. If you go early (3 – 6 pm), there's beer and sake for $4, wine for $5, edamame and California rolls for $4 and spring rolls for $5.
Do not miss the tender shrimp tempura served over lettuce and topped with crunchy fried onions in a yuzu-honey sauce. Truly yummy. Some of the freshest shrimp I've tasted recently! Also amazing are the five crisped tuna-stuffed dumplings (Spicy Tuna Gyoza) each sitting in a mound of guacamole and drizzled in a sweet and spicy sauce.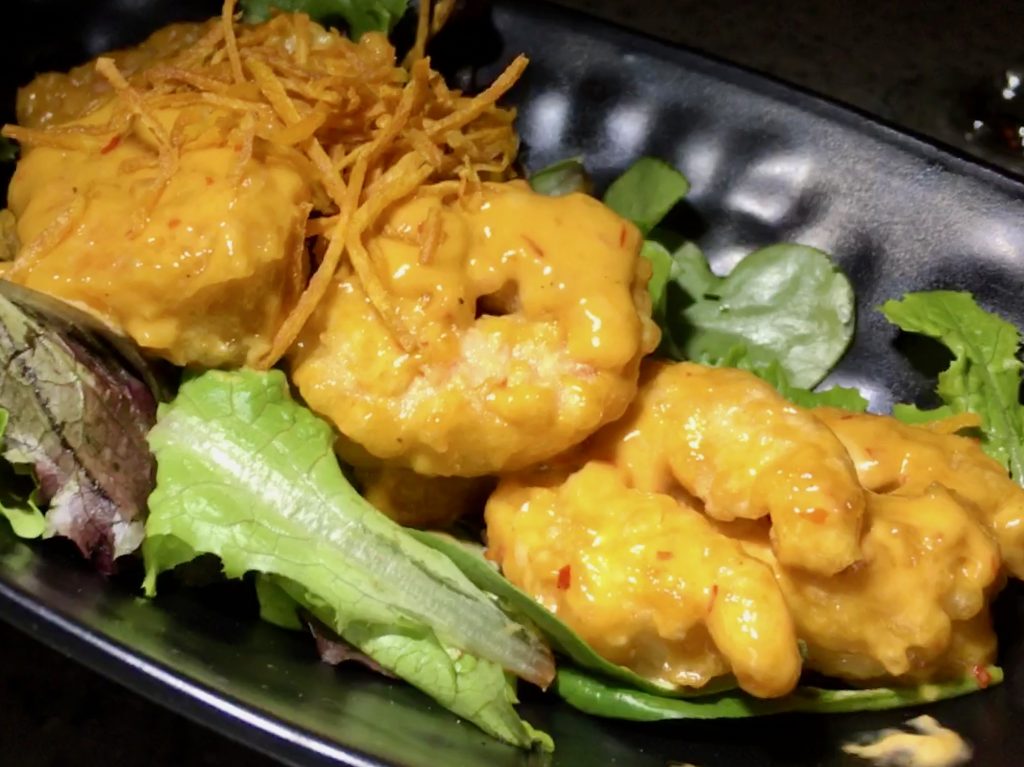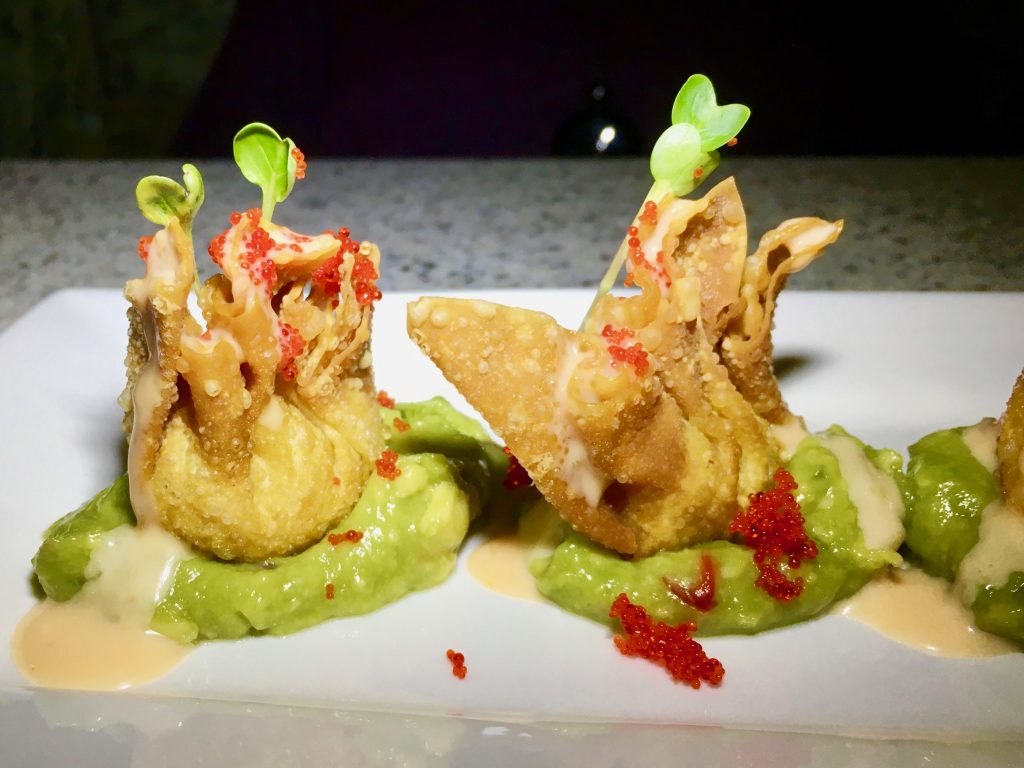 Next time, instead of ordering the appetizer portion of their tender black cod with the chef's special miso sauce, I'll order a larger portion as my entree. Yes, that good. It's served over slices of tempura eggplant and garnished with pickled veggies.  The lobster tempura roll ($13) with spicy mayo and cucumber comes beautifully garnished — like all Mizu's other dishes — accompanied by the traditional wasabi, pickled ginger and soy sauce (their version, low-sodium).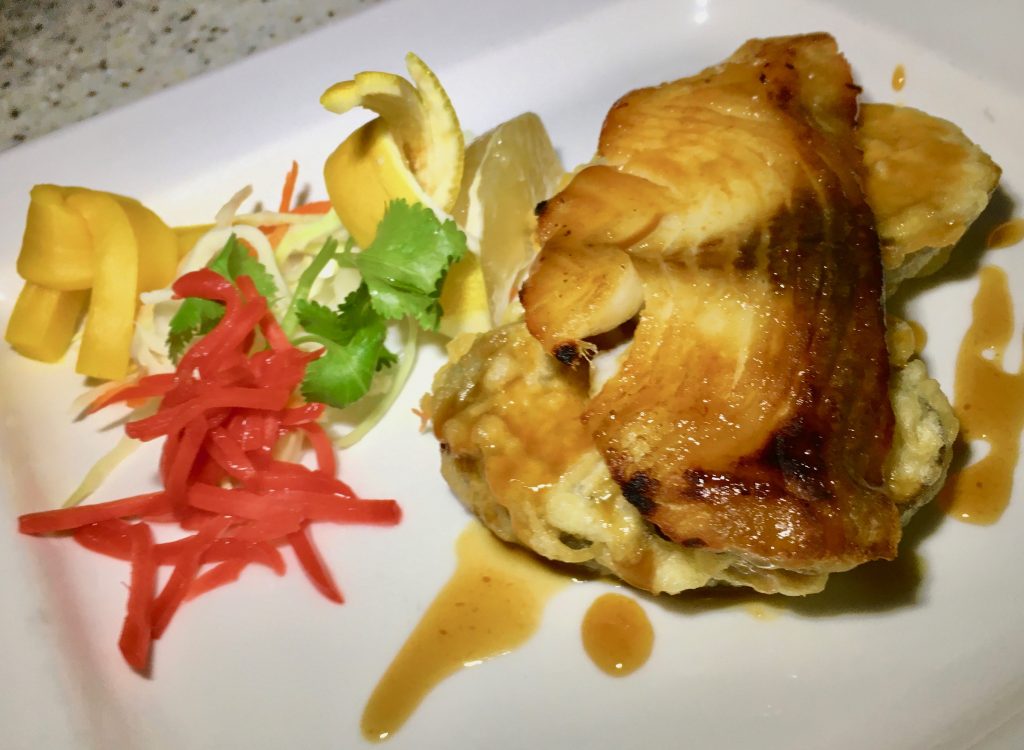 My dining partner enjoyed the tofu teriyaki with steamed broccoli. Picante lovers will enjoy the seafood miso ramen as I di  ($16) with lots of clams, calamari and homemade spicy pasta plus a shrimp and scallop in very spicy pork broth. A meal in itself.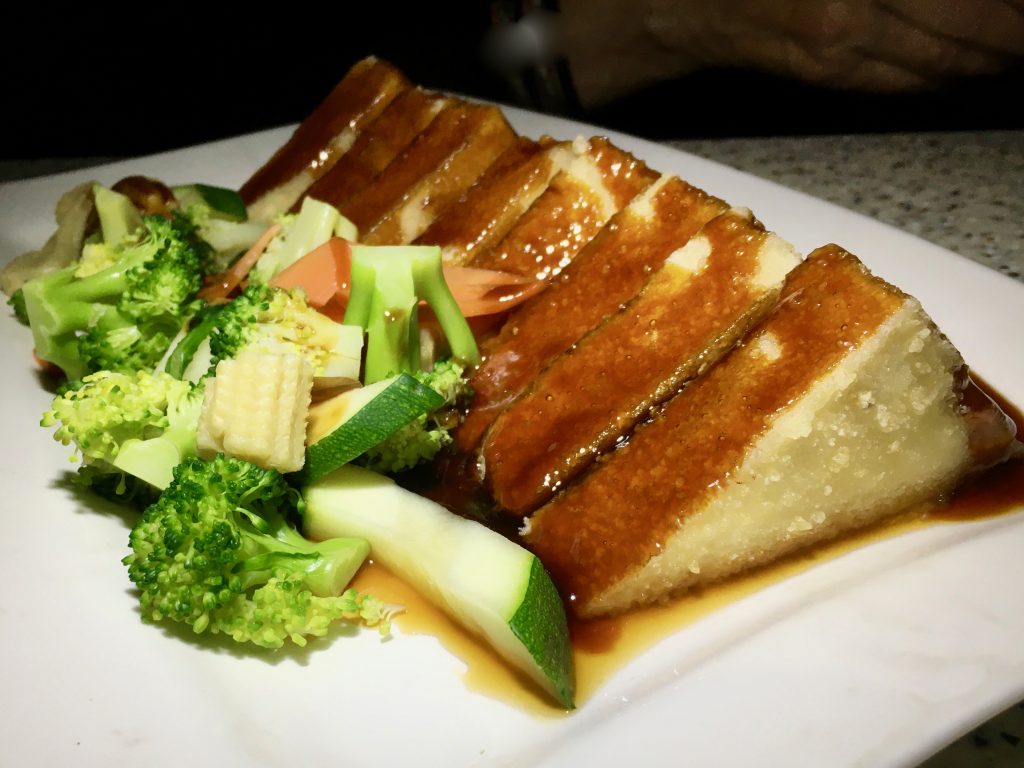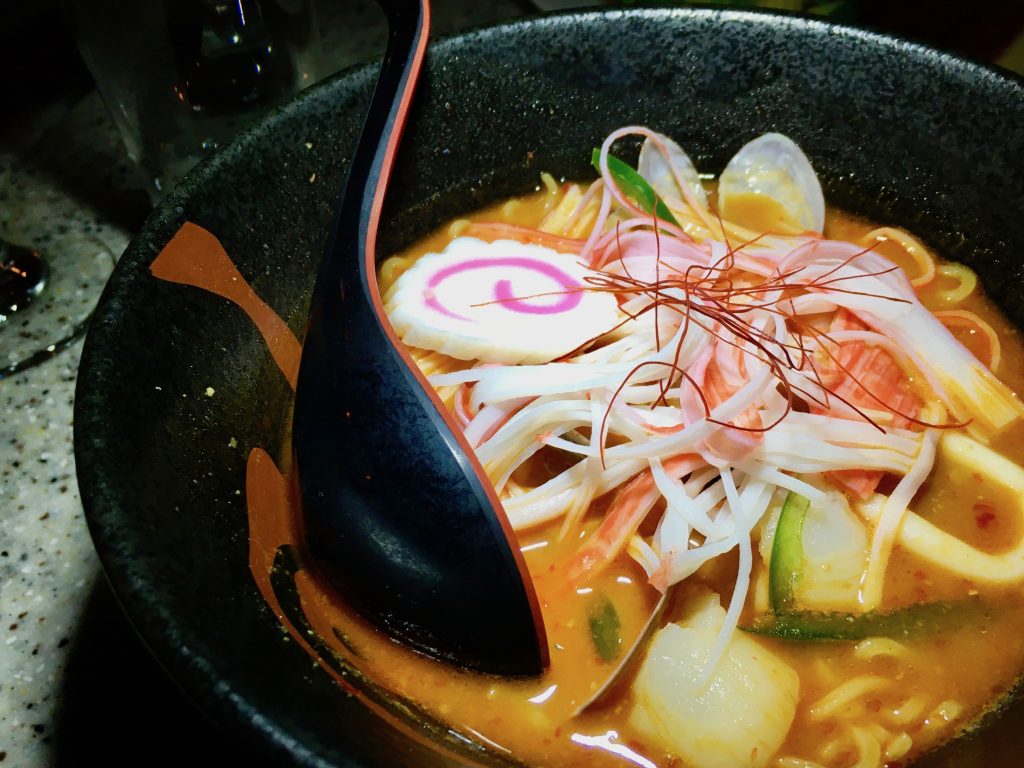 I suggest a visit to Mizu when in the neighborhood.
Mizu
Gramercy-Flatiron
29 East 20th Street
New York, NY 10003
212) 505-6687