At one of my realtor's appreciation events, I won a dinner at Jacob's Pickles. I used the prize to take a friend out for her birthday, as the restaurant was down the block from where she lives. Do not go for dinner unless you are really hungry!  To say portions are huge is an understatement.
I started with Michter's American Manhattan ($16) served straight up like a martini with a blend of Michter's American Whiskey, Carpano Antica sweet vermouth, bourbon-soaked Montmorency Cherries and Angostura bitters. My friend had a beer, specifically the Rhode Island Narragansett Lager 5.0% ($7).
We split a Southern BLT (my namesake initials both pre- and post-marriage) of buttermilk fried chicken, fried green tomatoes, pickle slaw and nitrate-free bacon on a yummy humongous biscuit served with organic cheese grits ($18). The portions are gargantuan. We also shared baby back ribs coved in a molasses BBQ sauce, an over-loaded baked potato and creamy cole slaw including pickle slices ($26).
The leftovers of these two entrees fed me for two additional meals.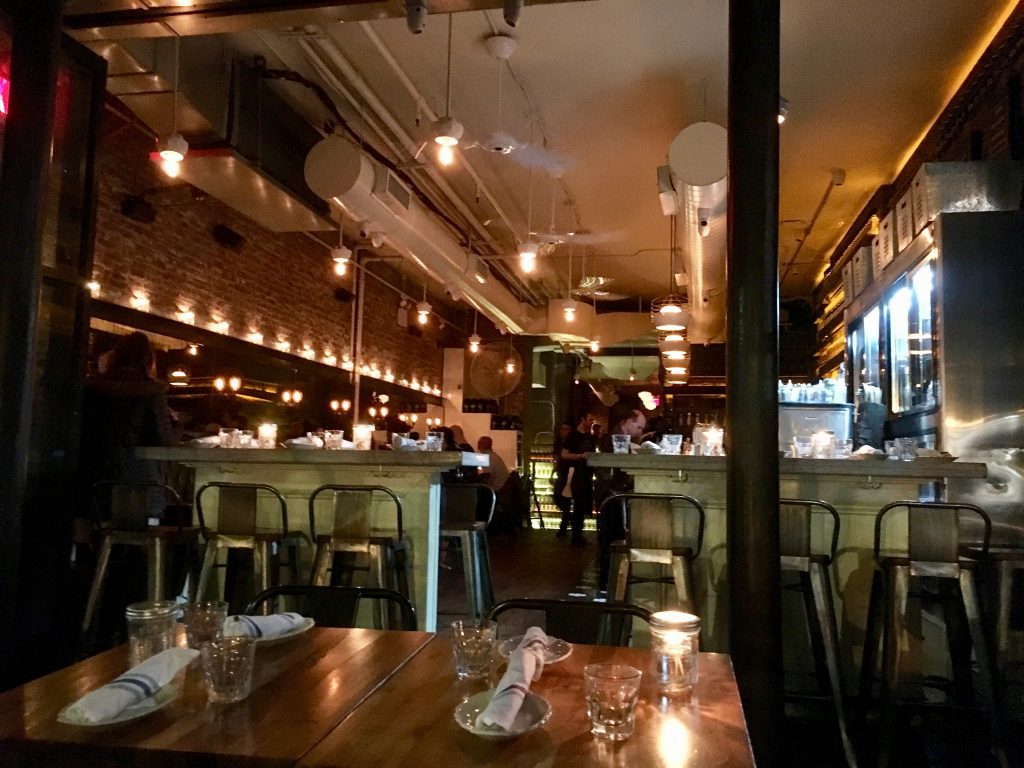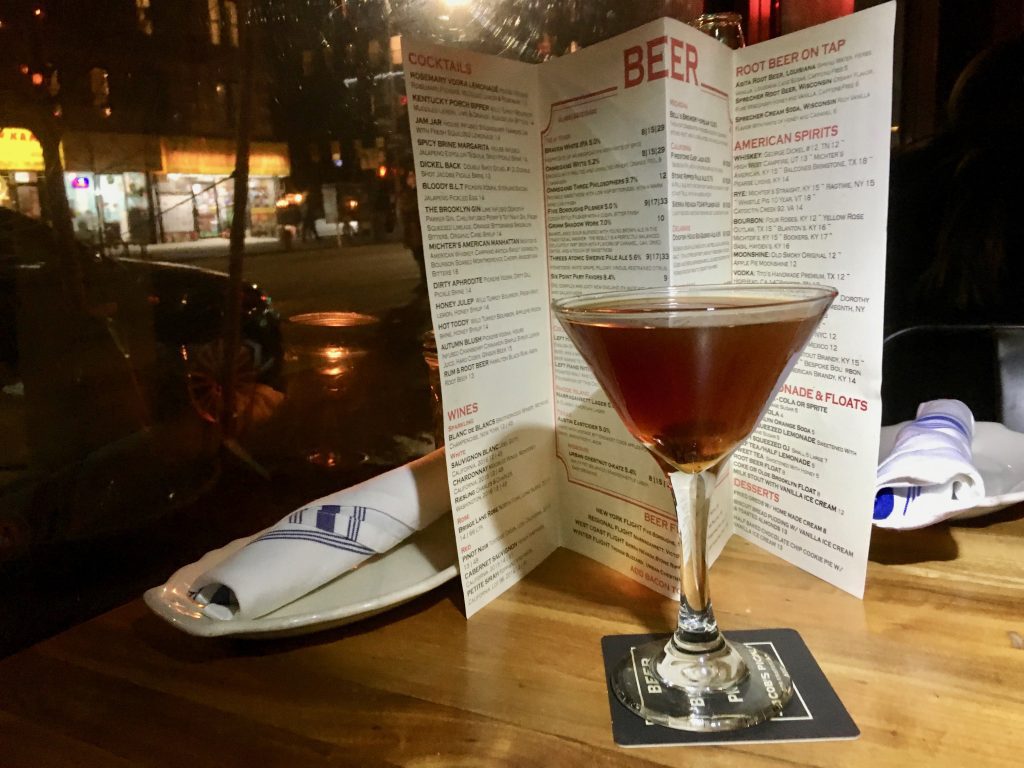 Since we were celebrating a birthday, I had to order dessert. We shared the half-baked bowl-shaped chocolate chip cookie filled with three scoops of vanilla ice cream ($13), but were so full we left most.
Fun place with a good vibe — especially if you're hungry!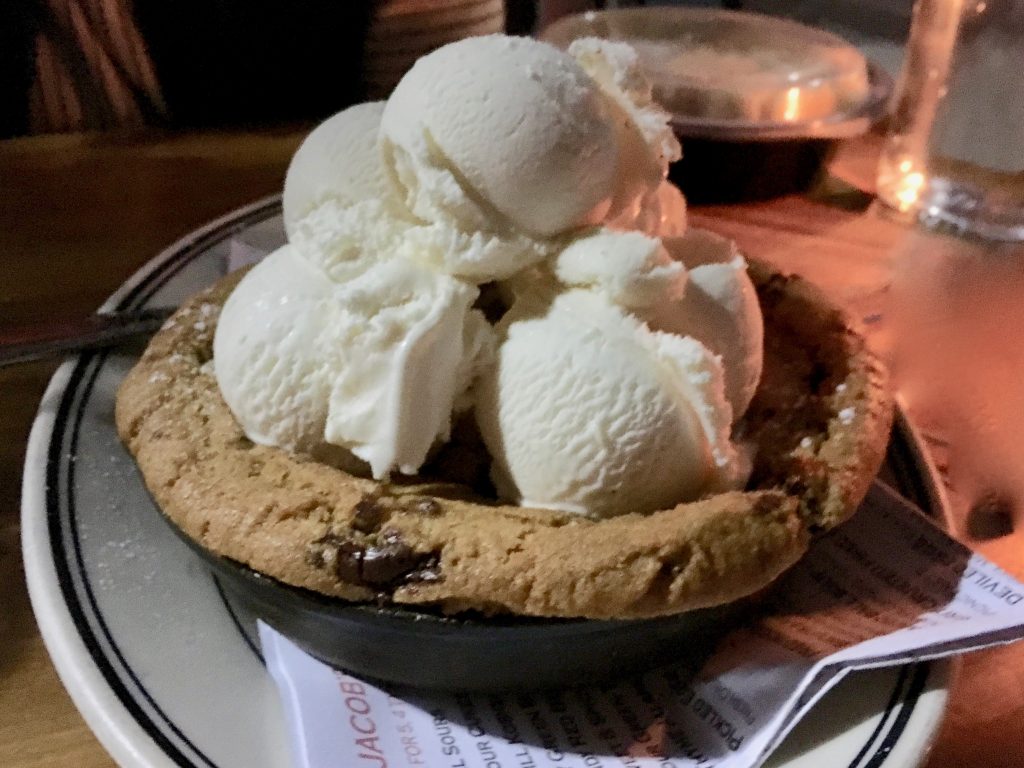 Jacob's Pickles
Upper West Side
509 Amsterdam Avenue
New York, NY 10024
(212) 470-5566