(Written before COVID-19 quarantine) Campagnola's website describes itself as a "country-style, Italian dining where plates are meant to be shared, and elbows are meant to be touched."
We were seated at a table where we were close enough to rub elbows with our neighbors without trying. The noise level was deafening necessitating one friend to lower his hearing aids; we were almost yelling to hear each other.
After ordering, we nibbled the complimentary plate of olives, chunks of hard, crumbly-textured cheese, sliced salumi and bread while sipping our wine. One had the Schloss Johannisberg Riesling ($16), we enjoyed the Vino Noble di Montepulciano, Ruffino Abruzzo ($22).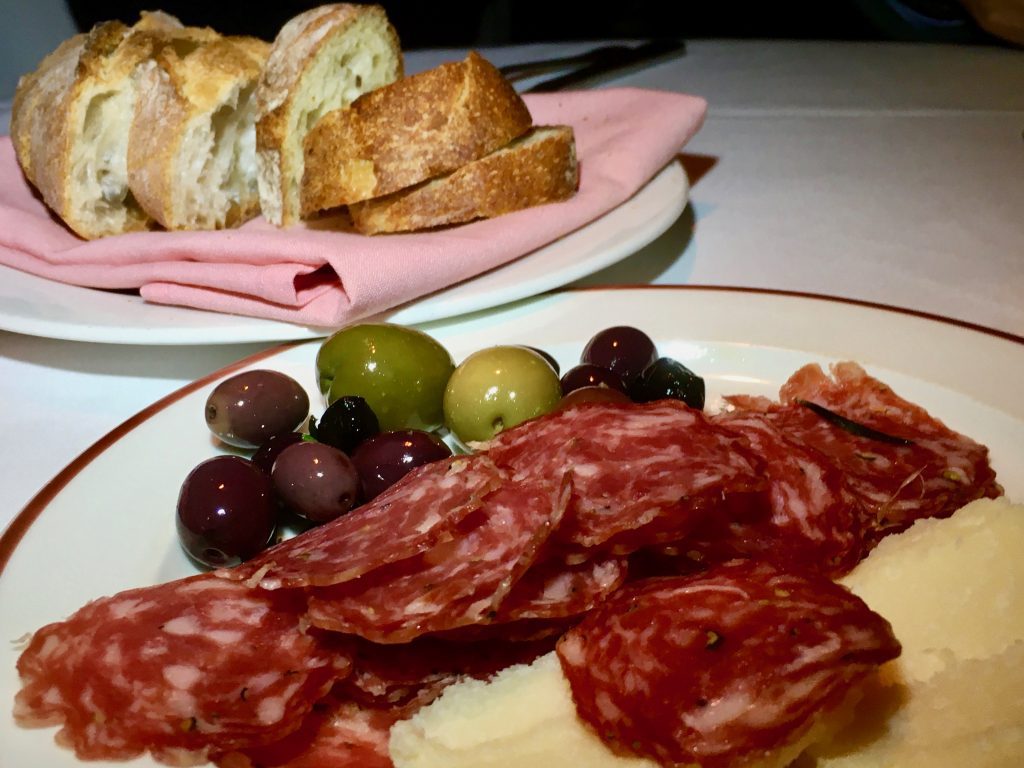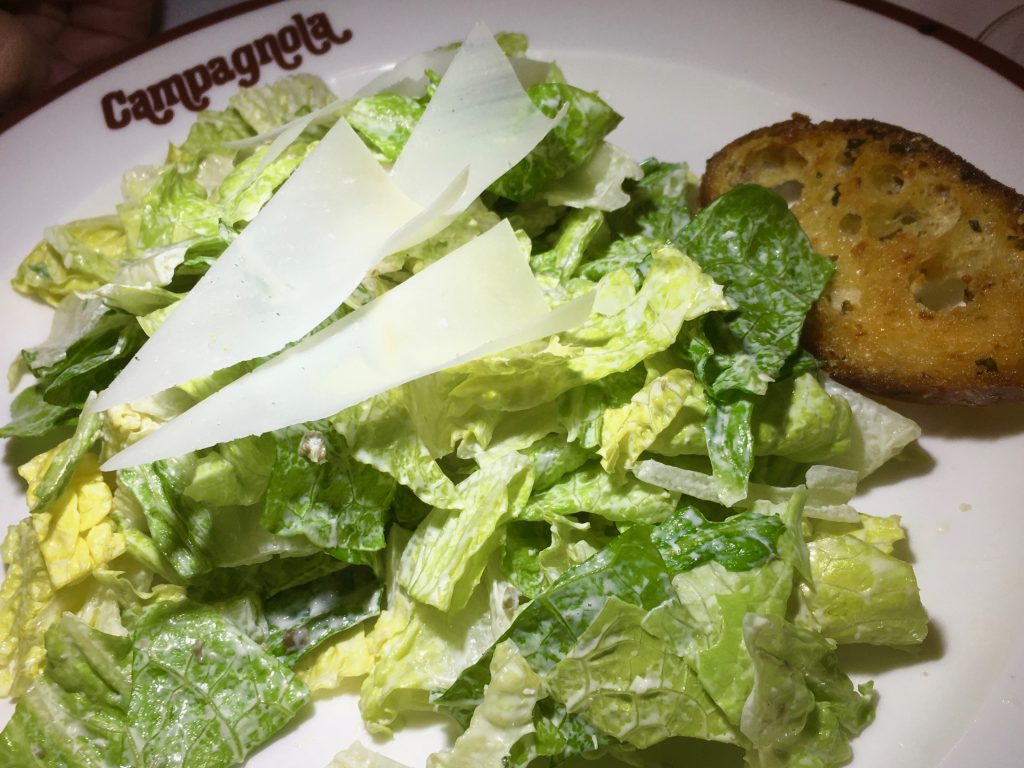 The kitchen split our two Caesar salad ($14.95 each) amongst the three of us. Entrees were each done well. The grilled Branzino ($39.95) came with cherry tomatoes; the hearty portion of chicken scarpariello was with ($32.95) sausage, and my plentiful portion of veal with porcini mushrooms and marsala wine ($35.95) was tender and flavorful. In addition, we asked for a side of fresh spinach ($13.95).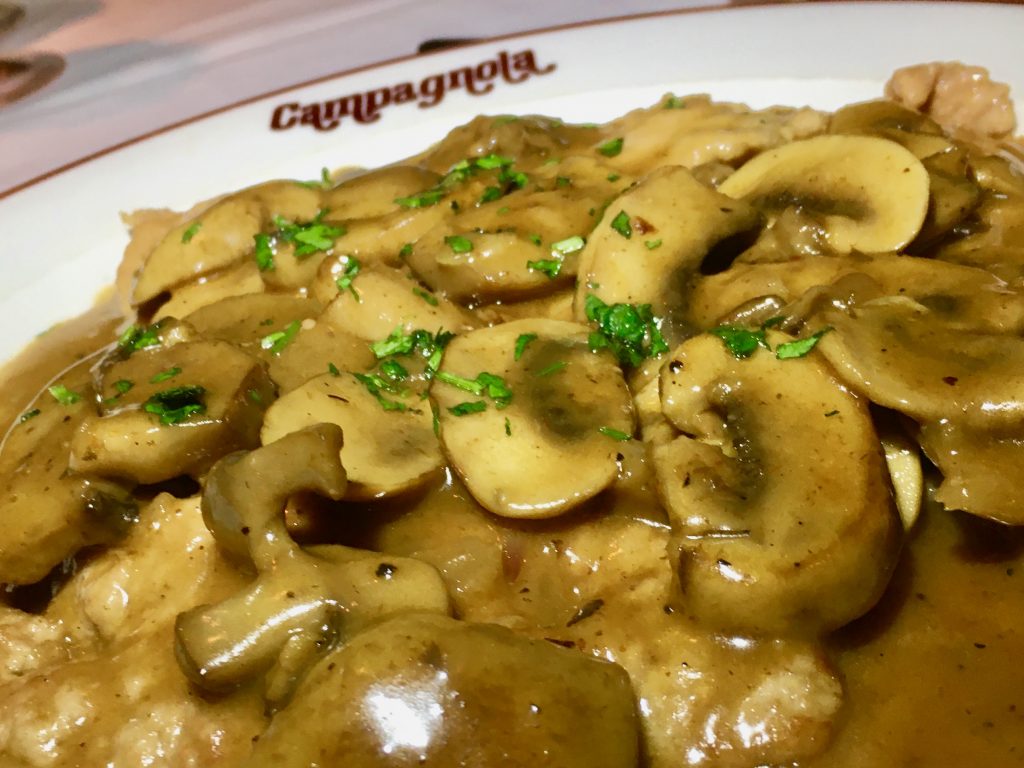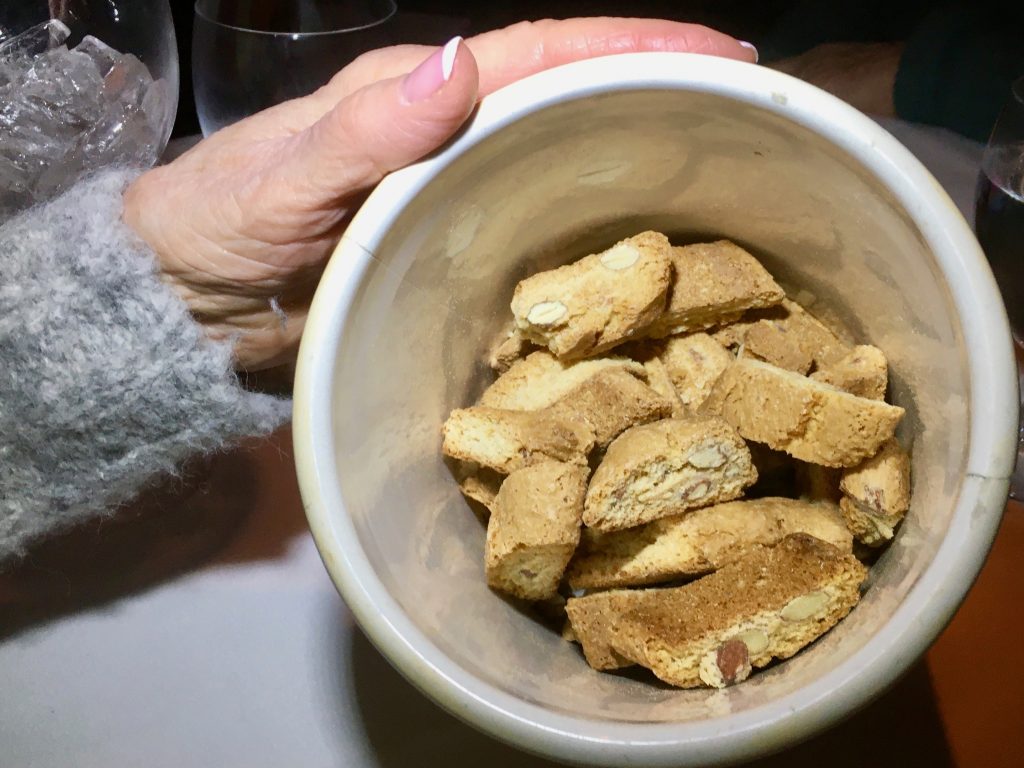 Like many Italian places, they served biscotti and small cookies with our hot beverages.
This white-tablecloth restaurant does serve quality country-style Italian food. Sadly, it's served with old-school attitude as if the waiter was doing us a favor! Wouldn't recommend nor would I return. There's an abundance of quieter friendly places to dine.
Campagnola
Upper East Side
1382 1st Avenue,
New York, NY 10021
212.861.1102