One of my responsibilities before heading to California for a sister's trip was to research dining options. Everyone I asked about Santa Barbara restaurants included Olio E Limone Ristorante on their list. We stopped in for lunch at this Italian trattoria, one — according to the photos on the wall — that Julia Child also enjoyed.
We each picked one dish and shared them all. Our favorite (not to be missed) is their Soncino con Anatra, that's thick slices of duck breast roasted until only rare (perfect!) over mâche with clumps of goat cheese all drizzled in a balsamic vinaigrette ($19). That dish and what followed worked well with our bottle of Nero d'Avola ($44)Le Casematte, Sicily, 2017.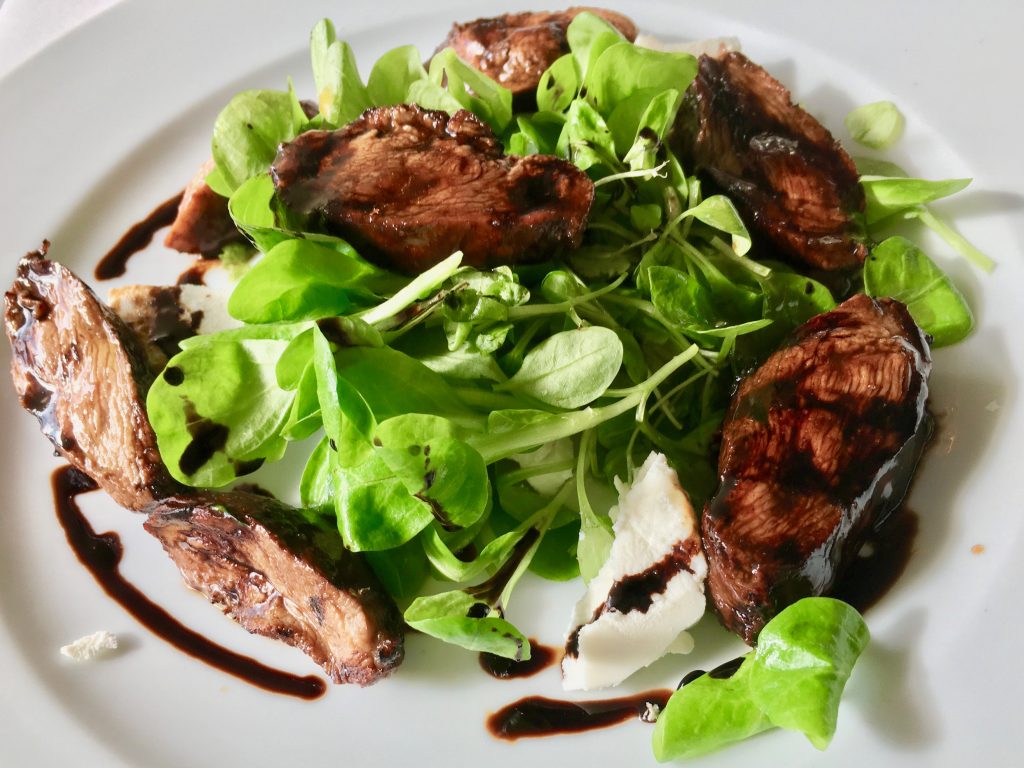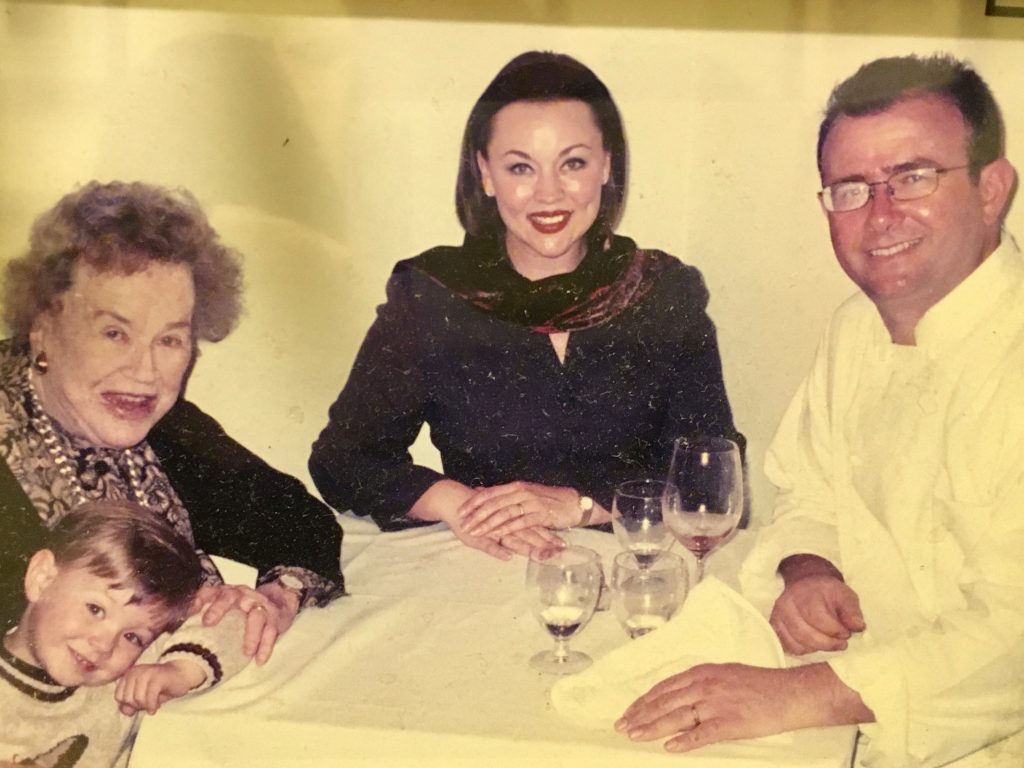 I also recommend the lasagne that we had for our pasta course. The Lasagne al Ragù d'Agnello contained baked lamb ragù interspersed among the noodles with peas and cheese, all sprinkled with parmesan cheese ($21). The only sort-of-miss was the Scaloppine di Vitello ai Funghi di Bosco, as the veal scaloppine arrived overcooked and at room temperature. Our waiter did have the kitchen make it again. Second time the veal topped with mushrooms in a Marsala reduction was quite tasty ($28).
To make up for their mistake, they brought us a yummy oozing chocolate dessert topped with ice cream to share.
I recommend Olio E Limone Ristorante!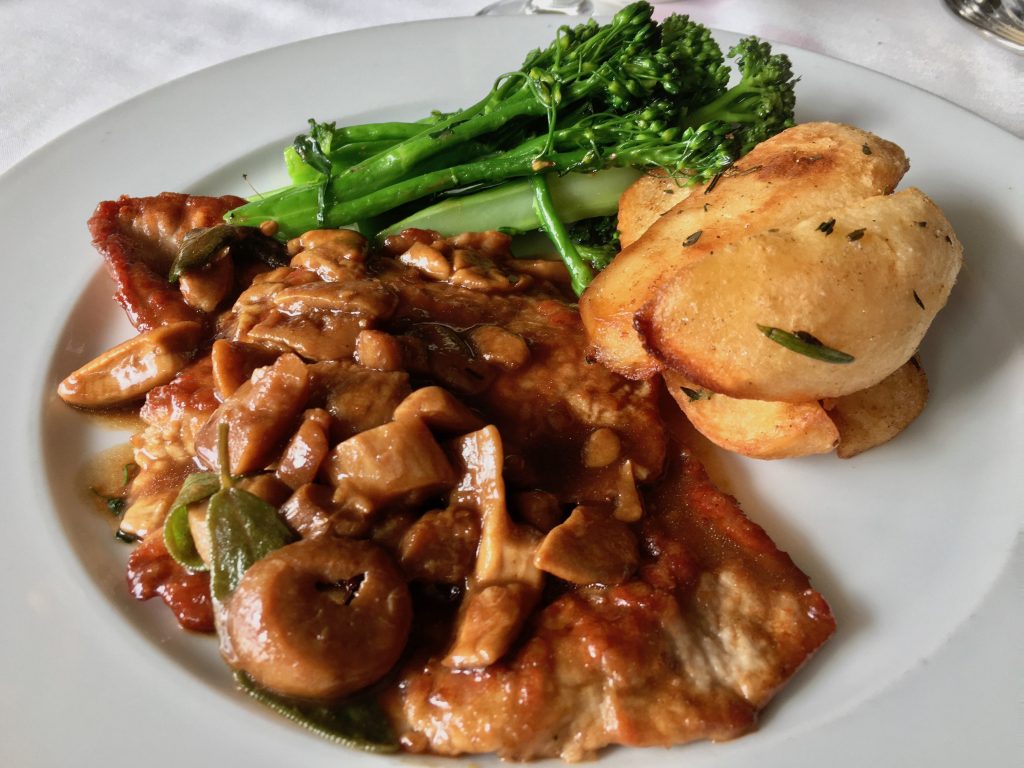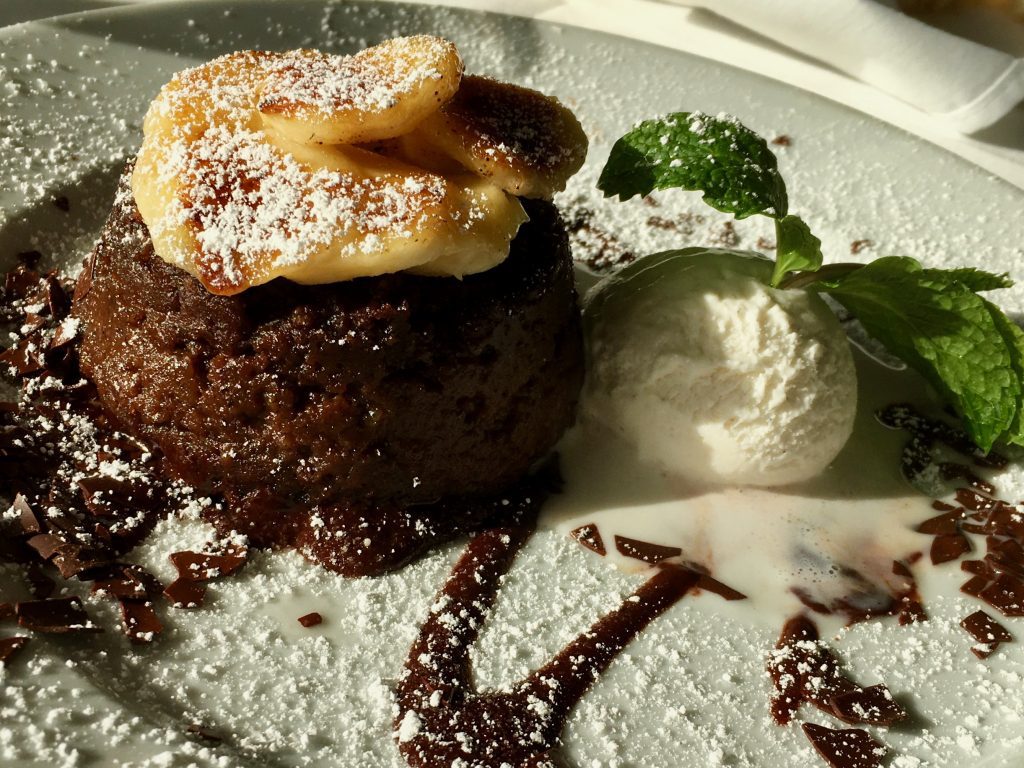 Olio E Limone Ristorante
Santa Barbara
17 W Victoria St
Santa Barbara, CA 93101
(805) 899-2699