I read about Island Oyster, the only stand-alone mostly outdoor restaurant on Governors Island that opened mid-summer, and had to try it before it closed at the end of October. The restaurant's chef is Kerry Heffernan, also the chef at another seasonal operation, Grand Banks, a restaurant on a schooner moored at Pier 25 in the Hudson River.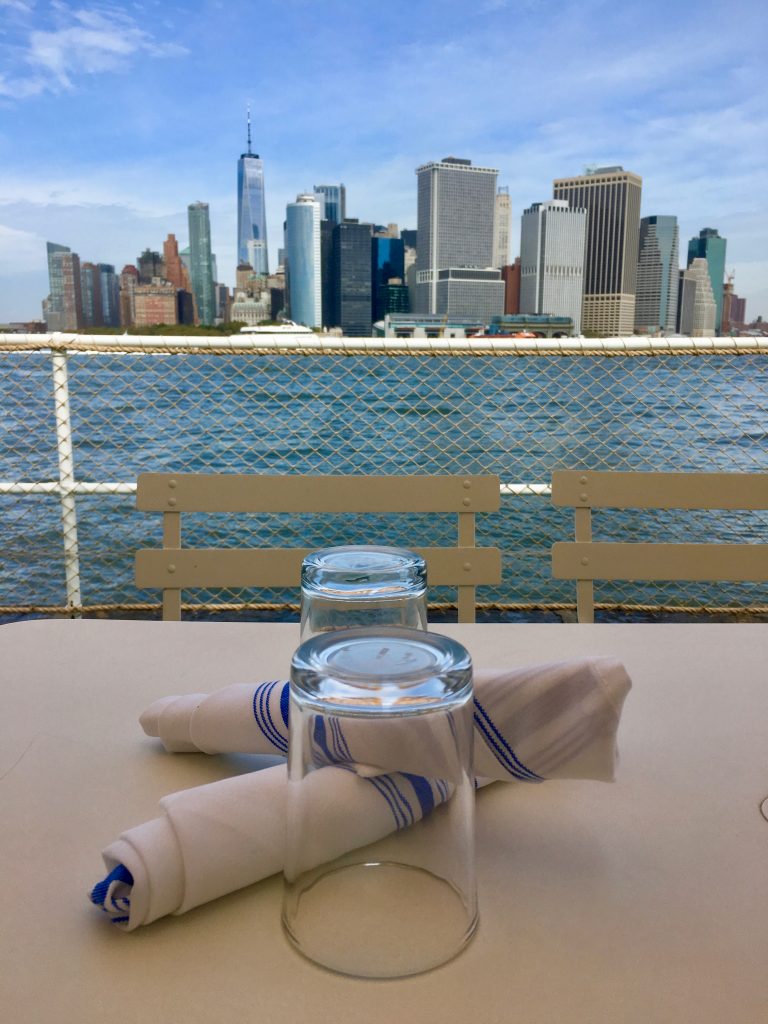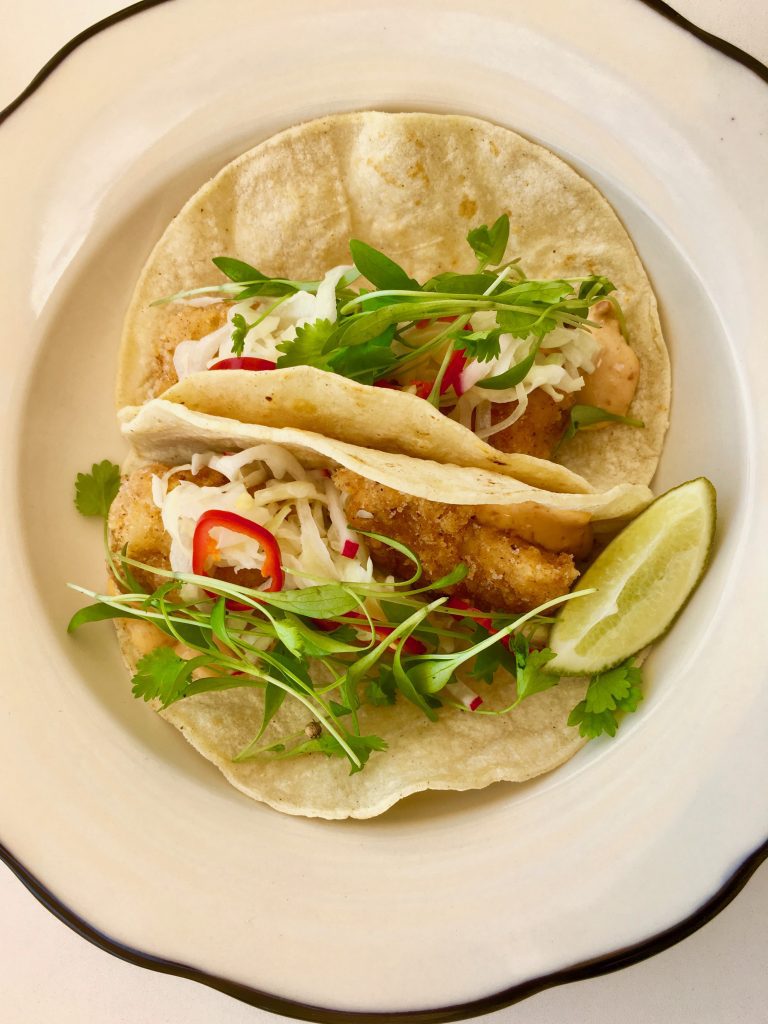 I took the ferry ($1 to $2 round trip, depending on your age) and followed the signs to the restaurant right at the pier. We arrived early enough to luck out and get one of the tables at water's edge.
We started with a bottle of the rosè, a Sabine, Coteaux d'Aix-en-Provence 2016 that was on tap and sat there taking in the view of lower Manhattan and New Jersey.
The lobster roll was oddly described as "Maine lobster with herb, fennel, lemon, dulse emulsion, pickled cucumber," and raved about in a recent Gothamist post. It was good but not as good as the fish taco filled with fried moist and tender shark (yes, shark) with cabbage slaw, radish — with spicy chipotle mayo and Fresno peppers on a fresh corn tortilla. And the fries are perfect, crisp on the outside with soft insides.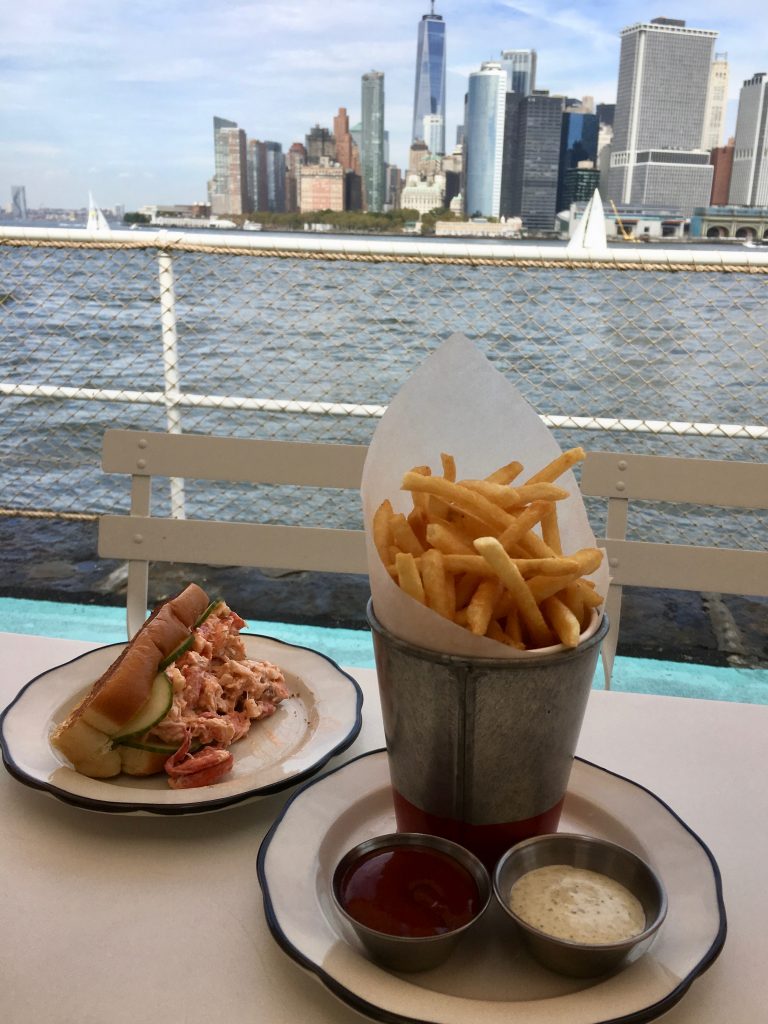 It's worth a special trip to Governors Island as you can sit on the terrace, looking at the breathtaking skyline, while sipping a beer or glass of win. I suggest doing so before it closes at the end of the month.
Island Oyster
The Ferry Landing
Governors Island
New York, NY
917-268-0200