This is my year for ramen, with visits to Ichiran Ramen, Ivan Ramen and E.A.K. Ramen before meeting some relatives at Ippudo Ramen, a bustling place in on Fourth Avenue and 10th Street in the East Village. I'm told there's always a wait.
Once we were seated, we ordered drinks and apps. I sampled their version of an Old Fashioned made with Japanese whiskey, sweet vermouth and bitters. Not bad. My relatives had beer.
We started with flash-fried shishito peppers served with yuzu salt ($9) and two servings of steamed Ippudo buns spread with both Ippudo's spicy sauce and mayo and filled with pork ($9 for two buns). Neither was remarkable, both were edible. I'd skip their apps and go for the oh, so satiating ramen.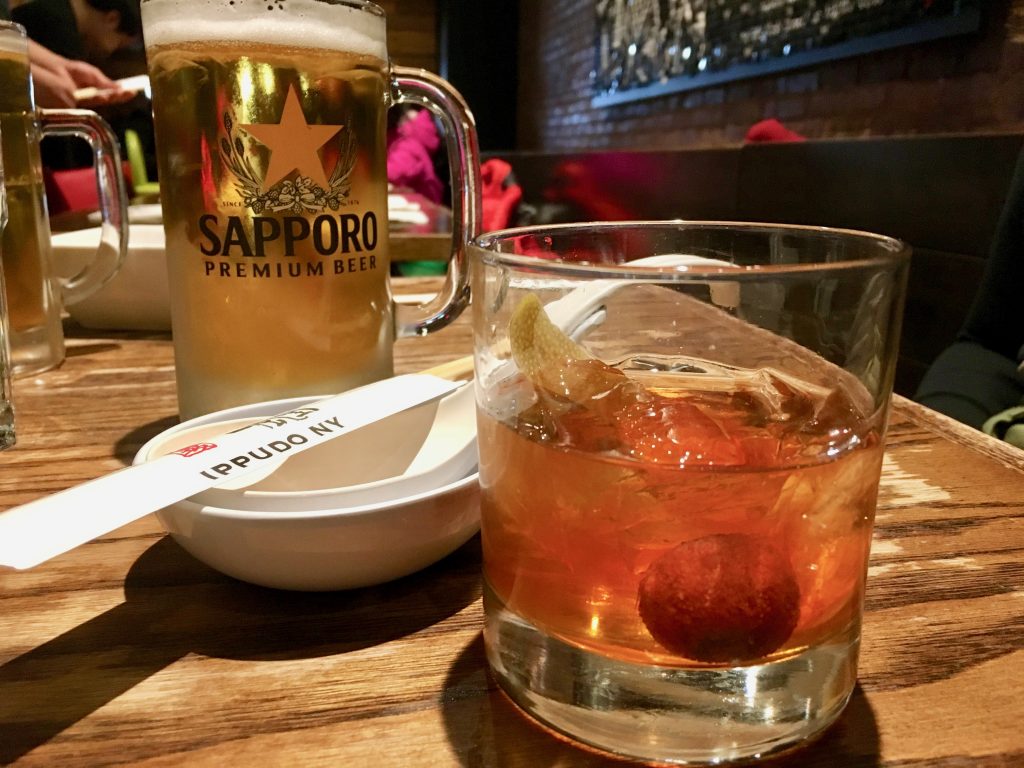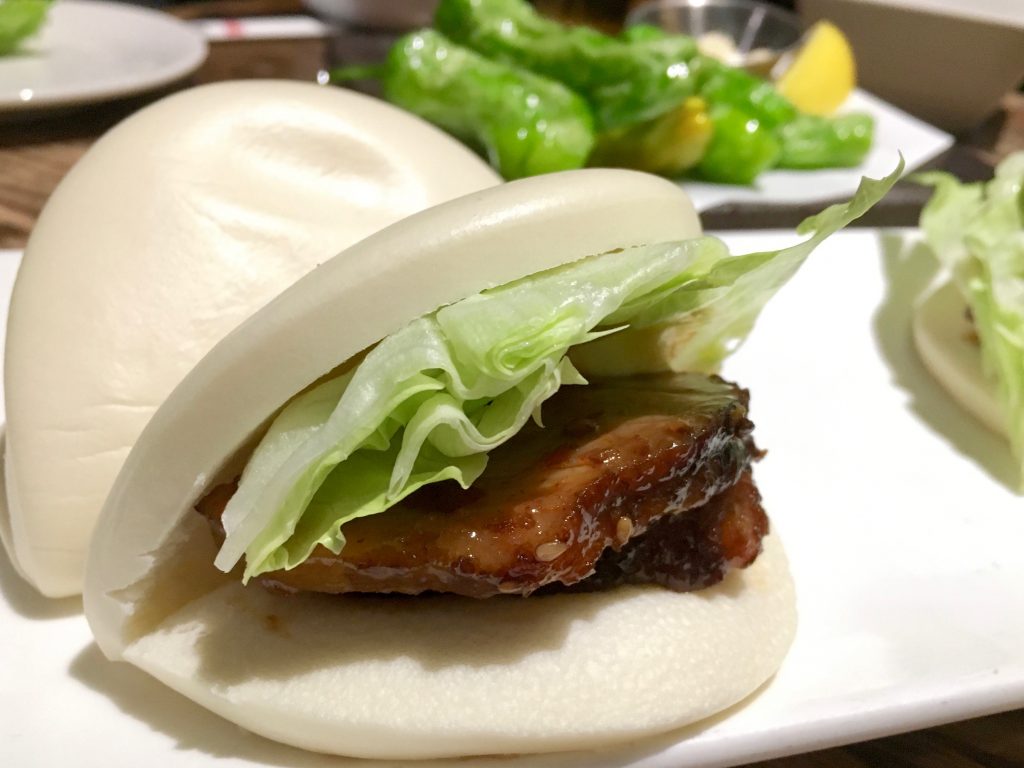 As you know, ramen's star is the basic rich broth derived from the essence of either pork, chicken, beef or seafood that's seasoned with soy sauce, miso and lots more stuff! One of us chose the milder Akamaru Modern ramen ($16), two the Karaka-men ($16) containing a spicy broth with an added kick, for spice lovers. Both contained thin noodles, lots of spices, pork, cabbage, mushrooms and scallions and a melange of seasoning.
We chose a couple of topping to our bowls: we each added the nitamago (soy-flavored soft boiled egg, $2), one more bakudan (their original hot spicy paste to make the ramen even spicer, $2), one corn ($2) and one shigureni (pulled pork, $5).  We each devoured our bowl filled with goodies and left satiated.
Ippudo is good, but my preference is still for Ichiran Ramen, which I learned opened a Manhattan location on West 31 that I'll have to try!
Ippudo Ramen
East Village
65 4th Avenue
New York, NY 10003
212 388-0088