I was introduced to escarole by a Florida Italian neighbor of my folks. After cooking by her side for about a week, I began my love affair with this amazing veggie. This recipe (and the escarole and bean soup that follows next week)  are from that cooking orgy.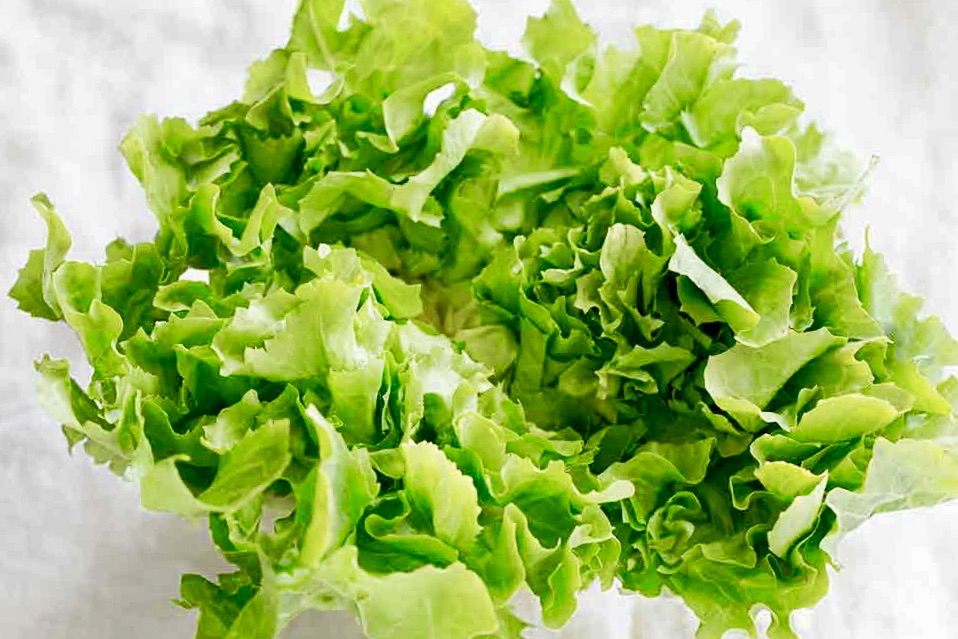 Like other leafy greens, this lettuce-like veggie packs heaps micronutrients and fiber with few calories. Escarole is a relative to endive, radicchio and other bitter greens.
Before using, be sure to rinse the escarole thoroughly in a few changes of water because it can be quite sandy, like leeks. For this recipe, no need to dry before using. Just leave the water clinging to the leaves.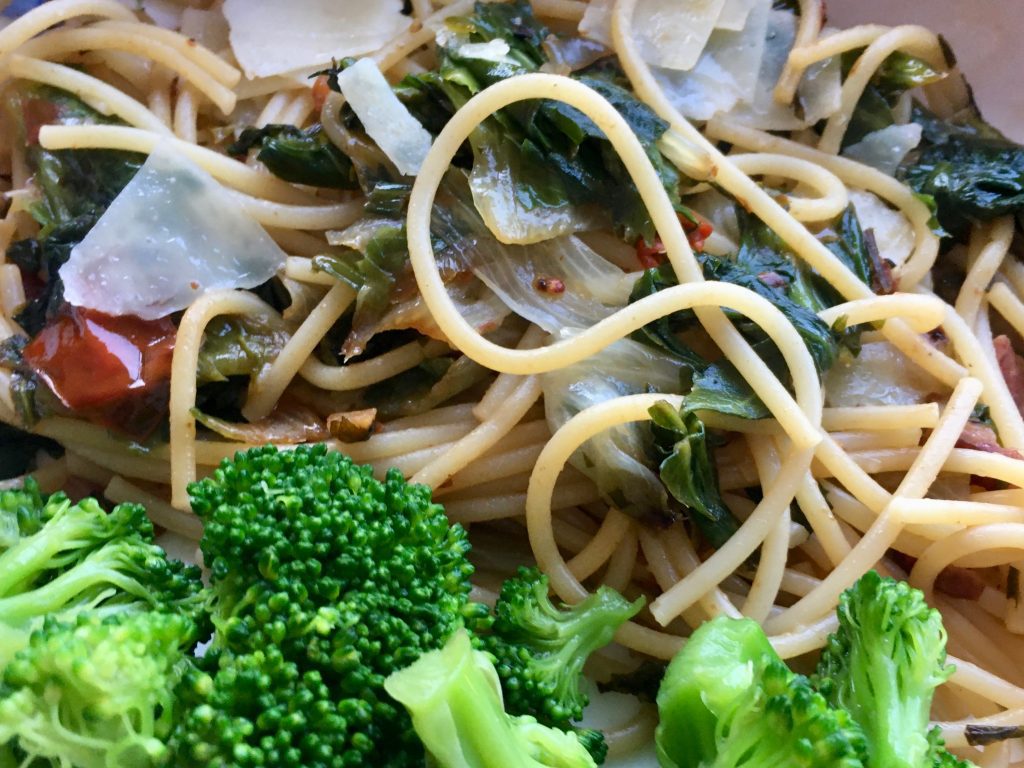 To make Pasta e Escarol, saute the escarole, then mix in the cooked spaghetti. Move to a warm serving dish and lots of Parmigiano Reggiano cheese and toss. Simple. Yummy. One of my son Eric's favorites.
Pasta e Escarole
Makes 4 servings
1 pound thin spaghetti
1 tablespoon olive oil
2 ounces diced salt pork or smoked bacon
3 to 4 cloves garlic, minced
1 small onion, minced
1 ripe tomato, preferably peeled* and diced
Salt
Black pepper, freshly ground
Red pepper flakes
1 head escarole, rinsed well
1/4 cup minced flat-leaf (Italian) parsley
1 cup grated Parmigiano Reggiano cheese
Bring a large pot of water to boil over high heat for the pasta. Cook spaghetti according to the package directions, until al dente.
While the water is coming to a boil, heat the oil in a large saute pan over medium heat. Add the salt pork and cook until it begins to brown, stirring occasionally, about 3 to 5 minutes. Add the garlic, onion and tomato; cook until the onions softened about 5 to 10 minutes. Season with salt, black pepper and red pepper flakes to taste.
While the pasta is cooking, tear the escarole into bite-size pieces (or cut using kitchen shears) and add to the skillet along with the parsley. Cover and let cook about 5 minutes, or until the escarole wilts and turns bright green.
Drain the pasta then add to the skillet. Warm your serving bowl either in a low oven or running it under very hot water. Add the saute pan contents and Parmigiano to the bowl, then toss. Serve.
* to peel a ripe tomato, quickly dip into boiling water then plunge into cold. The skin should slip off easily.