Some of the most respected chefs, mixologists, sommeliers, and restaurateurs are gathering in New York for the International Chefs Congress (ICC) to discuss the latest trends in the food and beverage industries on September 20-23 in New York at the historic Park Avenue Armory. This year's theme Creativity: Art vs. Craft has long been a subject of debate: is cooking an art or a craft? ICC will give presenters the opportunity to define their role within the creative process.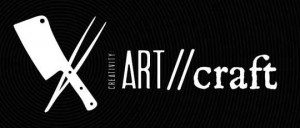 The 2010 line up includes Thomas Keller, famed for The French Laundry, but notably one of the most influential chefs of all time.
"What makes this event singular is it not only brings together all the culinary influencers on a global level, but it allows us to witness, discuss and influence food trends that will eventually end up at most restaurants – from fine dining to fast food," says Antoinette Bruno, StarChefs.com Editor-in-Chief.

In conjunction with ICC, on Wednesday, September 22nd, StarChefs.com will be hosting the annual New York Rising Stars Revue at the Maritime Parc at Liberty State Park in Jersey City, NJ hosted by Chris Siverson. Rising Stars is a national award that recognizes up-and-coming chefs, pastry chefs, sommeliers and mixologists in four major culinary markets each year. This walk-around tasting gala is open to the public. For more information, click here.
– guest contributor