Roasted Masala's publicist shared that this Upper West Side Indian restaurant serves authentic Northern dishes with bold flavors and spices, using time-honored recipes passed down from the Chef's grandfather.
I headed uptown with friends to sample their fare. Our host, who greeted and served was Sam, their attentive and knowledgable general manager.
We started with the most unusually delicious app. Bhel puri, one of their snacks or chaats ($6.95). This contained puffed rice, onions, tomatoes and chutney in a tamarind sauce. My dining companions found the accompanying sauces a bit spicey. I loved everything about the dish.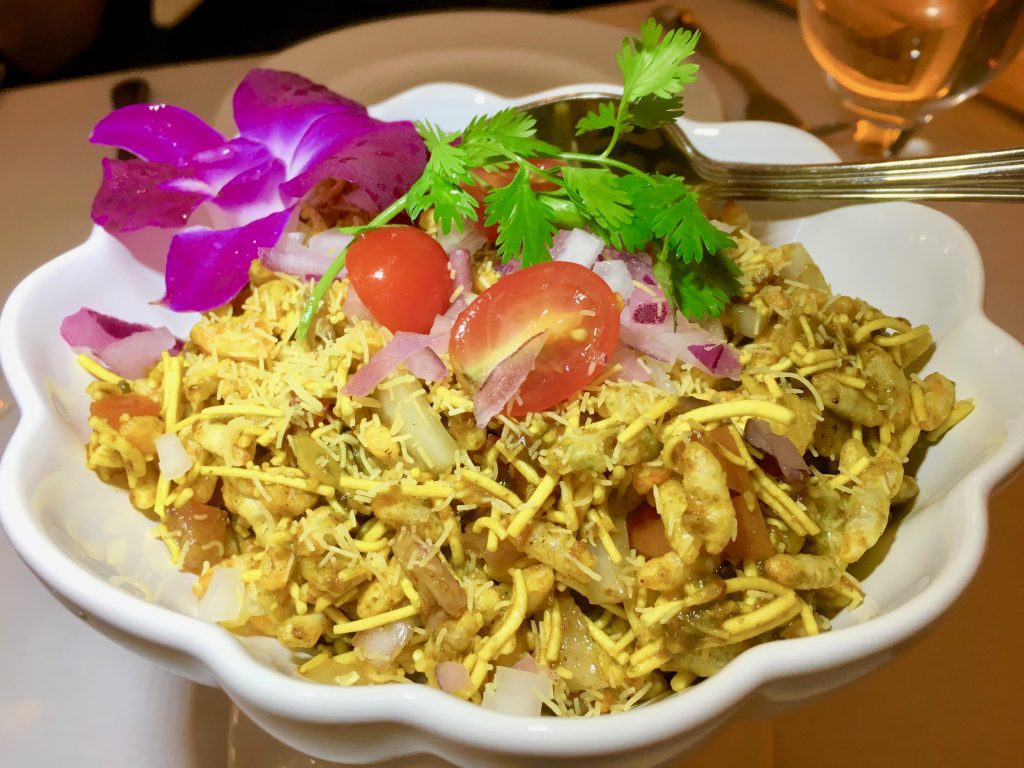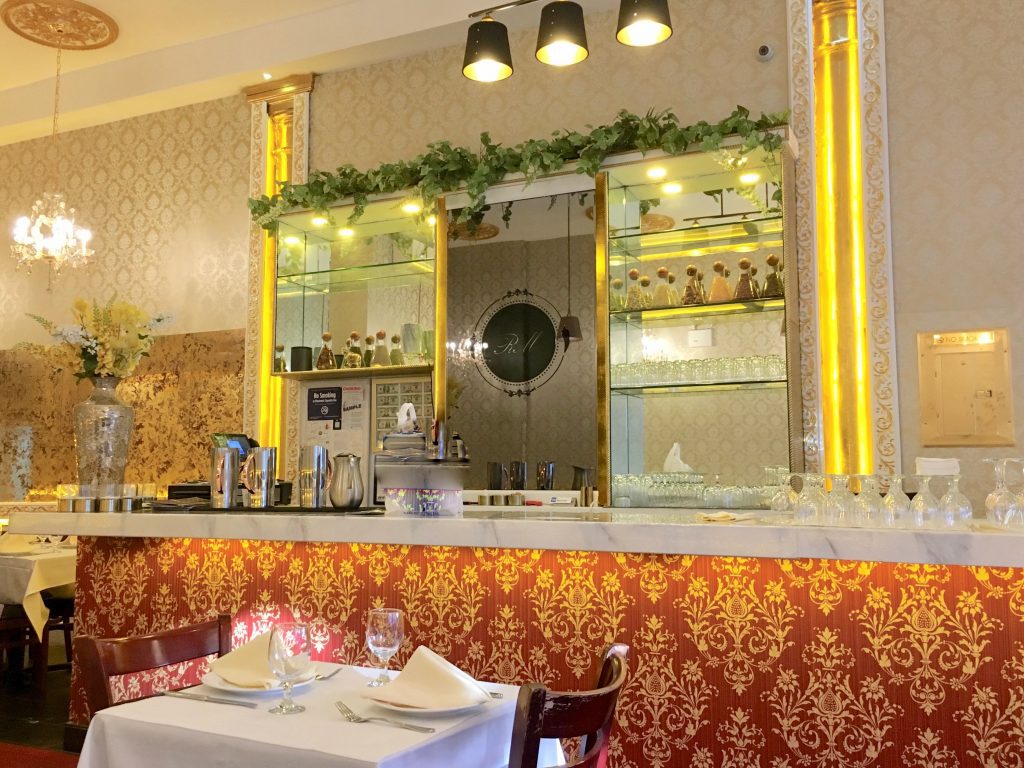 Also not to be missed is the Recheado Shrimp, four large ones spiced with curry leaves, Goan chili and a touch of vinegar ($ 10.95) garnished attractively with a rolled carrot ribbon to look like a flower.  Always liking gobi (cauliflower) at Indian restaurants, we tried the Lasooni Gobi, a tangy and spicy crispy cauliflower dressed in a tomato and garlic sauce ($7.95).
We had an order of their freshly made Garlic Naan ($3.95) to accompany our well-seasoned entrees. Don't miss any of them!
The Beef Nihari, a dish inspired by Chef Rehman's grandfather, features tender, boneless beef shank with caramelized onions and garam masala ($17.95); Goan Fish Curry, Chilian sea bass in a curried coconut sauce ($24.95); Lamb Cafreal, meat cubes in spices, tamarind and a green cilantro-mint sauce ($16.95) or Tandoori Shrimp ($20.95), four large ones with some veggies. Our side included basmati rice and Daal Palak, the latter was a dish Sam's grandmother made him. The lentils with spinach ($11.95) were pure comfort food.
 Who knew Indian desserts could be so good?! Sam brought us their totally addictive limoncello parfait (with lemon gelato), custard gelato with chocolate and pistachio, mango panna cotta (cream infused with pureed mango) and orange sorbet (each $7).
 I recommend a special trip to the Upper East Side to dine at Roasted Masala.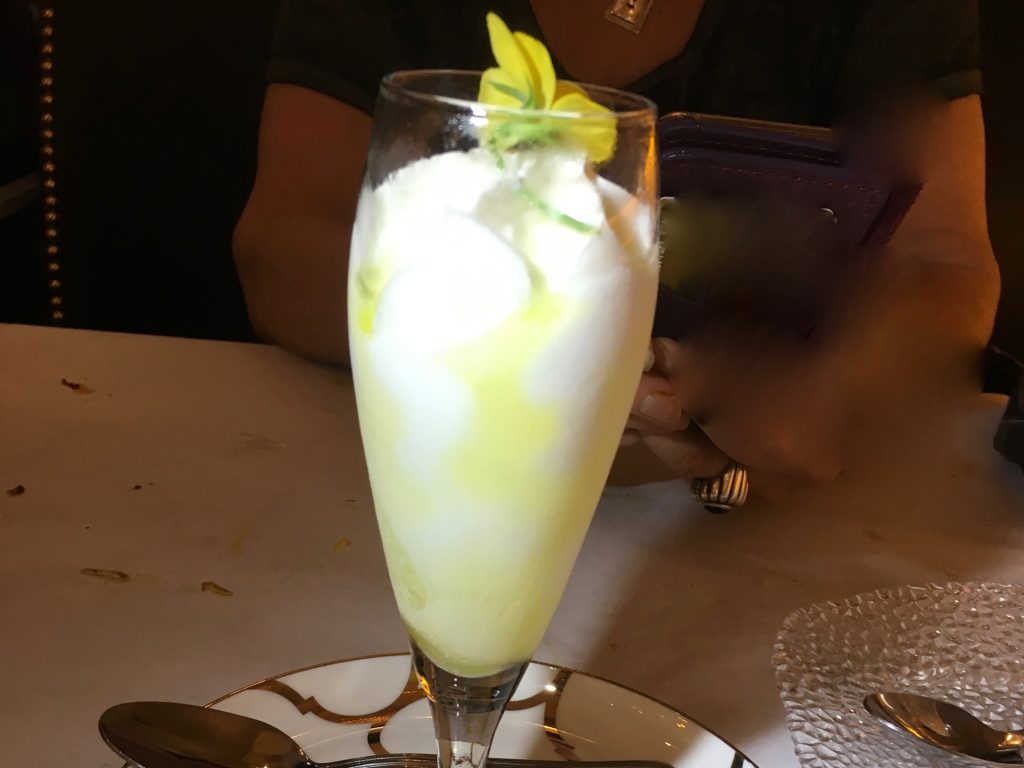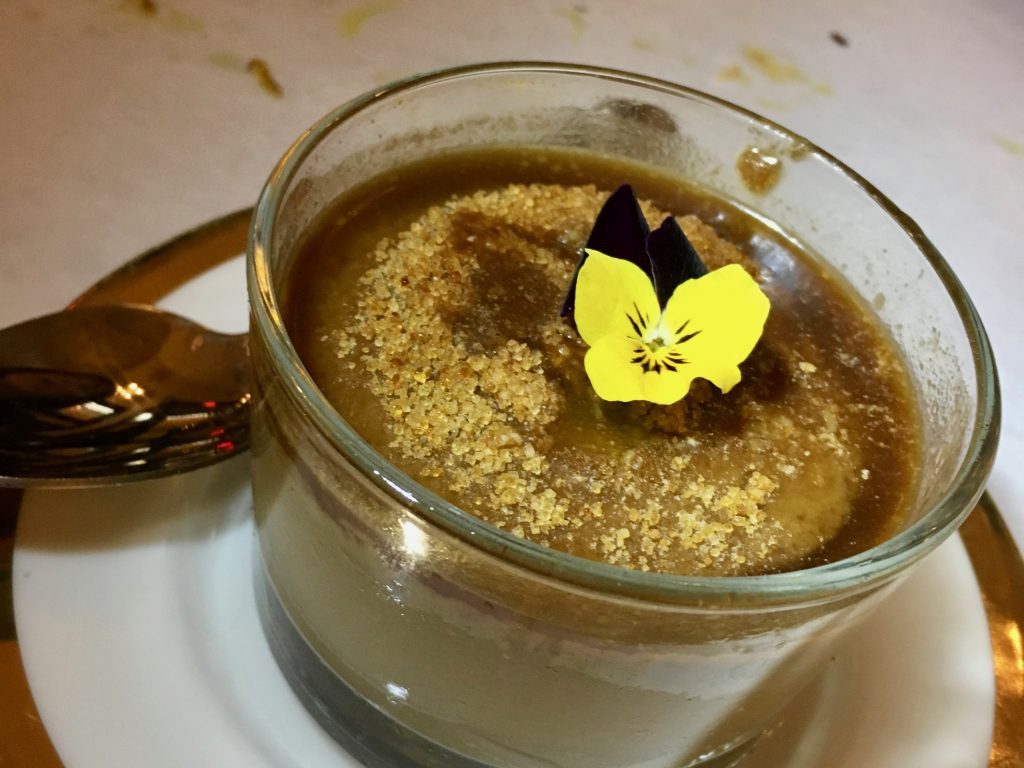 Roasted Masala
Upper West Side
914 Columbus Avenue,
New York, NY
917-388-3586