My friend who owns La Cuisine Paris, the fabulous cooking school in the heart of the city, invited us to join her at Ellsworth on rue de Richelieu. She's a fellow Dame, President of the newly formed Paris chapter of Les Dames d'Escoffier.
This restaurant is the concept of Braden Perkins (and is named for his grandfather) and of Laura Adrian, Americans who also own/run the more upscale Verjus around the corner.
The seasonal menu offers prix-fixe at lunch, with a trio of choices at each course (€24 for two courses; €30 with dessert). It's a veggie-heavy menu that also features fried chicken. Odd you may think for a Parisian restaurant but think again. It's not to be missed.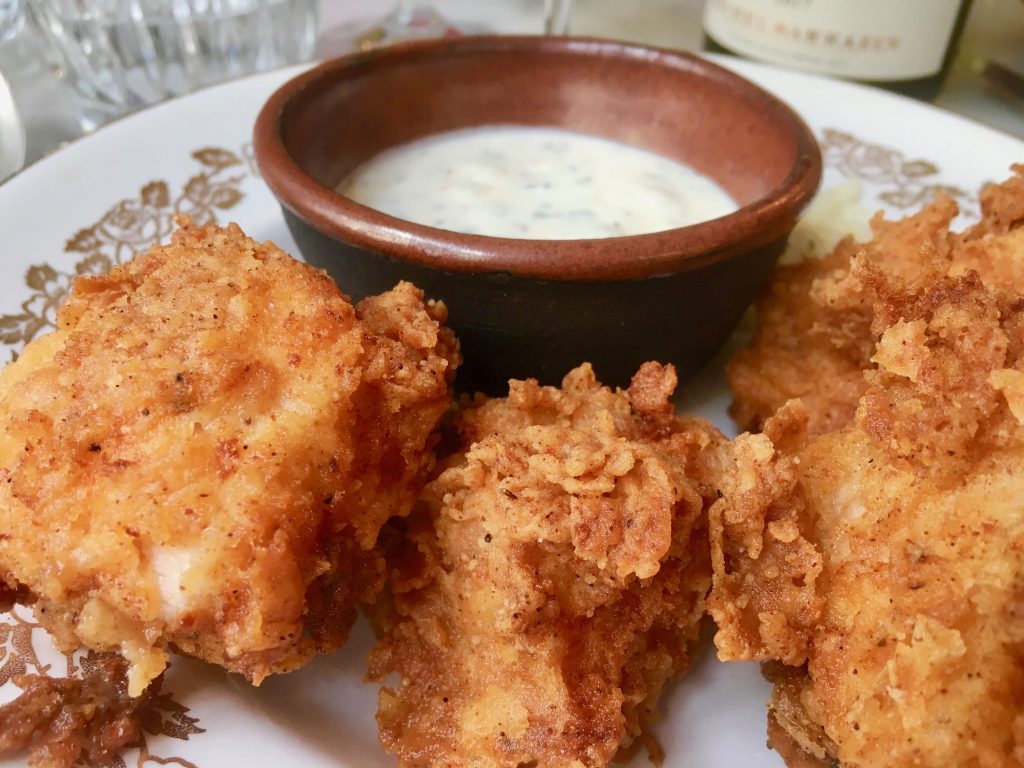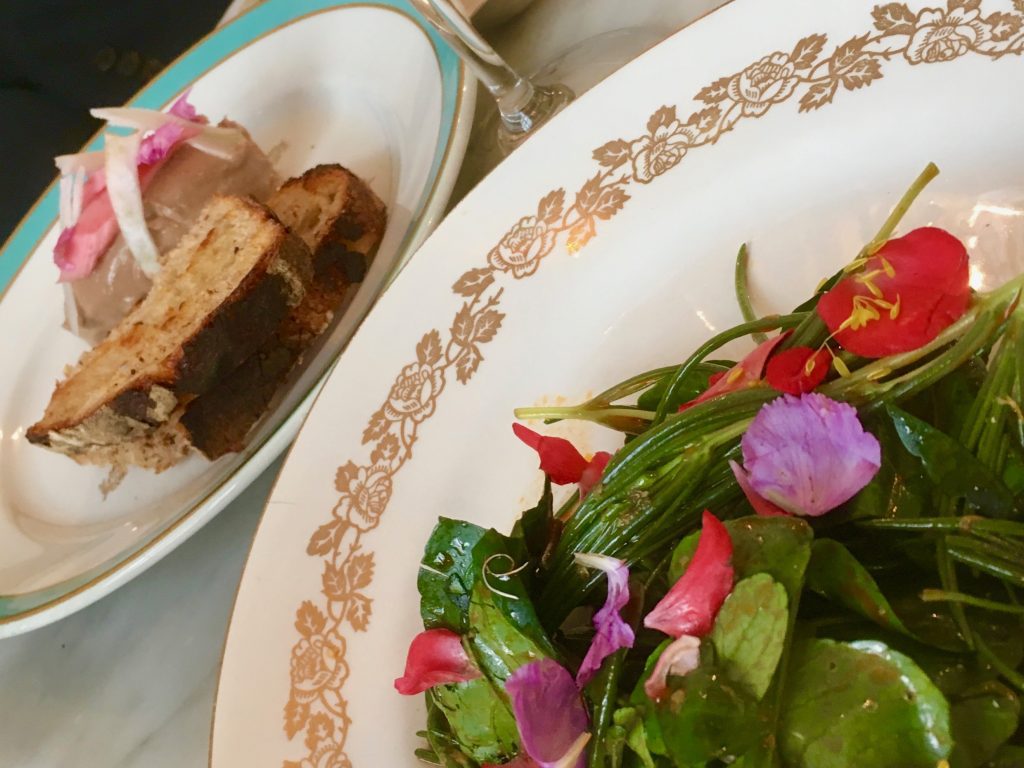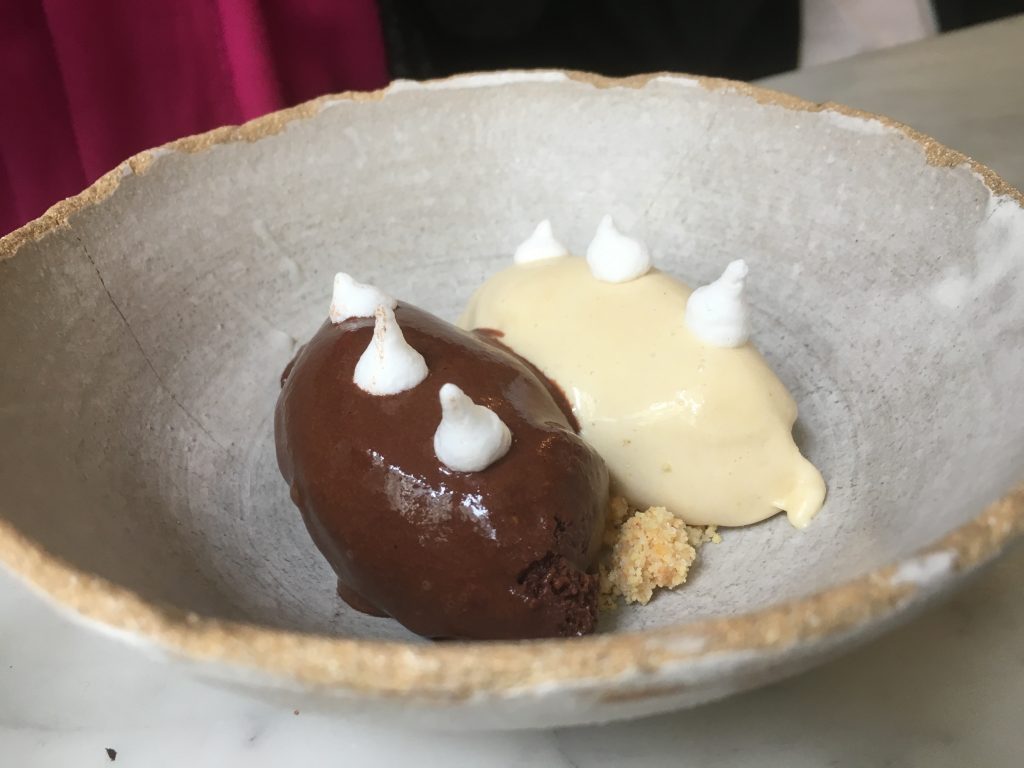 Be careful. Their crusty bread is dangerous for Parisian bread addicts.
I began with their poultry liver mousse with fennel and raisins, so rich and delicate, I couldn't finish my portion. Others tried the unusual salad composed of Monk's beard, Nora peppers and begonia flowers.
Then for me, onto to incredibly moist fried pieces of boneless breast with some pickles. Others had the fish of the day.
None of us had room for dessert, but we couldn't resist one for the four of us. The waiter served us a small bowl with scoops of malt ice cream and chocolate sorbet sprinkled with milk crumbs; he then poured over an espresso espuma (foam) to create the perfect ending to our relaxing meal.
If you're heading to Paris, I recommend a stop at Ellsworth.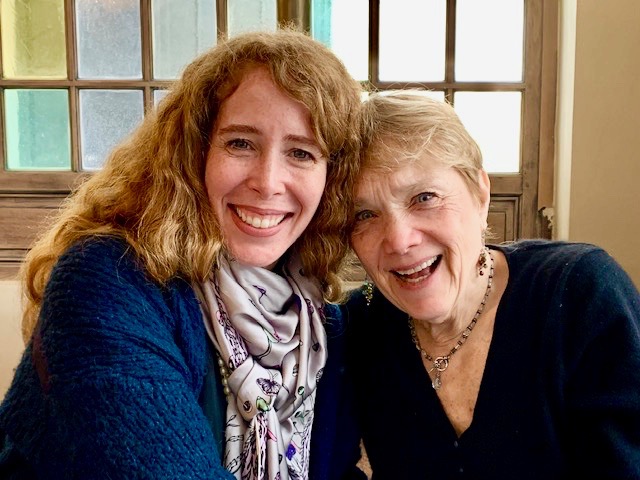 Ellsworth
34 rue de Richelieu
Paris 75001