Occasionally my afternoon book group ends up at a restaurant when the attendance it too large for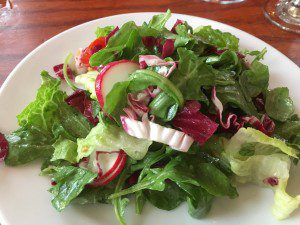 the host's apartment. That's how we found ourselves at Il Violino near Lincoln Square to discuss My name is Lucy Barton by Elizabeth Strout.
I started with the lightly dressed refreshingly crisp salad followed by the huge portion of chicken parmigiana served with mashed potatoes and steamed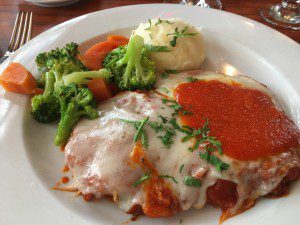 broccoli and carrots along with a glass of Montepulciano.
Although comments and opinions varied widely, everyone liked the book as well as the amazing $22 prixe fixe lunch menu that included that glass of wine and coffee.
A decent place to get a bite before heading to Lincoln Center.
-bonnie

Il Violino
Lincoln Square
180 Columbus Ave
New York, NY 10023