I discovered the cozy Il Divo on the Second Avenue at 71st Street when looking for a place to have lunch with a friend heading to Hospital for Special Surgery for an MRI. Like many other UES places, this one is quite pricey.
We shared a salad that the menu described as mixed greens with roasted tomatoes and ricotta ($18), yet now that I'm writing about it I realize ours was missing the tomatoes and was all arugula (I was happy about that). Hidden at the bottom of that bowl was fresh pesto.
We each followed that with an appetizer portion of tender and moist pan-seared octopus with white beans ($29).
Both food and service are good, so if the price isn't a concern, I recommend a meal at Il Divo.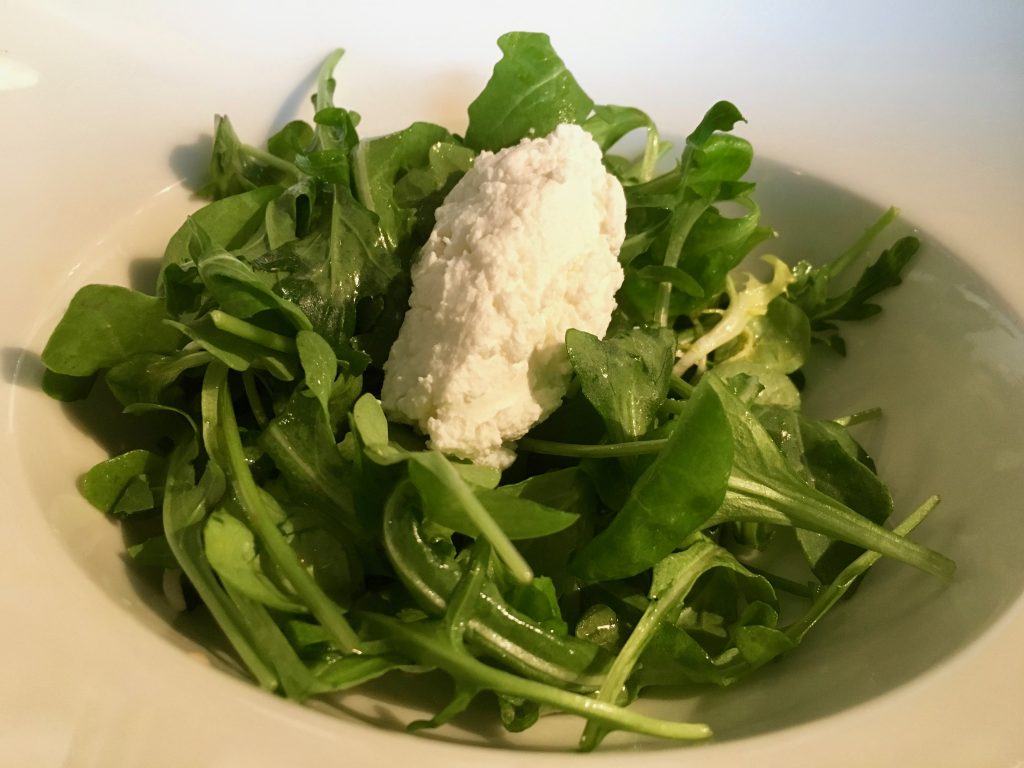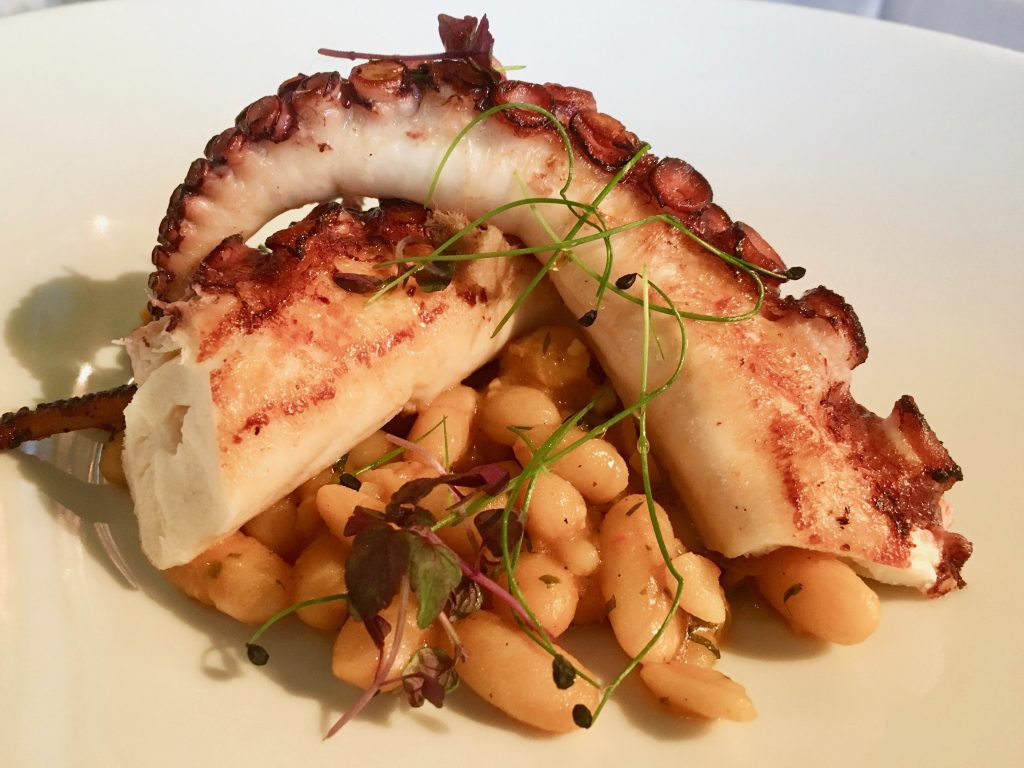 Il Divo
Upper East Side
1347 Second Avenue (at East 71st Street)
New York
(212) 380-8164