A new Italian bakery — Il Cantuccio 91 Christopher Street (at Bleecker Street) —  opens its doors in the heart of the Greenwich Village today, Saturday, April 24, 2010.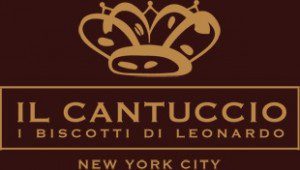 Owners Camilla Bottari, Lorenzo Palombo, and Simone Bertini bring decades of confectionery experience and a secret cantucci recipe to the palates of New Yorkers.
Hailing from Prato in Tuscany, the partners of Il Cantuccio NYC offer a selection of gourmet bakery products, including a unique interpretation of the cantuccini or cantucci — the regional semi-soft biscotti — that's for breakfast drenched in milk or coffee, as a snack with an herbal tea, or as a dessert with a glass of muscat or rum.
Il Cantuccio NYC also offers a thin and crispy pizza, slightly golden, drizzled with olive oil. The unique Prato-style Tuscan bread without salt is a new twist on toasty breakfasts. Olive oil schiacciata, or hand-strewn focaccia, is another freshly baked item, delicious hot or cold, alone or stuffed with a large array of imported cold cuts (Prosciutto di Parma, Mortadella, Salami) and organic vegetables.
– Guest contributor