Eater.com gave praise to Hutong, a high-end Hong Kong-based restaurant that opened where Le Cirque once stood. I had put it on my list to try.
We had a smidgen of trouble finding the entrance, as it is not on Lexington as the address says, but in an alley off 58th street. According to the waiter, Hutang means alley. They expected us to know that!
The elegant high-ceilinged dining room and bar areas were over-staffed when we were there as at least three people stopped by the table to get my drink order and to explain the menu.
Service is quite attentive.
I sampled their "animal chin," an unusual spicy blend of tequila and beer from their cocktail offerings. It was an interesting but odd combo ($17).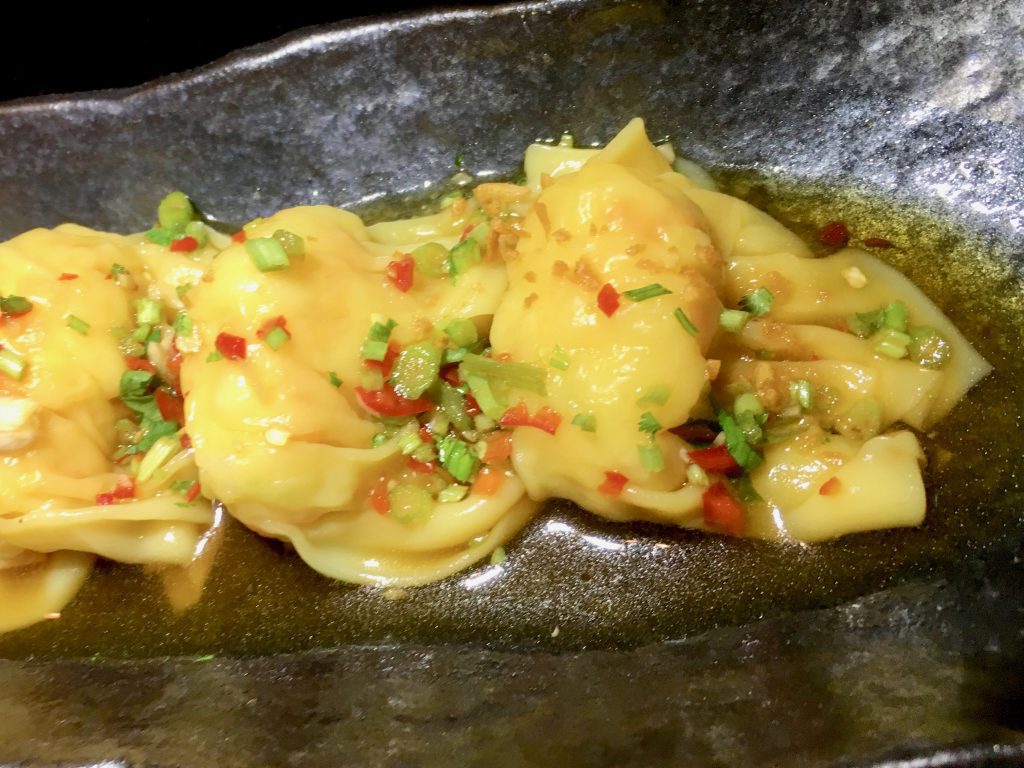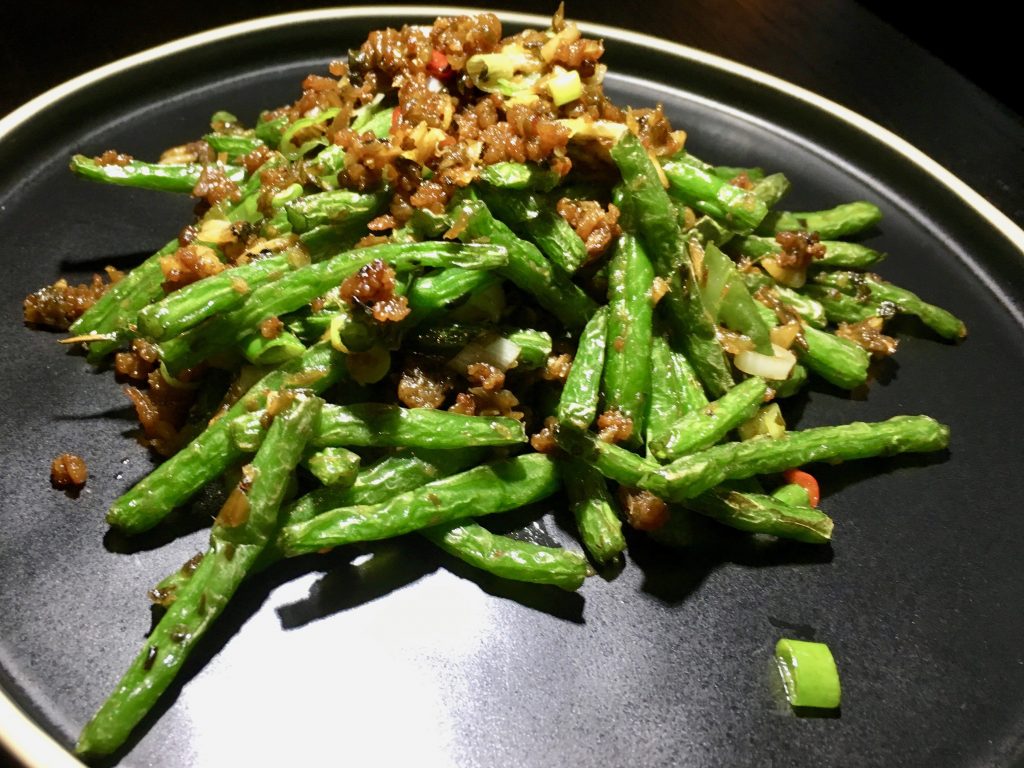 The best dish was the scallop & prawn garlic wontons (five for $18) with its balanced sweet and salty sauce.
I had selected the wok-fried noodles for its menu described veggies. Although flavorful, the thick noodles had only a minimal amount of finely chopped vegetables ($11) mostly as a garnish.
We had ordered their sautéed French green beans but left on the plate the too salty blend of fresh chili, minced pork and dried baby shrimp ($16) that had been sprinkled on top.
The Zhenjiang pork ribs were the biggest disappointment ($33). They were tender and meaty yet had a flat black rice vinegar braise.
If I returned, I'd only order a dim sum platter.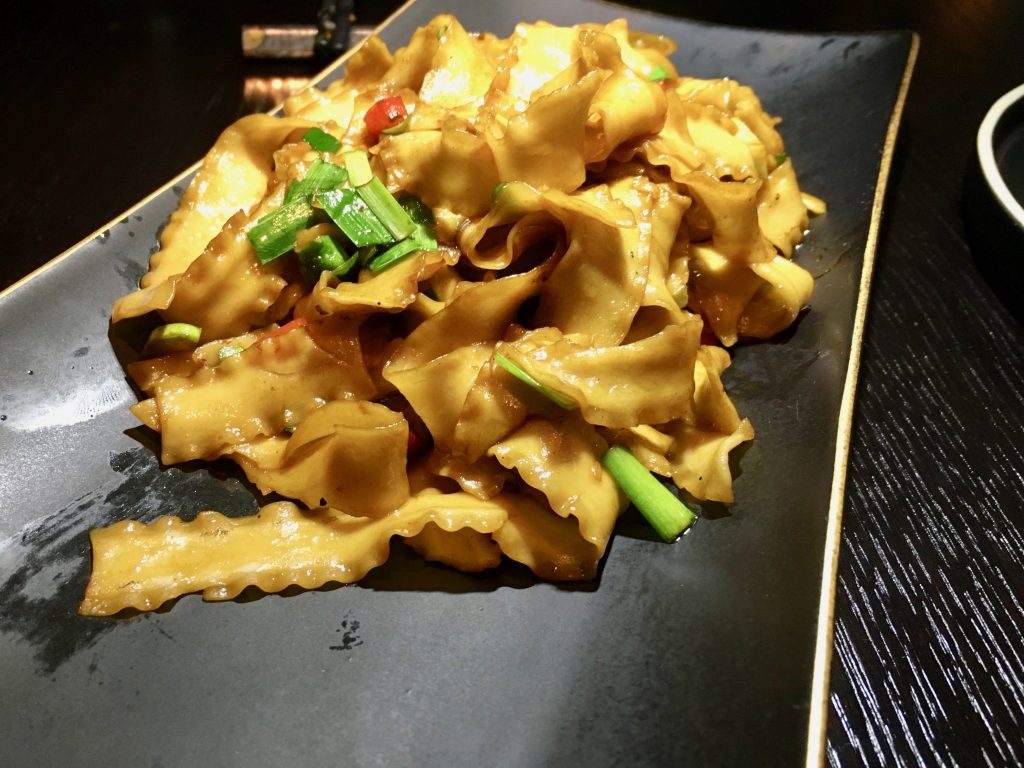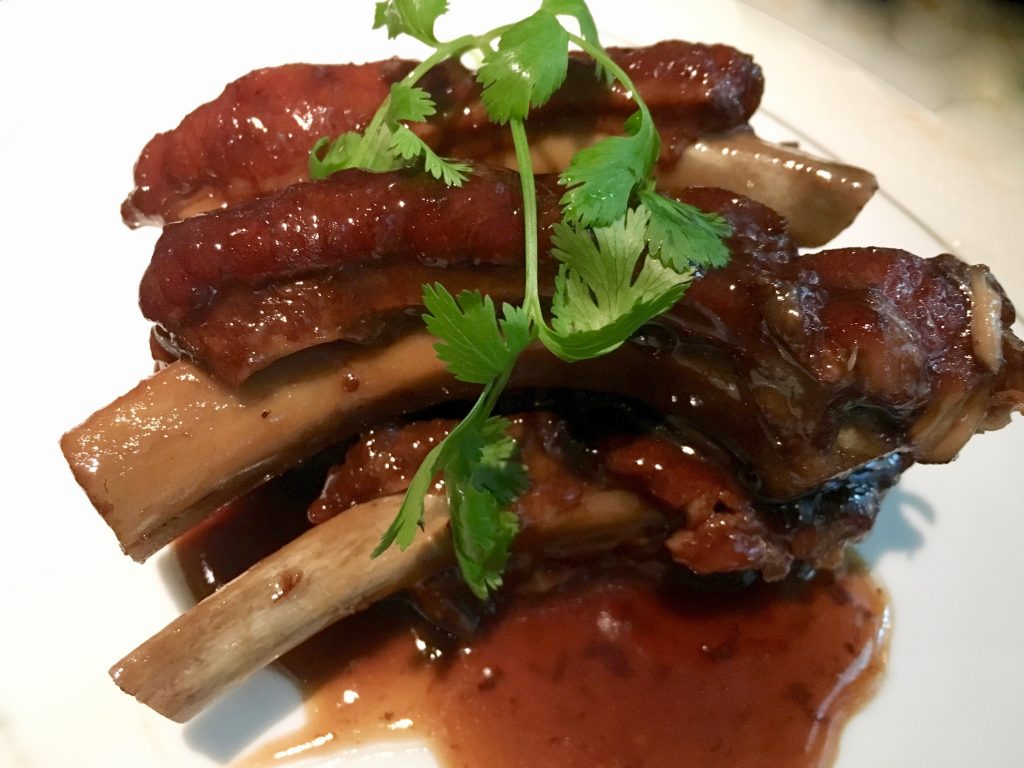 Hutong
(At Beacon Court, off 58th Street)
731 Lexington Avenue
New York, NY 10022
212-758-4800
https://www.hutong-nyc.com/