I had been given the edict to find a place for lunch after going to an exhibit at the Brooklyn Museum.
Sadly by the time you read this, the amazingly interesting exhibit "Frida Kahlo: Appearances Can Be Deceiving" ended. This show was the first in the US to present a collection of her Tehuana clothing, pre-Colonial jewelry, and other personal objects — even her hand-painted corsets and the prosthetics she used.
Hunkly Dory, a sustainable all-day cafe and bar, is about half a mile from the museum. It's the project of Claire Sprouse, whose experience includes Sunday in Brooklyn and ABV in SF. You order and pay for your food at the counter, which is delivered to your table.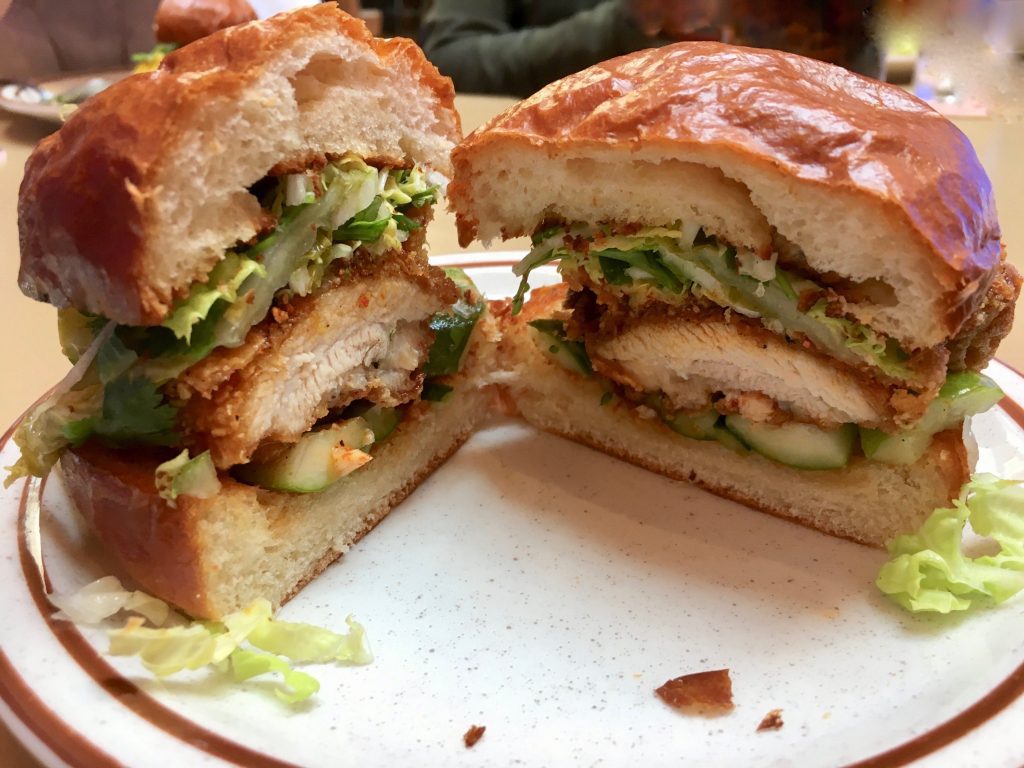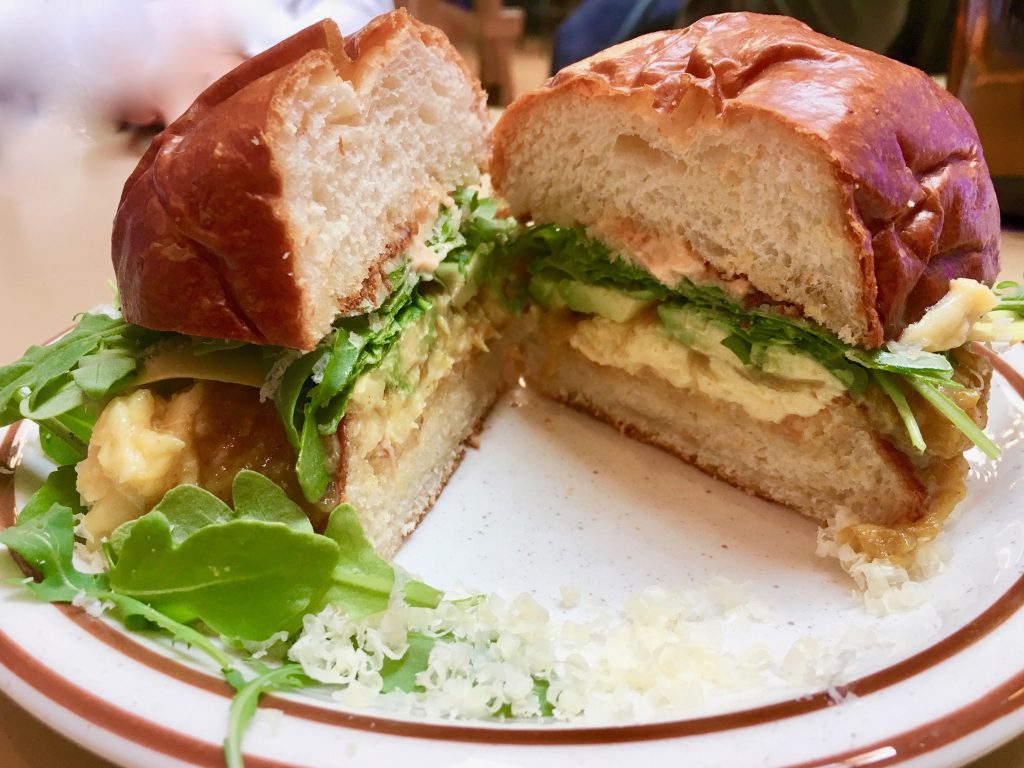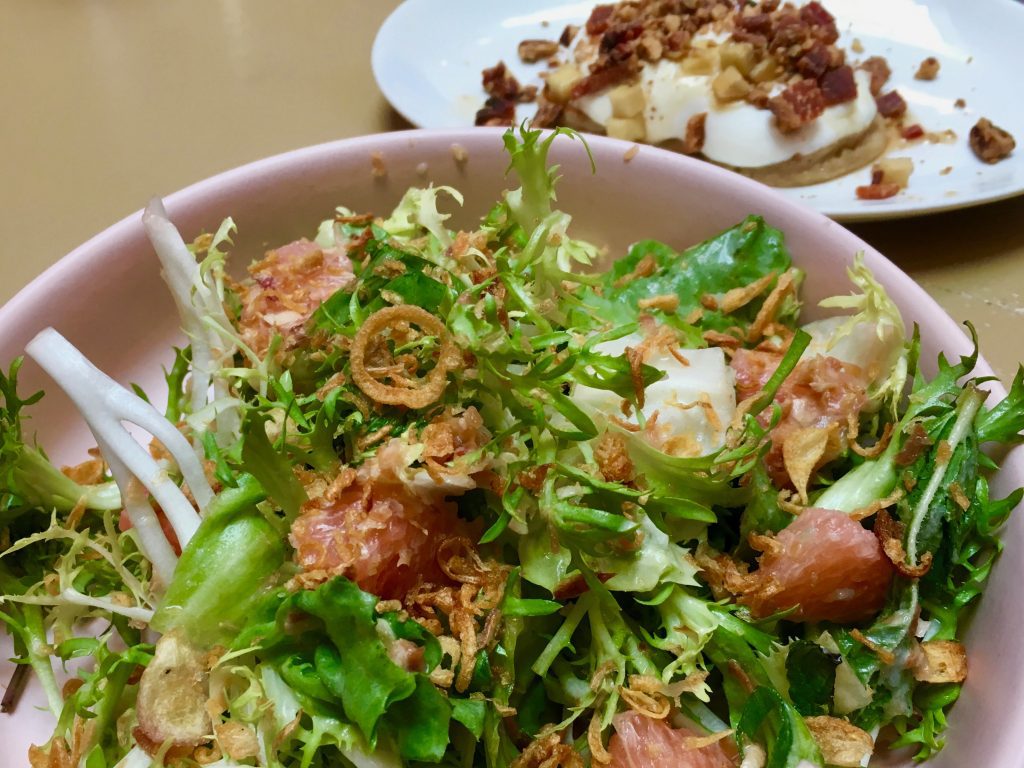 The most talked about menu item is the unusually delicious soft scrambled egg sandwich with caramelized onions, Cheddar and arugula on a brioche-type bun ($9). I had the newest addition: a deep-fried chicken thigh ($15) sandwich on that eggy bread along with pickles, fermented cabbage and a soupçon (I would have enjoyed more) of hot sauce. I washed mine down with a glass of their Sauvignon Blanc, Maitre de Chai, Sonoma, 2017 ($15).
I recommend both sandwiches.
Another friend tried the "A Very Good Side Salad" of pomelos, coconut and chicory topped with crispy shallots ($5/$10) and their teeny apple-cider pancakes topped with a toffee sauce, crumbled bacon and pecans ($4 for two).
Hunky Dory is a quick lunch place near the Brooklyn Museum with a wine and beer license.
Hunky Dory
Crown Heights, Brooklyn
747 Franklin Avenue
New York City, NY
(516) 418-2063