We planned an entire Hudson Yards day with an art exhibit at The Shed followed by walking the Thomas Heatherwick designed structure called The Vessel and dinner at Michael Lomonaco's Hudson Yards Grill.
When the attendant told us it would only take 30 minutes for us to walk to the top of the 150-foot tall structure, we laughed. It didn't. The steps are done in such a way that you don't feel as if you're climbing stairs. It's an interactive fun network of steps and landings to experience on the walk to the top. There is one elevator. The day we were there they were only allowing those who had difficulty walking to use it. Although they do offer some day-of tickets, I suggest getting your timed ticket ahead.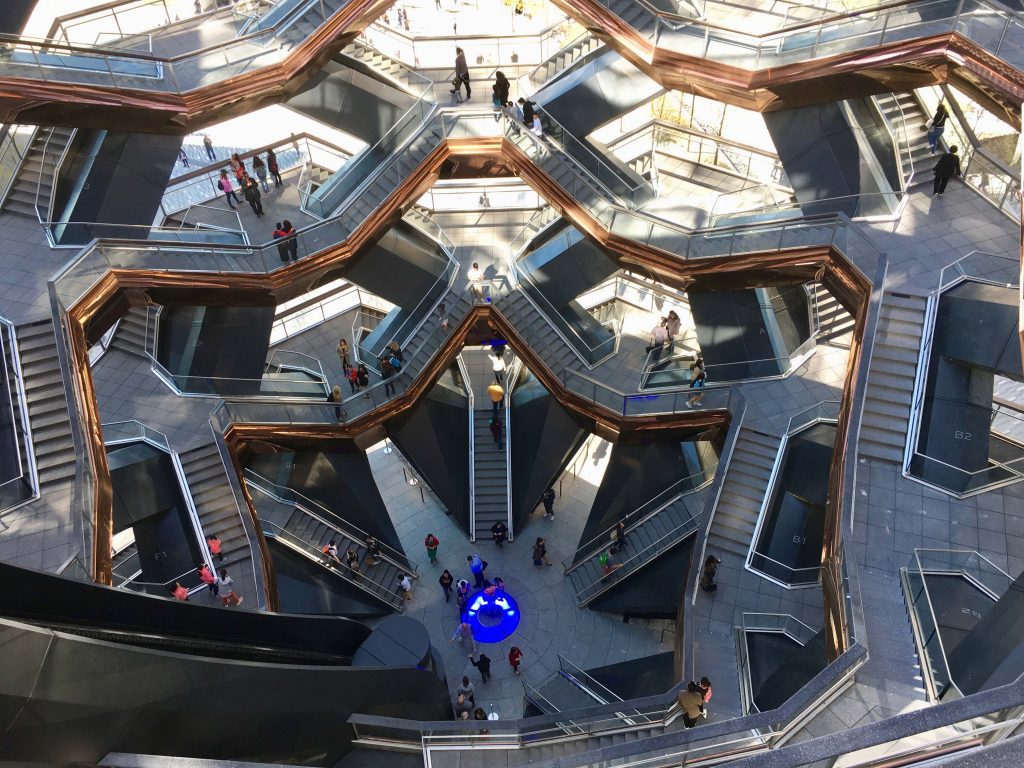 After our exhilarating walk, we headed up the fourth level of the shopping center for dinner. We sat where we could easily see the open kitchen, noticing Micheal Lomonaco talking to his staff. He did stop by the table to say hi.
I'd recommend their refreshing rosè Aperol spritzer ($15).  We started with an order of their corn-fried oysters ($21 for 6) drizzled with a Creole mustard remoulade.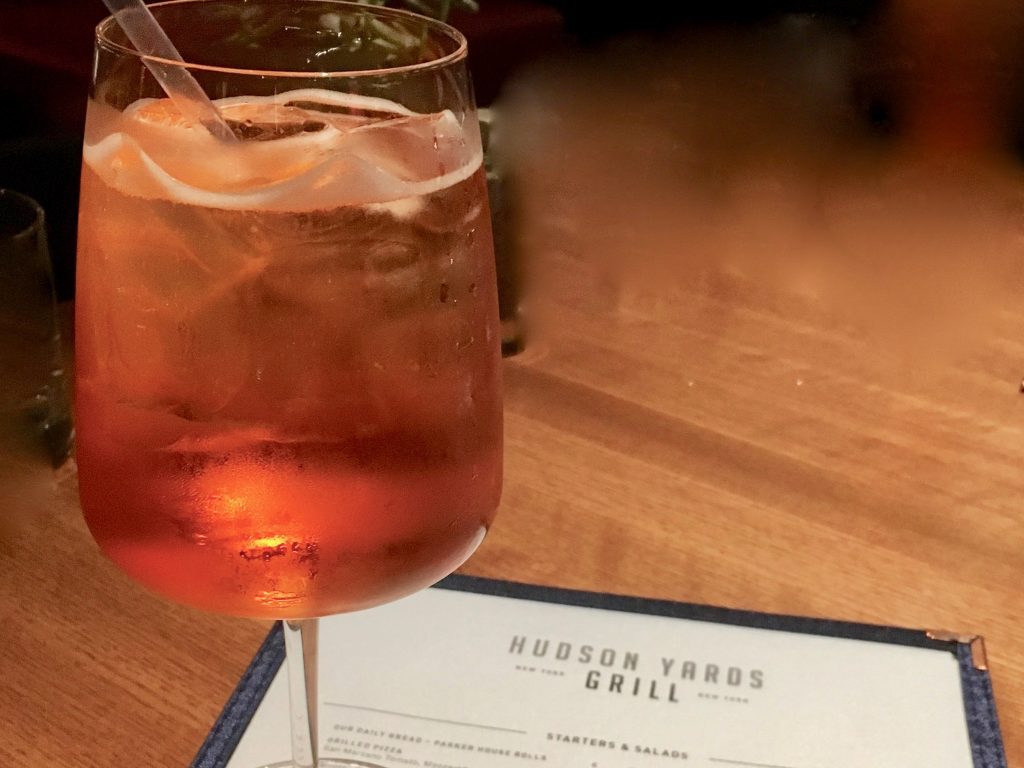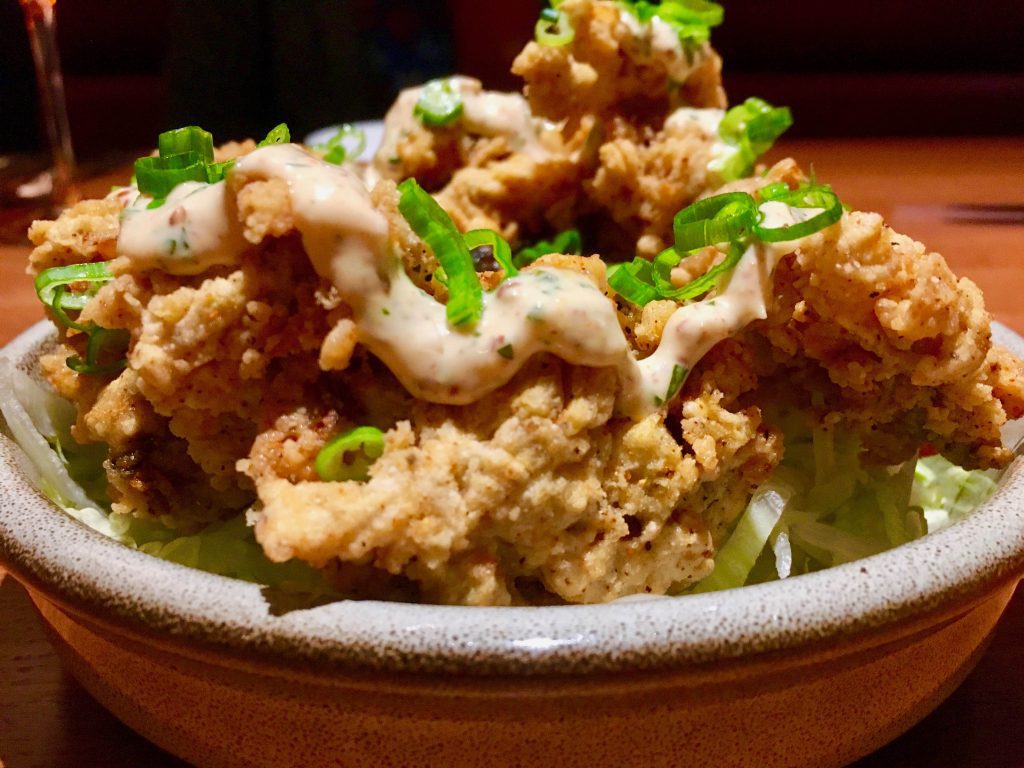 Our corn-crusted soft shell crab arrived sitting atop a roasted corn and avocado salsa. I wished there had been more than just a garnish of that ($38 for two crabs). Next, we shared their signature aged prime beef burger topped with Cheddar along with (not enough) fries ($26) along with a nicely dressed Caesar salad made with gem lettuce ($18). Everything was good (and pricey), nothing spectacular.
The gooey warm chocolate flourless birthday cake topped with vanilla ice cream hit the spot. I do recommend this finish if need something sweet.
Hudson Yards Grill
Hudson Yards
20 Hudson Yards
500 West 33rd Street Fl 4,
New York, NY
(212) 545-7600